Celtic: Fans horrified by Jeremie Frimpong 'Oh my days' T-shirt unveiling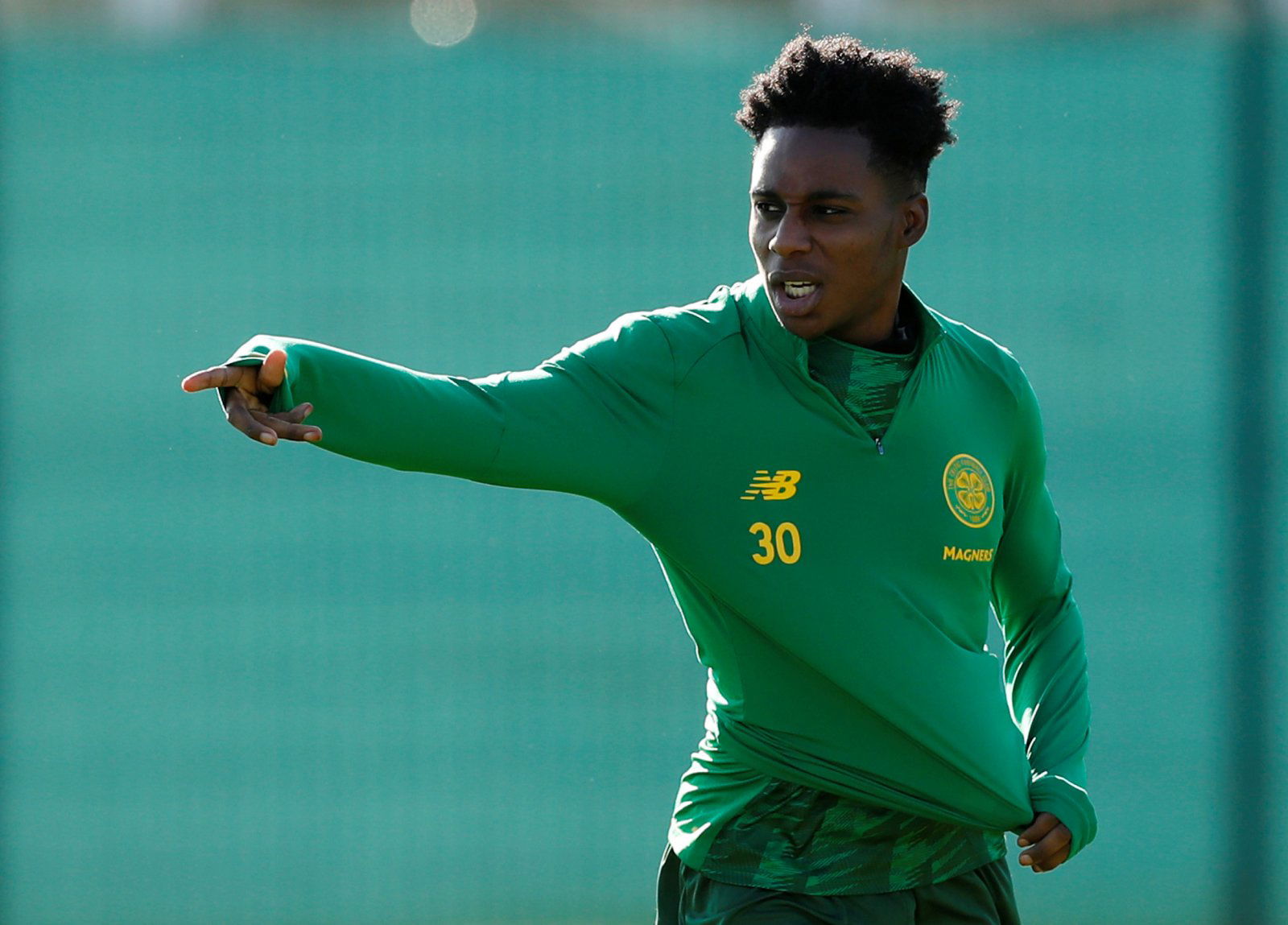 Celtic announced on their Twitter channel @CelticFC on Monday that their official club shops and online store will now sell T-shirts with the phrase "Oh my days", a reference to a post-match interview exclamation from Jeremie Frimpong, who was pictured at the launch of the product. However, it has not gone down well with some Hoops fans on social media.
"I never expected to have my own #CelticFC t-shirt, I'm really happy about it!"

You can get your @JeremieFrimpong 'Oh My Days' tee in-store @CelticFCShop or online now! 😁

➡️ https://t.co/J7YpYXLYNC pic.twitter.com/9k39rHzAN2

— Celtic Football Club (@CelticFC) February 17, 2020
The T-shirt references Frimpong's instinctive reaction in an interview with BT Sport (@btsportfootball) following his team's victory over Rangers in the Betfred Cup final in December. The young defender was sent off in that game at Hampden Park for a 63rd-minute incident in which he brought down Alfredo Morelos in the penalty area and was deemed to have denied a clear goal-scoring opportunity. However, Fraser Forster saved the resulting spot kick and a relieved Frimpong uttered the words "Oh my days" after the match.
While that interview was well received by a lot of Celtic fans, these Hoops supporters on Twitter weren't so impressed by the T-shirt that it subsequently spawned. One fan said that the club had "ruined Gdansk", the city that Celtic will hope to visit on May 27th for the Europa League final:
Congratulations Celtic, you've ruined Gdańsk. Good lord what a sad little life.

— Ewan (@ewan__campbell) February 17, 2020
This ain't it chief

— Nathan (@nkg_67) February 17, 2020
22 quid for a tee shirt? Come on Celtic, that's a rip off.

— Allan (@Crofter100) February 17, 2020
— Aidan Ritchie (@AidanRitchie27) February 17, 2020
This stops…. this stops NOW!

— KÈV (@keviebhoy7) February 17, 2020
Yeah but £22 for a shirt that looks like it's advertising Subway. That's a bit far…

— Samuel (@SAJsport) February 17, 2020
What do you make of Celtic's 'Oh my days' T-shirt in tribute to Frimpong's famous interview? Have your say by commenting below!