Celtic: Fans loved seeing Brendan Rodgers' Leicester knocked out of Carabao Cup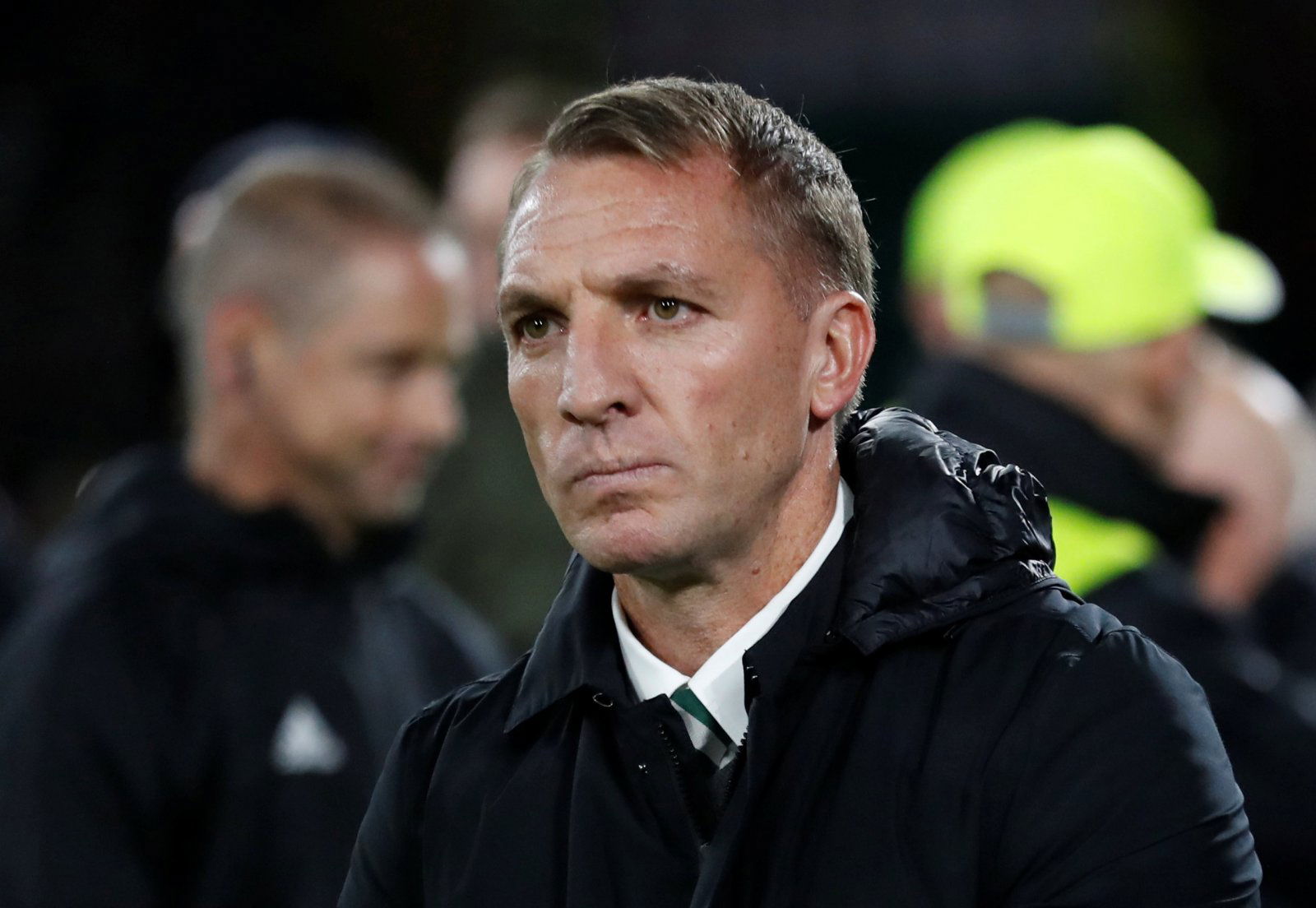 A number of Celtic fans on Twitter expressed their delight at seeing former Hoops boss Brendan Rodgers on the losing side in the Carabao Cup semi-finals on Tuesday night, following a pointed tweet from ex-Celtic striker Chris Sutton (via @chris_sutton73).
https://twitter.com/chris_sutton73/status/1222272728239157248
Rodgers' Leicester side exited the competition after a 2-1 defeat at Aston Villa, with the home side scoring the winning goal in stoppage time to prevent the Northern Ireland native from adding England's League Cup to the Scottish equivalent that he won three times during his stint in Glasgow.
The 47-year-old won seven domestic trophies in less than three years at Celtic but left abruptly for Leicester last February after a vacancy arose at the King Power Stadium. In the Hoops' first match following his departure from the Scottish champions, some fans expressed their unhappiness with Rodgers by displaying a banner reading: "You traded immortality for mediocrity, never a Celt, always a fraud" (as per Football Scotland).
Since Rodgers swapped Glasgow for Leicester, his successor Neil Lennon completed Celtic's 'treble treble' and retained the Betfred Cup, as well as topping their Europa League group this season. After Sutton tweeted that there is a "fair chance Brendan wished he stayed at Celtic", these Hoops fans revelled in their ex-manager's Carabao Cup woes:
We're glad he left

— Connor (@_CLMike_) January 28, 2020
Like most other Celtic fans I cheered when villa scored. It's not that rats year 😂😂😂

— Claire Anderson (@carfinghirl) January 28, 2020
Don't mention his name in the same tweet as Celtic – the year of the Rat – he is getting what he deserves 😀😀☘️💚

— Stephen Pearson (@Stephen53704822) January 28, 2020
Who's Brendan 🤷‍♀️🤣

— 🍀 AMY MCFADDEN.🍀 (@amymcfadden1888) January 28, 2020
Poor wee Brenda Fraudgers 🐀🐀

— Chris Doh! (@weecdoh) January 28, 2020
These leicester tears are going to taste stupendous

— CH🍀 (@CHealy_67) January 28, 2020
Suspect many Celtic fans will have been cheering that last minute winner! 😂😂😂🍀🍀🍀

— Mark McMillan 🏴󠁧󠁢󠁳󠁣󠁴󠁿 (@MarkoMcMillan) January 28, 2020
Celtic fans, were you happy to see Rodgers' Leicester being knocked out of the Carabao Cup? Are you still scorned by the manner of his departure from Parkhead last year? Share your views in the comments section below!