Celtic: Fans take aim at Hugh Keevins over his comments on the club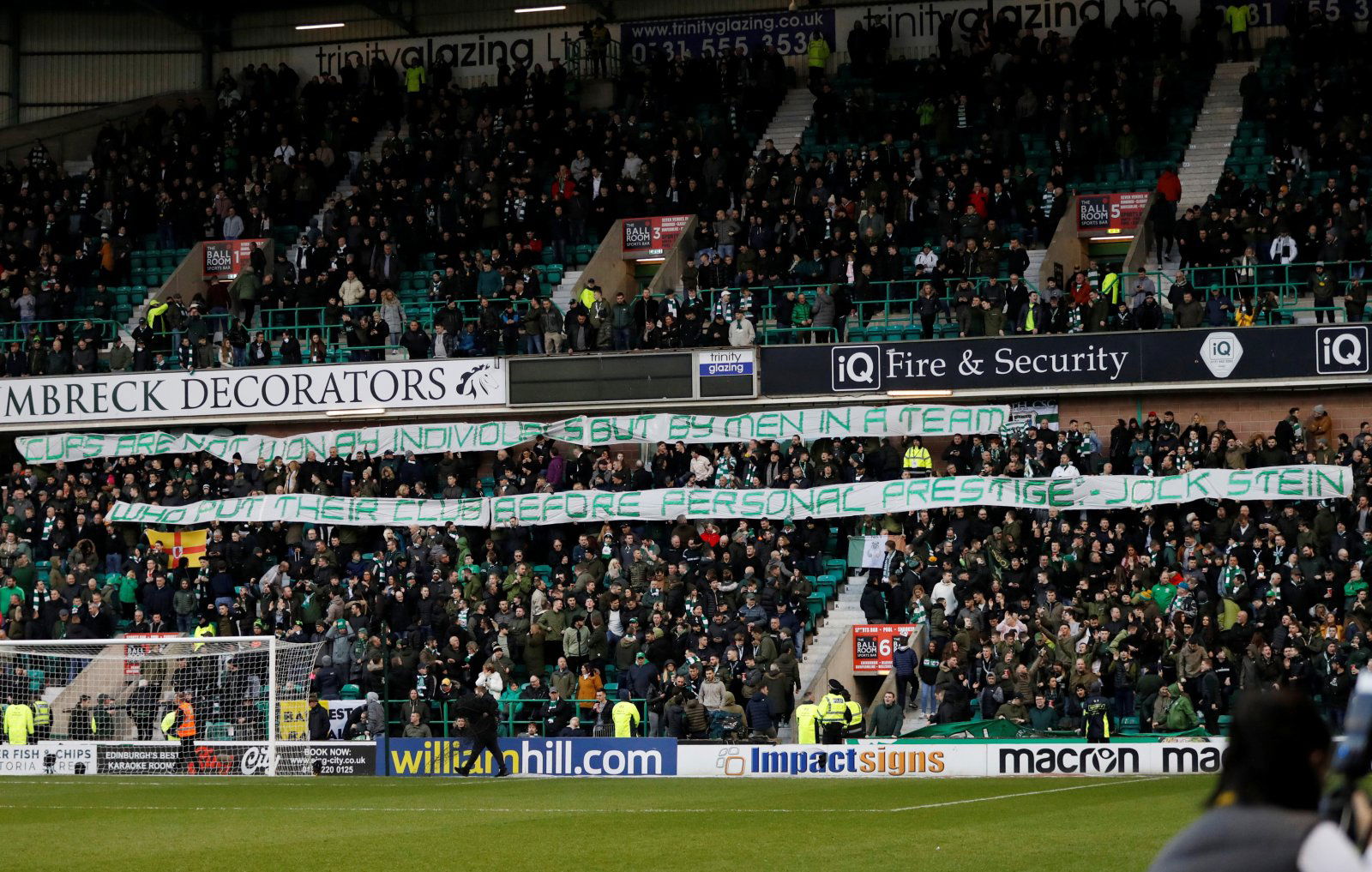 A number of Celtic fans have reacted angrily to a Clyde 1 Radio column written by Hugh Keevins, with quotes from same shared by @ClydeSSB on Twitter.
Read @shinjukushug's latest column as he gives his thoughts on Celtic and Rangers' ongoing disputes with the Scottish FA.

"It is as tiresome as it is unhealthy and does not bode well for the conclusion to what will inevitably become a toxic title ending".https://t.co/tcRFnODgbt

— Superscoreboard (@ClydeSSB) January 20, 2020
Keevins wrote that the Parkhead club's recent grievances with the Scottish FA and some of their officials have been "tiresome" and "unhealthy", while also questioning their defensive ability and predicting them to struggle against Kilmarnock on Wednesday night.
Celtic defender Jeremie Frimpong told the print edition of the Scottish Daily Mail on Monday [via 67hailhail.com] that he had been blanked by referee Alan Muir during last weekend's win over Partick Thistle when he asked the official why a penalty was given against him after he had earlier been denied what seemed a strong case for a spot kick at the other end.
Earlier this month, the Hoops had released an official statement expressing their disappointment at the suspension handed down to Ryan Christie over an incident in the derby defeat to Rangers in December. Also arising from that game was a statement from the club saying that they had heard no reports of racial abuse after the Ibrox club claimed that their player Alfredo Morelos was the recipient of such (via Daily Record).
These Celtic fans took to Twitter to voice their displeasure over Keevins' column:
It's high time people in the media started challenging the SFA over the poor quality of refs. To suggest clubs complaining about the quality of refs are somehow making the game unhealthy is stunning Hugh. Its time you chucked it tbh

— MB (@2lssiafb) January 20, 2020
Theres not enough money on this earth to get me to read his guff, once respected journo, now just another soup taker.

— Pat masterson (@Mastybhoy) January 20, 2020
Your right it is tiresome that's why I haven't read this column.

— Jim Murray (@Portonian47) January 20, 2020
His hatred of Celtic is the only toxic thing I can see whenever he writes anything.

— Ronnie O'Connor (@_lippylipez_) January 20, 2020
Hugh, alan muir is a poor referee and we need you to call that out as well if you want to be seen as being genuinely transparent. He had a shocker on Saturday and it's not a 1 off either.

— Here for 10 in a row🍀 (@monthetims) January 20, 2020
Sad to see an such an intelligent man waste his journalistic talent by towing the Scottish media line time and again.

There is no parity between Celtic & Sevco when it comes to refereeing mistakes -The latter are net beneficiaries!

Just to add; Celtic's CF goal was NOT offside!

— Celtic Nation – Bolingoli Chapter (@CelticNation67) January 20, 2020
What did you make of Keevins' remarks about Celtic's recent grievances becoming "tiresome"? Have your say by commenting below!