Celtic fans take to Twitter to rave over incredible Karamoko Dembele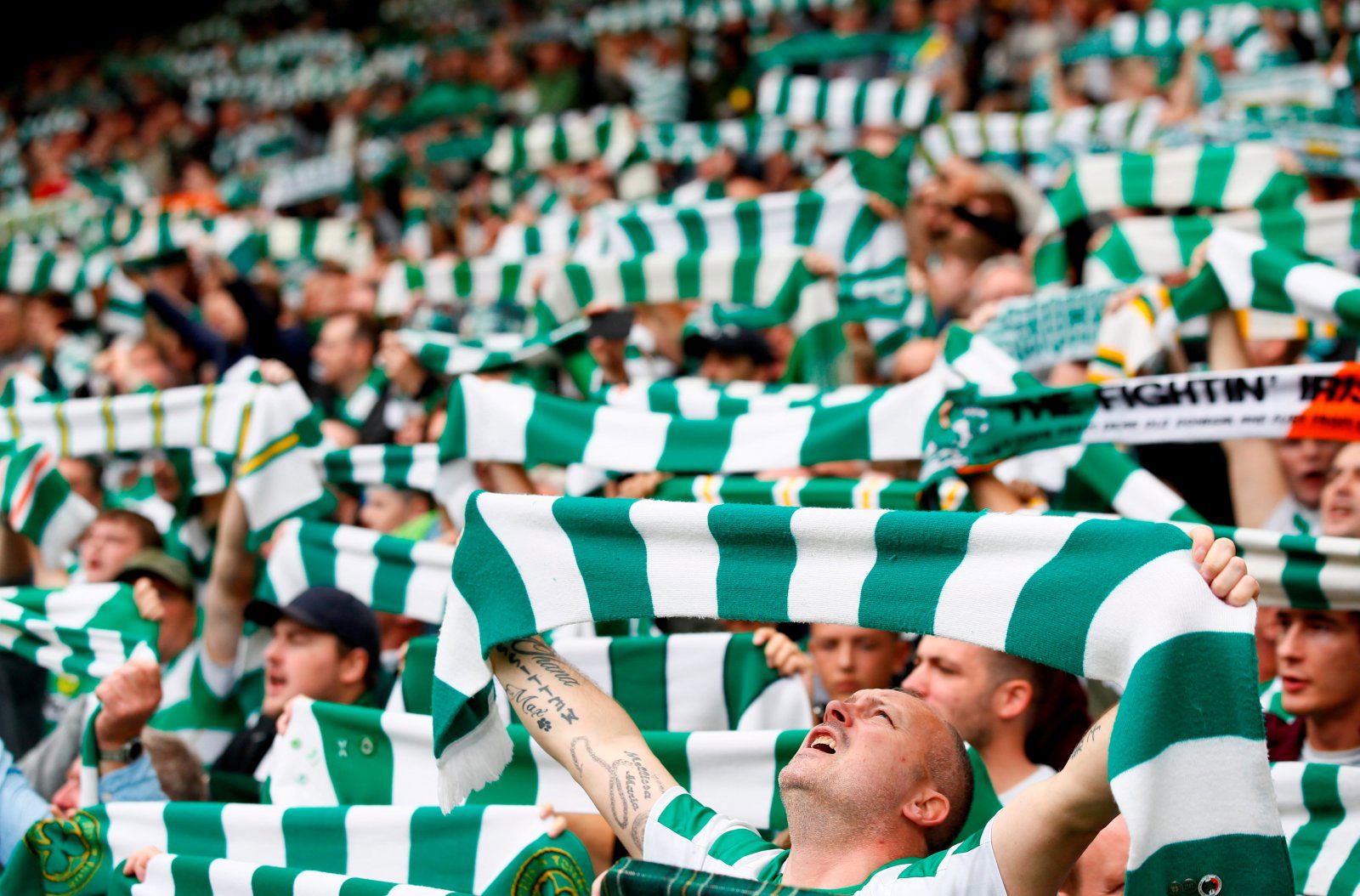 Some players come through the youth systems at clubs and make fans giddy with excitement at the thought of how good they might one day be, and Karamoko Dembele at Celtic is one of those. The young attacker featured for the Bhoys against Hearts on Sunday and the supporters are all desperate to see him shine in the future, with some taking it too far already.
We here at The Transfer Tavern want to see Dembele star just as much as everyone else, but to be making claims like some overly optimistic Celtic fans is ludicrous. At the age of just 16-years-old the youngster can make a real career in football and become a star, but he's not yet on the level that a lot of the Bhoys believe him to be, and whoever gets the job at Parkhead will need to be careful with his minutes.
One day the Hoops may find Dembele leaving Parkhead for an awful lot of money and equally one day he may be hanging up his boots as a hero at the club, but either way, for now, he's a hero amongst the Paradise supporters. As his debut has come and gone they're now getting even more excited with the prospect of Dembele starring next season, and who can blame them given the hype around the starlet?
You can read the Bhoys' thoughts on Dembele here:
Refusing to get over excited about Karamoko Dembele after one half of first team football, but I think he is already greater than Ronaldo and Messi combined.

— Gavin Waddell (@Gavinwaddell92) May 19, 2019
It was a pleasure to see him. He lifted the crowd. @mikeyjohnston10 and @ewanhendo were great too. The future is bright, the future is green and white.

— Margaret Brannan (@marg1888) 20 May 2019
The next Messi-ah.

— CW (@ConWhe) May 20, 2019
@weejock67 he looks a great wee player

— kevin kelly (@k_kk31) May 20, 2019
Karamoko brought the game to life after a dull first half.

— Danny McCafferty (@dmccafferty49) May 20, 2019
Karamoko! Wow how refreshing to witness a legend in the making, he looked cool, grounded and unshaken with a near nasty challenge. He has trickery in abundance, credit to the academy for nurturing his talent and Lenny for believing. Karamoko we believe. HH KTF

— colinpduncan@aol.com (@colinpduncanao1) May 21, 2019
The new Pele! The way he rode that illegal tackle, got up without losing his momentum then almost scored was something to behold. Pity he didn't as it could have been shown globally, particularly to the juniors, as a lesson on how the game should be played. Viva Karamoko!

— ChasMac (@ChasMac14) May 21, 2019
The Bhoys are all well within their results to get excited about young Dembele and will hope he can star for the club next season.