Celtic: Fans were delighted with Neil Lennon's comments after derby win at Ibrox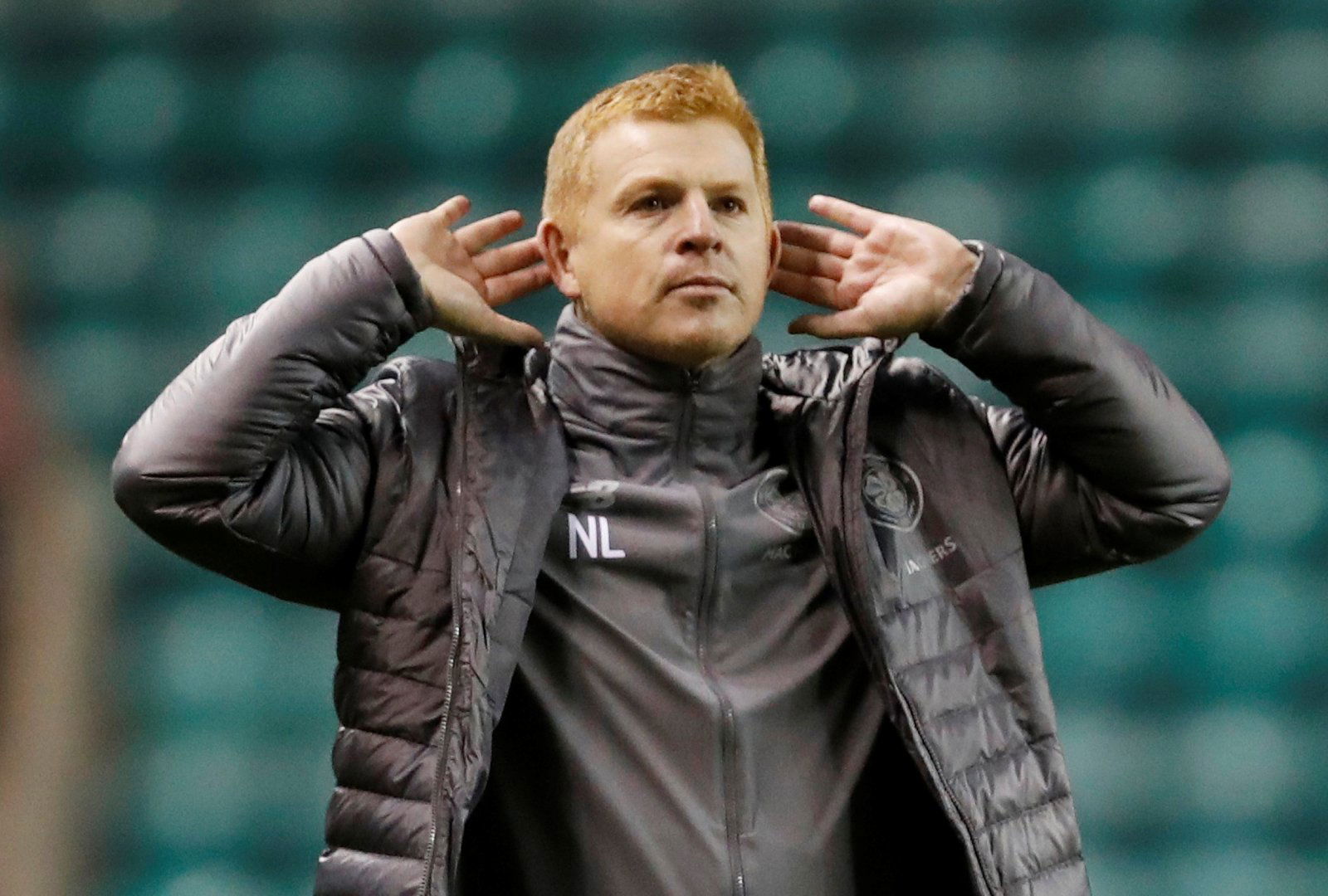 Celtic manager Neil Lennon spoke out about the pre-match coverage of the Glasgow derby during his post-match press duties yesterday.
Speaking after his team's 2-o victory at Ibrox, Lennon hailed the Hoops' "perfect performance" and felt that his team were being dismissed as "an afterthought" prior to the game.
Clyde 1 Superscoreboard (@ClydeSSB) posted an audio clip on Twitter of the Celtic manager's comments after the derby.
Neil Lennon: 'We were an afterthought coming into this fixture.'

Listen to what the Celtic manager had to say after his side's away win at Ibrox.

— Superscoreboard (@ClydeSSB) September 1, 2019
Lennon said: "It was the perfect performance from start to finish. We were outstanding. We were an afterthought coming into this fixture. I was an afterthought. My board were an afterthought. It was all about the opposition and what they were going to do to us. We didn't listen to any of you." [via @ClydeSSB]
He also claimed that one media outlet featured only Rangers manager Steven Gerrard and not him in their promotional advertisement for the game. [via @ClydeSSB]
Yesterday was the 21st time that Lennon has faced Rangers as a manager and he now has 10 wins to his name against the Ibrox club, eight of which have come with Celtic in Glasgow derbies. [via TransferMarkt.co.uk]
These Celtic fans on Twitter praised Lennon afterwards for his comments and for the team's performance in the derby.
Very professional and composed interview. You wouldn't get that from Gerrard.

— Caolán Colton (@Caolan1987) September 1, 2019
Well said Neil. We were an after thought and it was all about them. Put them in their place again.

— Ped (@PEDN341) September 1, 2019
You and your team shut a lot of people up today Lenny. Be proud

— Thomas fitzsimmons (@TamfitzOutlook) September 2, 2019
You tell them, Neil

— Annmarie (@annmarie_h16) September 1, 2019
Bang on boss!!!

— Patrick Smyth (@pat5410) September 1, 2019
Yass! Go on Lenny!
You get them telt!

— Noel (@NoelCrawford12) September 1, 2019
The media. Falling over Rangers. Silenced.

— Heather (@HeatherK72) September 1, 2019
What did you make of Lennon's post-match comments? Join in the discussion by having your say below!