Patrick Roberts return would provide huge boost for Celtic following Sinclair exit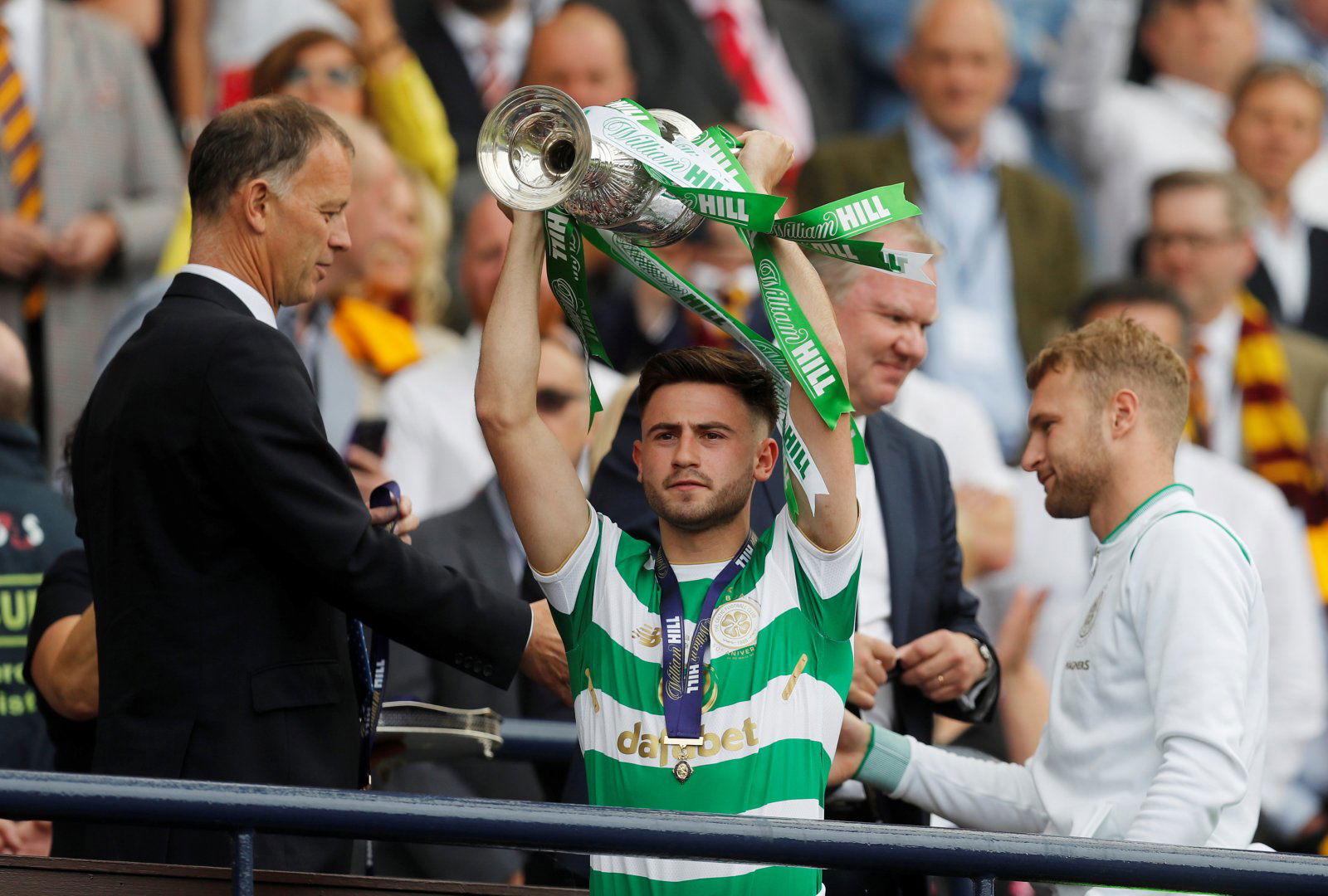 Scott Sinclair has been a remarkable talent for the Celtic since making the switch from the Premier League in 2016. However, with his contract set to expire this summer, and little evidence that the club are willing to renew, it could be time to welcome some fresh talent to the club.
Having amassed a very respectable 60 goals and 34 assists in 150 appearances for the Hoops, and some very memorable moments to boot, it will be a difficult day for fans when they finally wave goodbye to their mercurial winger Scott Sinclair (source: The Scottish Sun).
But they should not despair.
The departure of one player opens the door for another, and considering Celtic are the dominant force in Scotland, with access to Champions League football, there will be no shortage of suitors.
Something we are sure will excite fans is a prospective return from Manchester City prospect Patrick Roberts.
Roberts was touted as the next best thing when he swapped Fulham for Manchester in 2015 but has since failed to make a meaningful impact in Pep Guardiola's first-team.
His latest loan-spell at La Liga outfit Girona has likely not been as fruitful as the player and club would have hoped for, either, and we imagine time is slowly running out for Roberts to fulfil his potential.
Celtic could be that saving grace.
Late last year The Scottish Sun reported that winger is likely to cut ties with Manchester City at the end of the season, opening an opportunity to make an emphatic return to Parkhead, and what a welcome sight he would be.
As far as we are concerned, Roberts played his best football in Scotland and his position in the team was duly valued. He looked confident in possession, maintained Celtic's offensive style of play and showed signs of becoming a world beater.
There was trust and love for the player; a following of loyal supporters who would support him through thick and thin.
It is this kind of passion that goes long way towards helping accelerate player development, and Celtic should pull out all the stops to bring this one back to the club to reinforce their already exciting youthful offensive unit.