Glasgow Rangers: Fans rage at SPFL's threat of demotion to lower-league clubs
Glasgow Rangers have had their fair share of trouble with the SPFL in recent times.
The 'Gers have accused the governing body of corruption over the past few months following their handling of the resolution proposal and they even demanded an independent investigation into the authority. Although that was eventually quashed, the Ibrox club's point was still clear for all to see.
They are not the only side to have problems with the SPFL – Hearts and Partick Thistle are taking them to court following the decision to relegate both clubs despite the 2019/20 season not being ended on the pitch.
Do you think Hearts and Partick Thistle will win against the SPFL in a court of law?
Yes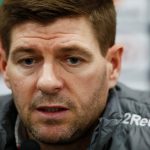 No
The SPFL appear to have awoken the wrath of many 'Gers supporters with their latest decision. It has been reported that lower-league clubs are eyeing an October restart following the threat of demotion if they do not agree to start the new campaign then.
These 'Gers supporters have taken to Twitter to share their thoughts – one fan even called it an "absolute shambles" – and you can see some of the best comments from the social media platform below:
The guy is just a complete & utter failure

The midas touch in reverse @spfl https://t.co/sxvt6aCD5V

— Joe Black (@joe_black1509) June 22, 2020
What an absolute shambles. Yet another indication that there are too many 'Professional' teams in Scotland. Get the Premiership expanded, and a second tier of teams who can afford to play next season. Everyone else gets lumped into the Highland/Lowland league as Semi-Pros 👍🏻

— The Midge (@themidgebites) June 22, 2020
I hate the fact my team have to play in Scotland. Darwinesque ending on the horizon soon. Too many teams anyway

— Denny Ford (@DennyFord5) June 23, 2020
the #spfl really do have the best of intentions for the football clubs eh, an absolute shambles of an organisation.

— GEORGE MACKAY (@georgemackay) June 22, 2020
Sounds to me like he's closing the door on the pyramid. Would be a tragic, yet not unsurprising move from the Self Preservation Football League

— Jay 🇨🇦 (@JayZivo) June 22, 2020
So this season it is fine to hand out Championships, promote and relegate teams when fixtures have not been completed but next season teams will be demoted if fixtures are not completed (for the same reason remember – coronavirus). The corrupt SPFL to a tee.

— Andy Gibson (@andy_arg1272) June 22, 2020
'Gers fans, what did you make of the SPFL's reported threat to demote lower-league clubs? Let us know what you think by commenting below!