Crystal Palace: Fans react to Roy Hodgson's comments about Jean-Philippe Mateta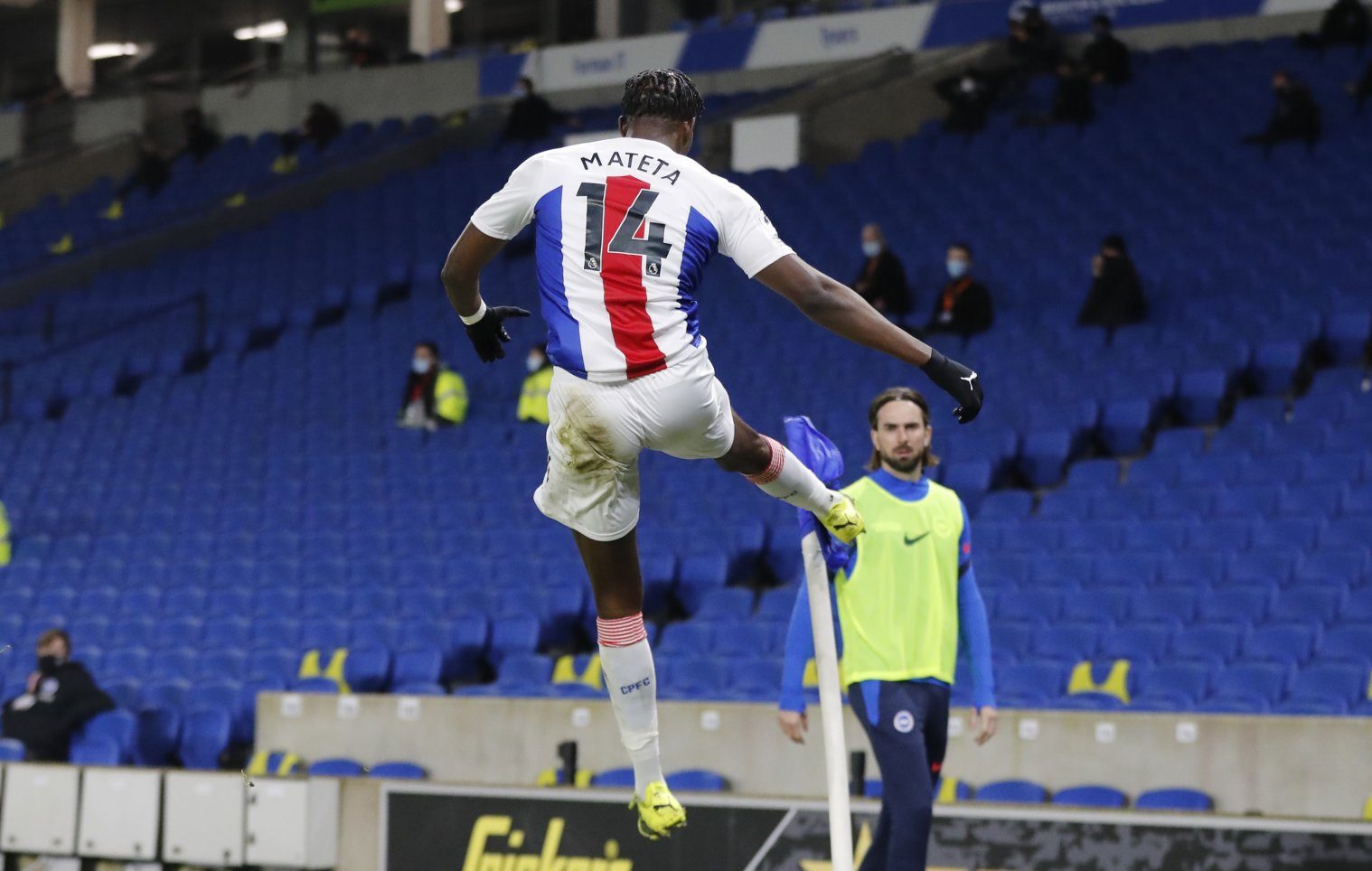 Many Crystal Palace fans are reacting to the latest comments from manager Roy Hodgson in which he discusses not utilising striker Jean-Philippe Mateta against Fulham.
According to The Athletic journalist Matt Woosnam, Hodgson was asked about the decision not to bring on Mateta and said: "Benteke was doing an excellent job & plays a role for us defensively, especially from (set pieces) I didn't see what JP could do to make a difference in us seeing the game through as we did"
No matter how well a defensive role Benteke was playing, he is a striker and the attacking players are really struggling under the manager this season.
This was highlighted in the game against Fulham at Selhurst Park by the fact that the South London side did not even manage one shot on target (SofaScore), while the Eagles have only managed 29 league goals this season. With the Frenchman scoring a delightful goal in the 2-1 win over Brighton last Monday, it seemed like a weird choice to not even give him a go against Fulham.
The games are coming thick and fast at the moment, and now the Eagles have a very tough week as they face Manchester United and Tottenham Hotspur.
Here is how Palace fans reacted to Hodgson's comments on Mateta:
"Imagine being an emerging young player at Palace – hearing these carefully chosen words must really take the wind from your sails."
Credit: @PalaceBySea
"It is little wonder that we struggle to attract new talent. There's always going to be a more attractive proposition than participating in the ongoing decay that seems to the current game plan"
Credit: @AndyCamroux
"Beginning to wonder whether Roy is at the same games as we are"
Credit: @Paul_Romain
"He does know we are supposed to at least try and score occasionally, right"
Credit: @danofthesouth
"Says it all doesn't it, but I don't think the pundits do us any favors as they keep saying that Roy keeps you up playing boring football so not sure what else they expect really, without Wilf and Schlupp that's how we play I'm afraid #CPFC"
Credit: @w9ole
"Seeing the game through, for a 0-0 draw with the team in 18th. Get this man out of my club."
Credit: @_YTCP
"I hate the mentality Roy is sending the team out with. I miss us being exciting to watch."
Credit: @LukeRemnant
In other news, Roy Hodgson discussed the contract situation at the club!