Crystal Palace: Fans slam Ward-Prowse as Zaha footage emerges
Several Crystal Palace fans have been having their say on James Ward-Prowse after the Southampton midfielder commented on a 2019 clash with Wilfried Zaha.
The Saints star went past 300 appearances for the club earlier this season and was shown some of his best bits in a video shared on the club's official YouTube account.
Numerous goals and free-kicks were on show, but one heated moment included was between Ward-Prowse and Zaha in January 2019 during a 1-1 draw – a game in which both players were on the scoresheet.
Zaha was sent off after two quick yellow cards following an altercation with Ward-Prowse, who celebrated with the Saints fans after the Palace star was dismissed.
Ward-Prowse simply said 'oops, second yellow' when he watched the footage back, which seems to have irritated plenty of Eagles supporters.
Will Crystal Palace keep Zaha next term?
Yes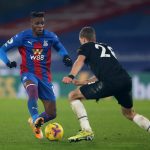 No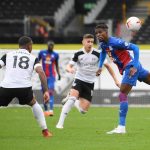 The clip was shared on Twitter by Southampton fan @JoshW_SFC on Tuesday evening and has been viewed over 29,000 times as of Wednesday lunchtime.
This is what these Palace fans had to say, with many hitting out at the England international…
"Same club who lost 9-0 twice, irrelevant and always in Pompey's shadow"
"Never seen a club milk something so much, really weird behaviour"
"This is incredibly embarrassing omg"
"This is up there with the very most embarrassing things I've ever seen…"
"Please tell me this is fake, he's reacted to a moment in a meaningless 1-1 draw with Crystal Palace?"
"Celebrating a 1-1 home draw against a Roy Hodgson managed side tells you all you need to know. Wilfried Zaha is gargantuan and lives in their heads rent free."
"Memorable game, you drew 1-1 at home to ten man Roy Hodgson palace. We are massive"