Exclusive: Fry comments on Palace potentially appointing Lampard
Barry Fry believes that Frank Lampard would get plenty of help if he decided to join Crystal Palace as their next manager.
Palace have yet to appoint Roy Hodgson's successor following his decision to step down from his role as the club's manager.
Lampard has been linked with a potential move to Selhurst Park, with The Daily Mirror reporting that he is back in the frame after talks with Nuno Espirito Santo broke down.
Do you want to see Lampard at Palace?
Yes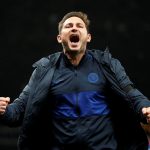 No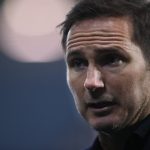 The ex-Wolves boss does not appear set to take the job, with talks having broken down earlier this week.
It leaves an opening and Fry believes Lampard would be an excellent appointment for the club, though he does wonder if the ex-Chelsea midfielder will want to join a club in such transition.
Indeed, Lampard has been out of the game since his sacking by Chelsea, a club where he had almost unlimited resources under the ownership of Roman Abramovich.
Speaking exclusively to The Transfer Tavern, Peterborough United Director of Football Fry said: "If he did go to Palace, he'd get a lot of help in the football world because of his contacts and his knowledge and the way he is with players.
"I think from Palace's point of view, that would be a great appointment. From Frank's point of view, I think he might be looking at a more established club but it depends how much he wants to get back in the game."