Sunderland: These fans have a plan for Jack Ross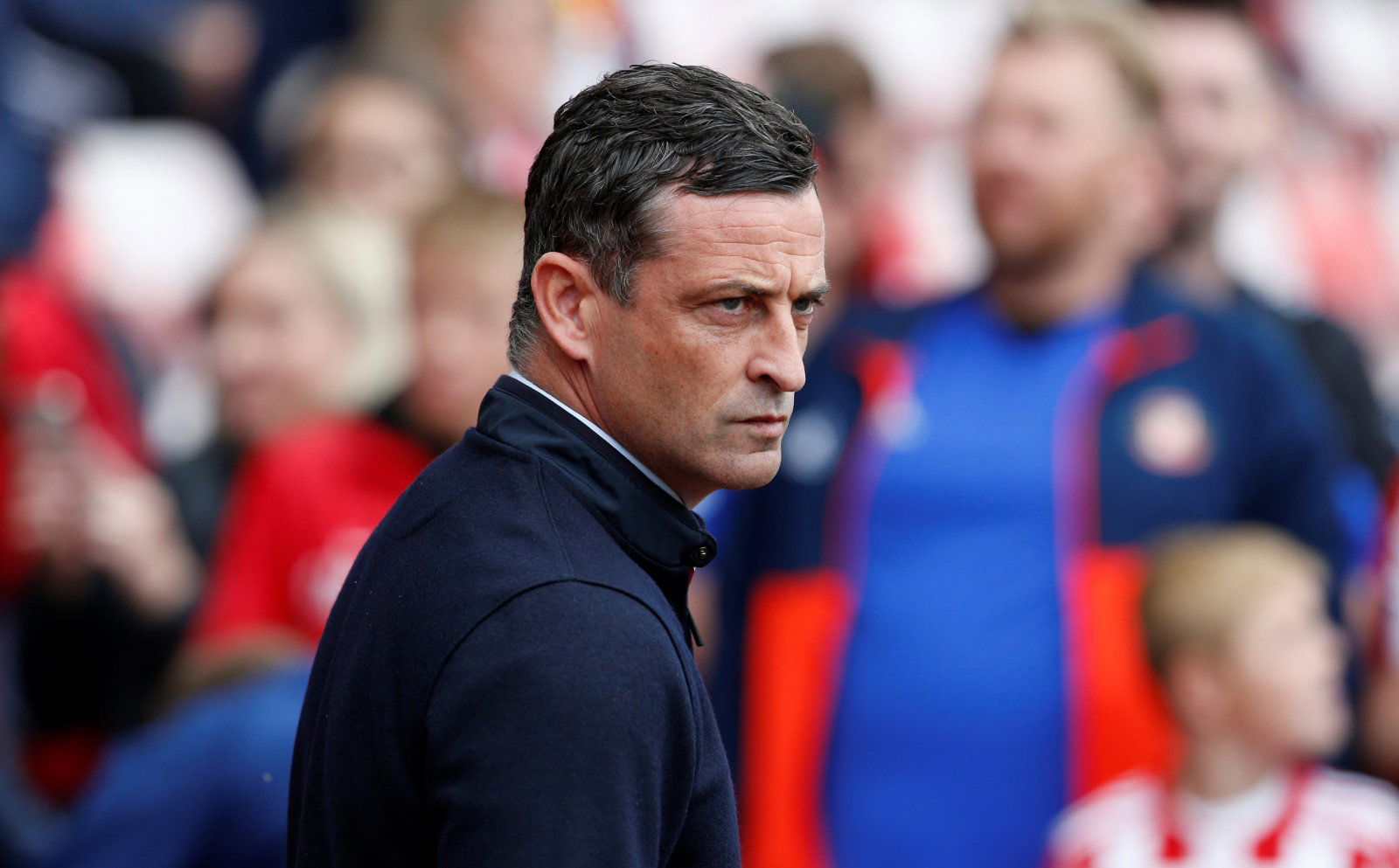 Jack Ross has been speaking about Sunderland's defensive record, as they haven't kept a single clean sheet so far this season, as per Transfermarkt.
The Black Cats manager will be hoping that record changes this weekend, as they face Bolton Wanderers, who have only scored once this season, when Thibaud Verlinden got the opener in a 6-1 loss against Rotherham United.
Ross has taken responsibility in ensuring the defensive situation improves and his side get that first clean sheet:
"It's my responsibility as manager to start keeping clean sheets.

"To not have kept one yet makes it not easy to keep winning games so that's the biggest frustration.

"I need to get better at it and we need to as a team."

— Sunderland AFC (@SunderlandAFC) September 18, 2019
However, there are numerous fans who feel they can help him out with a suggestion: keep hold of the ball more and stop sitting back.
One of Sunderland's style of play traits is noted as long balls on WhoScored, with the side averaging 91 per game.
While they tend to just about edge out the opponent in possession, averaging 51%, only 69.7% of the passes attempted by Sunderland players have come off.
As the theory goes, the other team can't score if they don't have the ball, so maybe the fans are onto something here.
A selection of Twitter reaction to the comments, including posts from opinionated Sunderland fans, can be seen below:
Winning games with positive, battling constructive gameplay will get us promoted. Offence is best defence. We've shown we can't sit back and defend so why keep trying? Need to out battle the other team and support strikers with the right formation that works for them to score..

— John Berry (@john_johnberry) September 18, 2019
Play decent football as well!!!

— ian beattie (@argoapartments) September 18, 2019
Why not just go forward when we conciede?? Why sit back when we score first? Our "quality" players should be able to score more goals than any other team in this league

— Gary Symonds (@gasher01) September 18, 2019
Respect the honestly. But stop sitting back and we might not concede so many

— Safc_Ha'WAY THE LADS (@Safc_HAWAY) September 18, 2019
no bovad about clean sheets just score more than opposition

— craig (@craigalex2017) September 18, 2019
Stop hoofing the ball long from the goal keeper and centre backs and try play what is known to most teams in the league as football and start keeping possession of the ball that ll be a start

— Darren foale (@darrenf4013) September 18, 2019
Sunderland fans, does Ross need to improve the style of football? Join the discussion by commenting below…