Liverpool: Fans ask for N'Golo Kante signing after reported fallout with Frank Lampard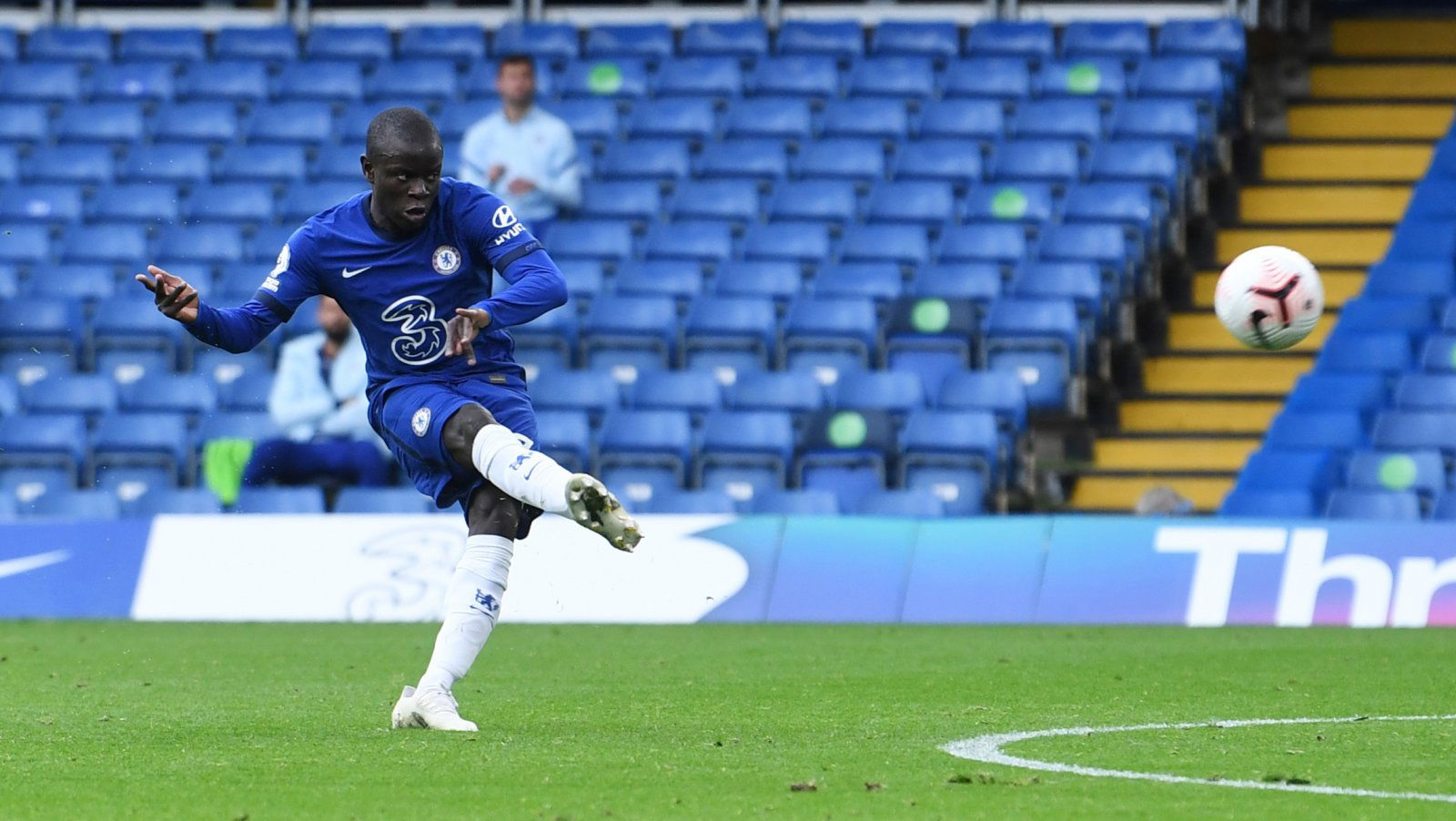 Many Liverpool fans have been reacting to a fallout between Chelsea manager Frank Lampard and star midfielder N'Golo Kante, which the Daily Mail revealed.
The report claims that an argument erupted between the two over Kante's desire to miss training for a wedding, and the Frenchman could now leave Stamford Bridge in January as a result, which Chelsea have inevitably denied.
In recent years, Kante has been a player who has always performed impeccably against Jurgen Klopp's side, including twice last season during the Premier League encounter in central London and the UEFA Super Cup tie where Lampard hailed him for his impact.
Kante has scored 11 times and provided seven assists in 175 appearances for the Blues, which takes his overall career goal tally to 21 (as per TransferMarkt). Some would argue that it would be a blessing in disguise if Kante was to leave the Premier League so Liverpool didn't have to put up with him turning in superb displays every time he plays them.
Would you bring N'Golo Kante to Liverpool?
However, supporters were quite keen to see what the 29-year-old would do in Klopp's squad, as one fan claimed "he'd look good in red".
Liverpool fans tempted by Kante
Kante is on another level. I wish he goes to a more developed team like Bayern or LFC.

— Les Mooketsi 🏇🏾 (@LesegoMooketsi_) October 13, 2020
Doesn't fit with the Lampard love story I guess,I'd have him at Liverpool

— Jamie Moss (@JamieMoss1980) October 13, 2020
We should buy him, let him know what a family is.

— Paul Hudson (@Phud60) October 13, 2020
He also incredibly important to the team and one of the hardest working players on the pitch in the world. Insanity. Easier to find a manager replacement than a Kante replacement.

— NomadicSpirits (@obliquity_4one) October 13, 2020
Excellent. Let's get him

— paul macready (@duklaprm) October 13, 2020
He'd look good in red 🤷‍♂️

— Neil _ Wear A Mask! (@I_Hate_Neil) October 13, 2020
A cheeky bid for Kante perhaps?

— ꦄꦝꦶꦠꦾꦦꦿꦱ꧀ꦠꦮ (@Aditya_Pras) October 13, 2020
Liverpool fans! What are your thoughts on this situation? Would you bring Kante to Anfield if the chance arises? Join the debate by commenting below…