Liverpool: Fans back Jurgen Klopp as he hits out at Frank Lampard over 'arrogant' claims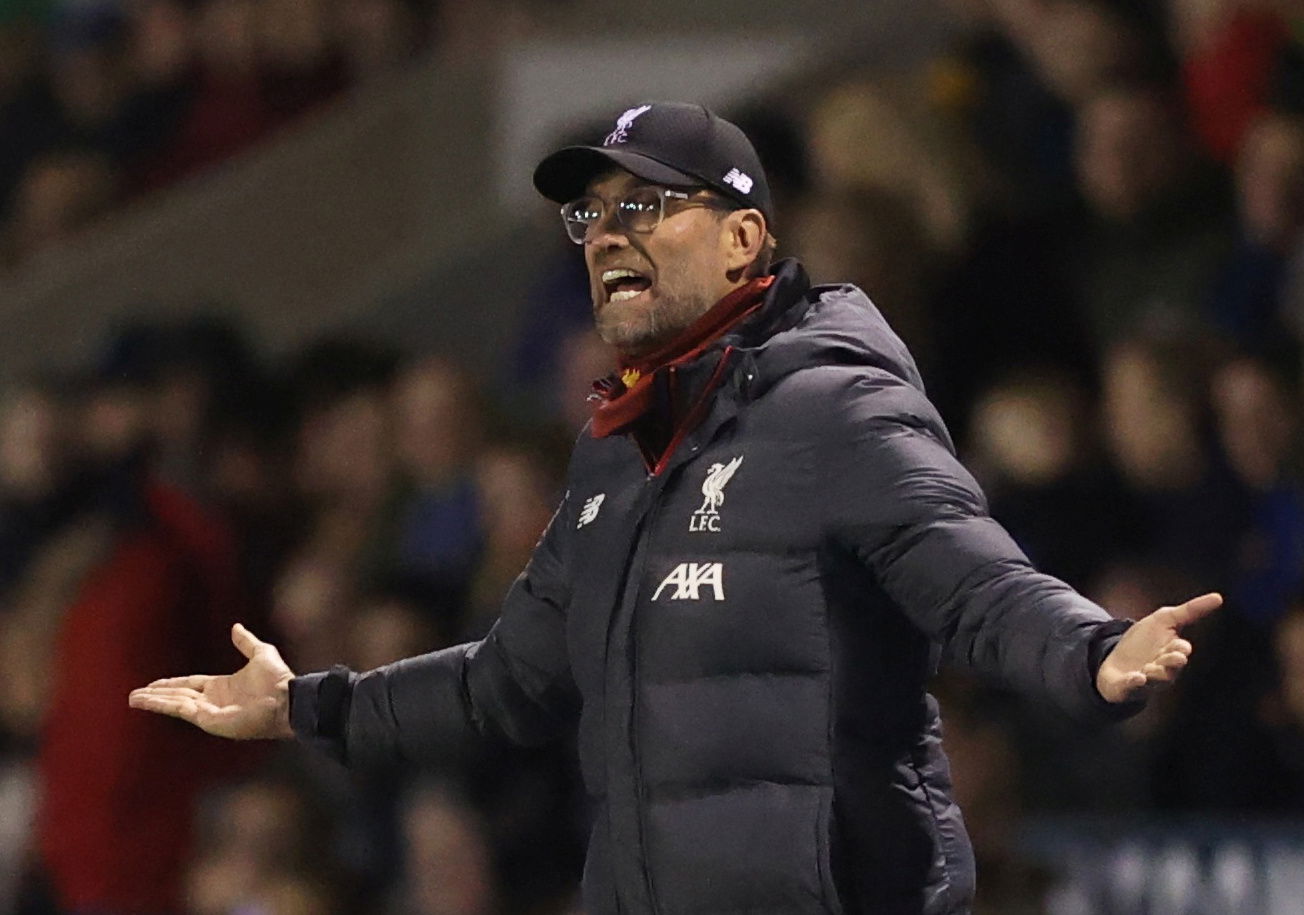 Liverpool manager Jurgen Klopp has broken his silence over a pitchside spat that took place between him and Frank Lampard on Wednesday night.
The Chelsea boss was beside himself with fury after Liverpool were awarded a free kick for a controversial foul on Sadio Mane. The set-piece resulted in the Reds extending their lead to 2-0 through an inch-perfect Trent Alexander-Arnold free-kick.
Could Trent Alexander-Arnold be the future Liverpool captain?
Yes
No
Footage of the Englishman ranting on the sideline has been doing the rounds on Twitter as he complained about the decision to award the foul in Liverpool's favour.
Klopp has spoken out about the ordeal, with James Pearce reporting that the German has defended his side against claims of being arrogant.
"We are not arrogant. We are pretty much the opposite," Klopp stated. "Frank was in a competitive mood, I respect that a lot. For me after the game it's over. What Frank has to learn is to finish it with the last whistle, he didn't do that. I don't like that."
Loads of Liverpool fans have responded to his comments and are backing their manager and his stance. One fan feels that Klopp is speaking 'nothing but fact' whilst another admitted that they 'lost respect' for Lampard after his outburst.
Read more replies from the Anfield faithful here:
Klopp anger translator: "Lampard is a child"

— Arun Krishnan (@arun7989) July 24, 2020
Klopp to Lampard pic.twitter.com/0JpEMiHkjM

— The Anfield Talk* (@TheAnfieldTalk) July 24, 2020
nothing but fact here.

— I Will Hit You With My Curry (@PPwithb) July 24, 2020
I lost respect of Lampard after this

— Anthony Price (@antprice1970) July 24, 2020
Klopp really is the goat, franky boy you have a lot to learn

— Vitinho (@VitinhoXLFC) July 24, 2020
King of the Kop is our Klopp ❤️

— James*🇮🇪🏴󠁧󠁢󠁥󠁮󠁧󠁿🇵🇪* (@JamesConnery10) July 24, 2020
What do you think of Jurgen Klopp's comments, Reds? Join the conversation in the comments below!