Liverpool: Fans stunned by WADA apology to Mamadou Sakho
Former Liverpool defender Mamadou Sakho has received an official apology from the World Anti-Doping Agency (WADA) over wrongfully suspending him for 30 days in 2016.
The Frenchman was suspended for testing positive for Higenamine, which is a form of fat-burner that was not on WADA's list of banned substances.
The 30-day ban meant that he missed Liverpool's Europa League final against Sevilla in May 2016, which they lost 3-1 in Basel and missed out on qualifying for the Champions League.
This resulted in WADA releasing an official statement (cited by Sky Sports) issuing an apology for 'defamatory allegations' made, and regrets over the damage to Sakho's reputation, acknowledging the 'distress, hurt and embarrassment' that was caused.
The 30-year-old, who now plays for Crystal Palace, was awarded a 'substantial sum of damages' after Sakho's demands.
What should Liverpool do?
Sue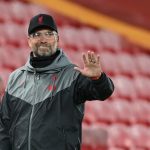 Ignore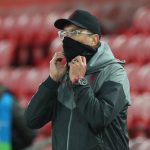 With this in mind, supporters felt sorry for Sakho and made their feelings clear towards him on social media as they started reflecting on his final years at Anfield.
Fans sympathise with Sakho
Ruined his whole career that

— Paul Rutherford (@Rutherfordpaul0) November 4, 2020
I can't believe this. They ruined his career with this 😭💔

— Tunmise Eyiaro (@tunmise_eyiaro) November 4, 2020
@havehopehut I know he's a brick… but this is just wrong

— Daniel Jones Ortega (@paracuellos_12) November 4, 2020
Wow this is ridiculous

— M. Dewa Baskoro (@devvasko) November 4, 2020
Prob cost him his Liverpool career

— The Normal One (@TheeNormalOne) November 4, 2020
Sakho should sue dem coz dis is totally unacceptable. https://t.co/BWGpexcVB5

— Victorieux (@iamvictorieux) November 4, 2020
They better compensate all of us Liverpool fans https://t.co/I4zxvtfTQD

— MOMO (@Lusakaaaa) November 4, 2020
In other news, Liverpool legend responds to backlash after recent comments regarding Reds' superstar.