Manchester United: Fans fume as David Moyes defends his record at Old Trafford
David Moyes has defended his Manchester United record from fierce criticism, insisting that "the difference between Ole and me is that he's being given time."
Man United welcome West Ham to Old Trafford on Wednesday evening in their penultimate game of the 2019/20 Premier League season.
Moyes was appointed as Sir Alex Ferguson's successor in 2013 after an impressive 11-year-spell with Everton. He inherited a side that had won the Premier League the previous season but he failed to live up to expectations.
The Scottish head coach didn't even last a full year at Old Trafford, as he was unceremoniously sacked by the board in April 2014 following a slump in form. At the time, United were seventh in the table with four games remaining, well adrift of a place in the Champions League.
Who is the worst manager in Man United's history?
David Moyes
Louis van Gaal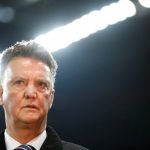 In contrast, Ole Gunnar Solskjaer's side are currently fifth in the Premier League, tied with Leicester City on 62 points, with two games left to play in the campaign. Solskjaer's men were unbeaten in 19 games and will be looking to bounce back from a deflating defeat to Chelsea in the FA Cup semi-finals when they face the Hammers tomorrow.
Unsurprisingly, many United fans slammed the "delusional" manager on social media, with one supporter calling him "trash" and another saying that he was "awful" at Old Trafford.
Scroll through some of the scathing reactions so far…
BRO…. You were given a whole season… Even a champions league spot already

YOU NEARLY KILLED US ALL

Ole was given an Europa League spot
And see the Joy he's giving us

U SOLD EVERYONE IN MANCHESTER UNITED
and bought fellaini… Only?
Are u mad?

— Mesi Emma (@Mesiororo) July 21, 2020
You can't blame the manager for individual mistakes from the players
However, the lineup/formation was a big mistake right from the start, which im sure he's not alone making decisions on

— Jerre (@jerre_meister) July 21, 2020
Moyes made united fans hate the team I stopped watching united when Moyes was in charge.. Absolute Nonsense

— Diatec (@Diatec1) July 21, 2020
No Mr Moyes. You sunk yourself with your need to "put a stamp" on United. IN YOUR FIRST SEASON!? Removing a Premier League winning backroom staff, selling off players, introducing the club to panic buying and the treatment of Zaha. For a seasoned coach, too many amateur decisions

— Shaun B (@ShaunB4C) July 21, 2020
Moyes and Vang Gal made horrendous signings and played awful football, this is why we've been so set back. Only till now we seem to be bringing in the right players and playing a decent brand of football.

— Dan Heavey (@HeaveyDan) July 21, 2020
Cry man, you literally started this mess

— ً (@UtdConnor_) July 21, 2020
Looool delusional. He inherited a title winning squad, Ole has had to rebuild from scratch after almost a decade of neglect

— SensibleUTD (@UtdSensible) July 21, 2020
United fans, was David Moyes the worst manager in the club's history? Let us know your thoughts by commenting below!