Manchester United: Fabrizio Romano delivers update on Dortmund's Jadon Sancho stance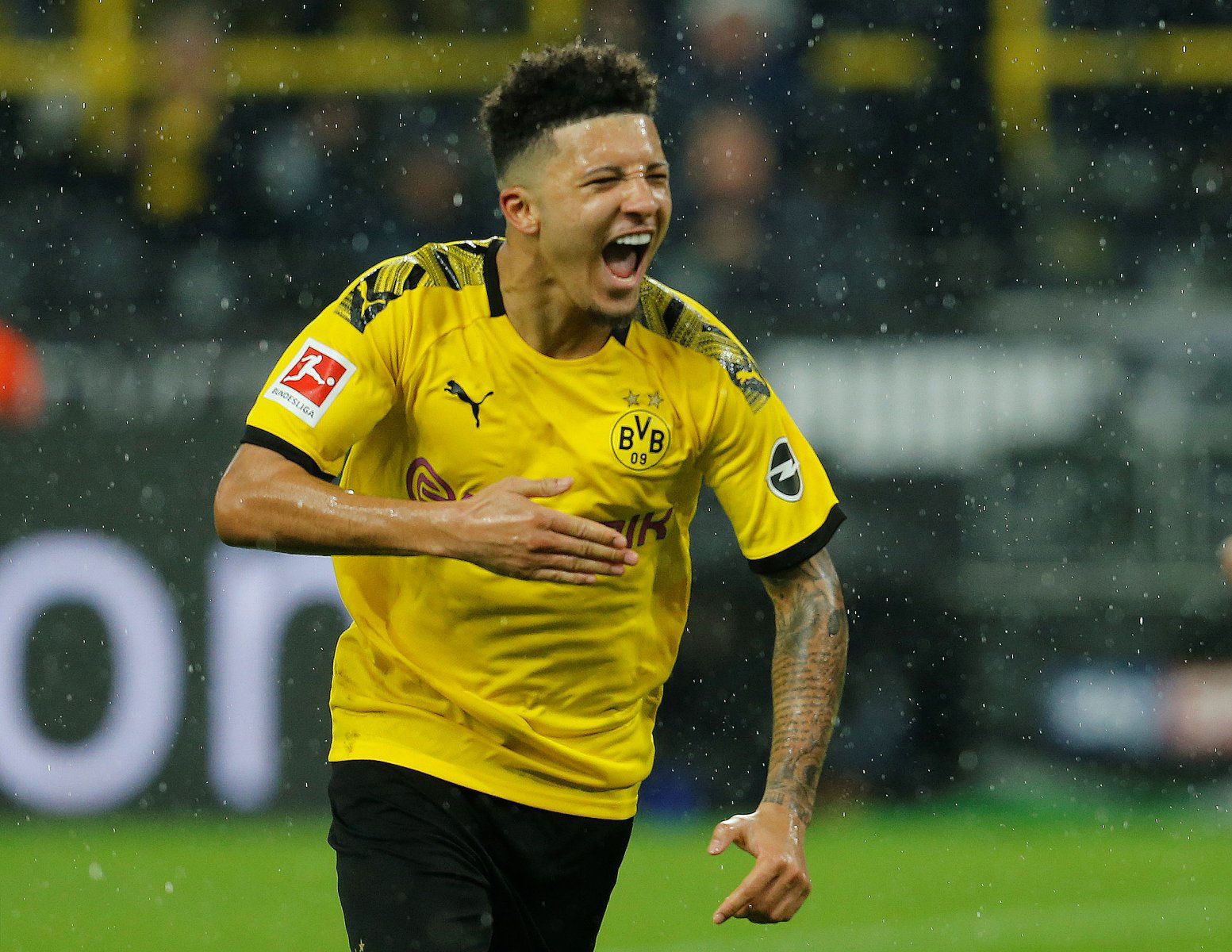 Many Manchester United fans have reacted to a tweet from Italian journalist Fabrizio Romano on the future of Jadon Sancho.
20-year-old winger Sancho has made himself one of the most talked about and wanted attackers in European football, netting 17 goals and securing 17 assists for his teammates in the Bundesliga.
Such form has prompted the Red Devils to show increased interest and with the end of the transfer window fast approaching, further speculation over a potential arrival at Old Trafford for the Camberwell-born footballer is emerging.
Romano, who often tweets about various transfer gossip, has now shed some light on to whether or not United can pull off a move for Sancho, claiming that the English club are not willing to pay Dortmund's asking price of £108m.
That's it about Sancho. Jadon himself always wanted to join Man United, agreed personal terms by July but… it's €120m or nothing. Also Ole knows how difficult is to sign him on last days. Sancho respects BVB position. 🔴#MUFC are still in talks with Barcelona for Démbélé. https://t.co/lrlIEj68xG

— Fabrizio Romano (@FabrizioRomano) October 2, 2020
Further to that claim, the Italian journalist also says that focus has now turned to another European attacker in the name of Ousmane Dembele, who has somewhat been frozen out at La Liga side Barcelona.
A potential move for the French winger was rubbished on Friday, however, with Barca claiming no contact has been made by United.
With just a few days remaining until deadline day, we have taken a look at what some of those Man United fans thought of Romano's tweet on Sancho…
Can you just tweet "Sancho to United. Here we go! Paperworks signed, medical to follow 🔴🔜"… I don't care if it's a lie I'm starving

— RiZzy🔴 (@RiZzyUTD) October 2, 2020
Somehow I always felt it will happen, but I really wanted Him 😭😭😭

— Humble Beast (@zong_seven) October 2, 2020
Ole himself knows how difficult it is to sign him with 3 days left and man are still optimistic get real he's not coming I've accepted it now 😪

— ~David~ (@Dav1DMUFC) October 2, 2020
The most annoying thing is that they had no backup plan. There are so many right wingers that would improve us, but United scouts, if the exist, haven't considered signing one of them. They are not interested in strengthening the squad, they just want a big name for business.

— GN McGeoffrey (@Geojan50985832) October 2, 2020
This is one of the problems with the club, they'd rather go for the cheaper option who doesn't even wanna come than a player that wants to come.

— Dyl (@UtdDyl) October 2, 2020
All Man United fans
I have an idea
There are like 650 million United fans itw and if we all donate £1 we should be able to get Sancho with ease

— KingAWB29 (@AdamWanBissaka) October 2, 2020
Do you think Man United should pay what Dortmund want for Sancho? Let us know in the comments section below…