Manchester United: Fans rage at Andreas Pereira's dismal display vs Aston Villa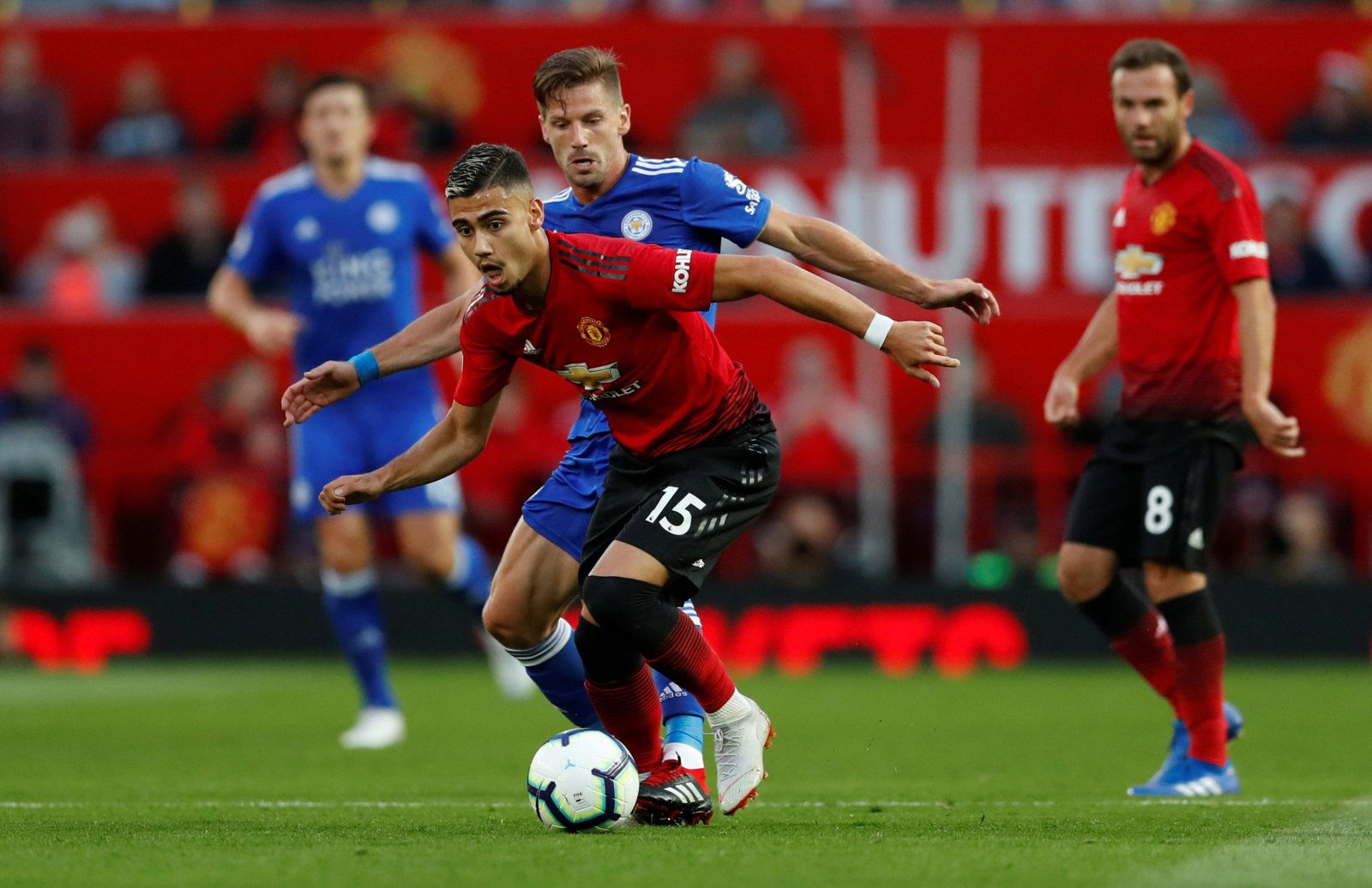 Loads of Manchester United fans have been reacting to their disappointing draw against Aston Villa, and they are furious with the continued poor form of Andreas Pereira.
After the youngsters performed admirably despite defeat in the Europa League on Thursday afternoon, Manchester United fans may have been hoping to see some more young talent in midfield again on Sunday. Instead, they got Andreas Pereira.
Partnered with Fred, who appears to be improving after a poor start to life at Old Trafford, and Juan Mata, who was extremely poor and scored just a 6.5 rating on Sofascore, Pereira did set up a goal, but his full game statistics make for horrific reading.
Per Sofascore, the Brazilian lost possession 22 times – more than any other United player – and also won just one out of his eight duels, or 12.5%.
Unsurprisingly, this has led to an outpouring of disgust from fans on social media, with one supporter even convinced the midfielder must be holding a fake Brazilian passport.
You can find some of the best Twitter reactions down below…
I'm convince pereira is holding on to a fake brazilian passport. He is awful man

— #GlazerOut (@fauzee26) December 1, 2019
Tom Cleverley and Anderson were better players than Andreas Pereira and I'm not exaggerating😂

— Lateral LagosboiJnr (@LagosboiJnr) December 1, 2019
Andreas Pereira is the biggest fraud in football. Worse than Cleverley and it's not even up for debate.

Him and Fred are easily the most un-Brazilian Brazilians of all time.

— Kulk (@BigRedKulk) December 1, 2019
😂😂😂😂🤣😂😂😂😂😂🤣😂😂

— Jonny Ross 🔰 (@thejonnyross) December 1, 2019
Good assist from Pereira but again shocking. Doing so much running but it's for nothing, so unintelligent with his decision making and fouling. One of many at the club we should be looking to get rid of asap

— Scholesy (@fgddsa) December 1, 2019
Andreas Pereira is absolutely abysmal.

— Jonny (@Jonny0510) December 1, 2019
Pereira is out of place. Abysmal

— Bhut' Mthwebuli (@kelo_duma) December 1, 2019
Pereira, absolutely disgusting.
Shaw coming on was a joke.
Maguire and Williams were awful.
4 wins out of 14 in the league is just not good enough.
We need Pogba and Mctominay back as soon as possible.

— Varun Venkatesh (@Varun_003) December 1, 2019
Wow, really? Pereira is an absolute embarrassment in that midfield man. Yes, Ole doesn't have a great batch to choose from, but my days, Pereira is so bad it's unreal. https://t.co/cWp5SiAboj

— Tom (@HearUnitedSing) December 1, 2019