Manchester United: Fans slam Fred despite positive stats against Aston Villa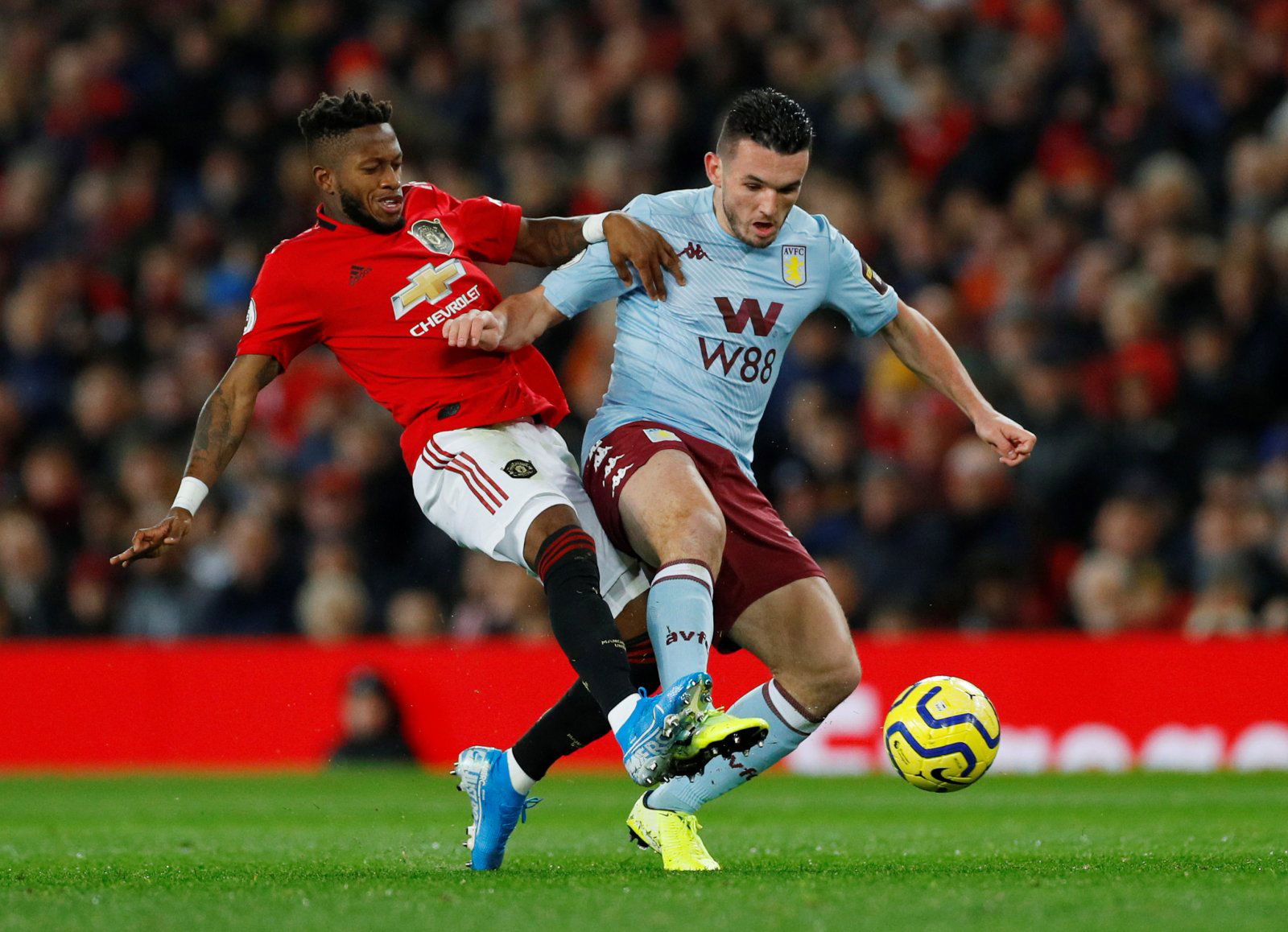 Manchester United fans have slammed midfielder Fred after his performance during his side's 2-2 draw against Aston Villa on Sunday.
The Red Devils could not overcome the newly-promoted side during the 90 minutes as battled for a hard-fought draw at Old Trafford.
An own goal from Tom Heaton and a second-half effort from Victor Lindelof were cancelled out by Jack Grealish opener and Tyrone Mings' effort after half-time.
Fred was picked out as one of the worst players in the side but statistics from the affair suggest a different story entirely.
The Brazil international's range of passing showed that he helped United significantly, with six long balls completed out of nine attempted, three key passes completed and a pass competition rate of 92%.
Despite this, supporters were not impressed with the Brazilian's showing and made their feelings clear on social media.
Here you will find some of the angriest comments from Manchester United fans:
Or Fred…. £57m really? He's worse than Djemba Djemba

— Andrew Yeates (@A_Yeates) December 2, 2019
that's totally false and unproven, Fred's shown that he lacks basic awareness of what's around him and physically he isn't up to it, Aston Villa's midfielders are, coupled with their very good technical abilities, and our signings have shown nothing more than what we already knew

— Mike (@mikefat9) December 2, 2019
United should just sell Fred to Sunderland. #MUFC

— IG: B_lal_ (@B_lal_) December 2, 2019
Which means the songs get stuck in the Stretford end! our midfeild is a shambles Fred and Andres can't string a 5 yard pass or even beat the first man!! Roll on January transfer window #MUFC #OldTrafford

— charlie ackroyd (@charlieackroyd8) December 2, 2019
Nemanja Matic is a better midfielder than Fred and Perriera put together.#MUFC

— Liquid (@Mefoh_) December 2, 2019
Lmao. A bunch of delusional fans. Fred another fraud that wouldn't start for Everton. #mufc https://t.co/ByWRm34JP9

— J (@PharoKing) December 2, 2019