Tottenham Hotspur: Many fans are frustrated after Christian Eriksen's assist for Denmark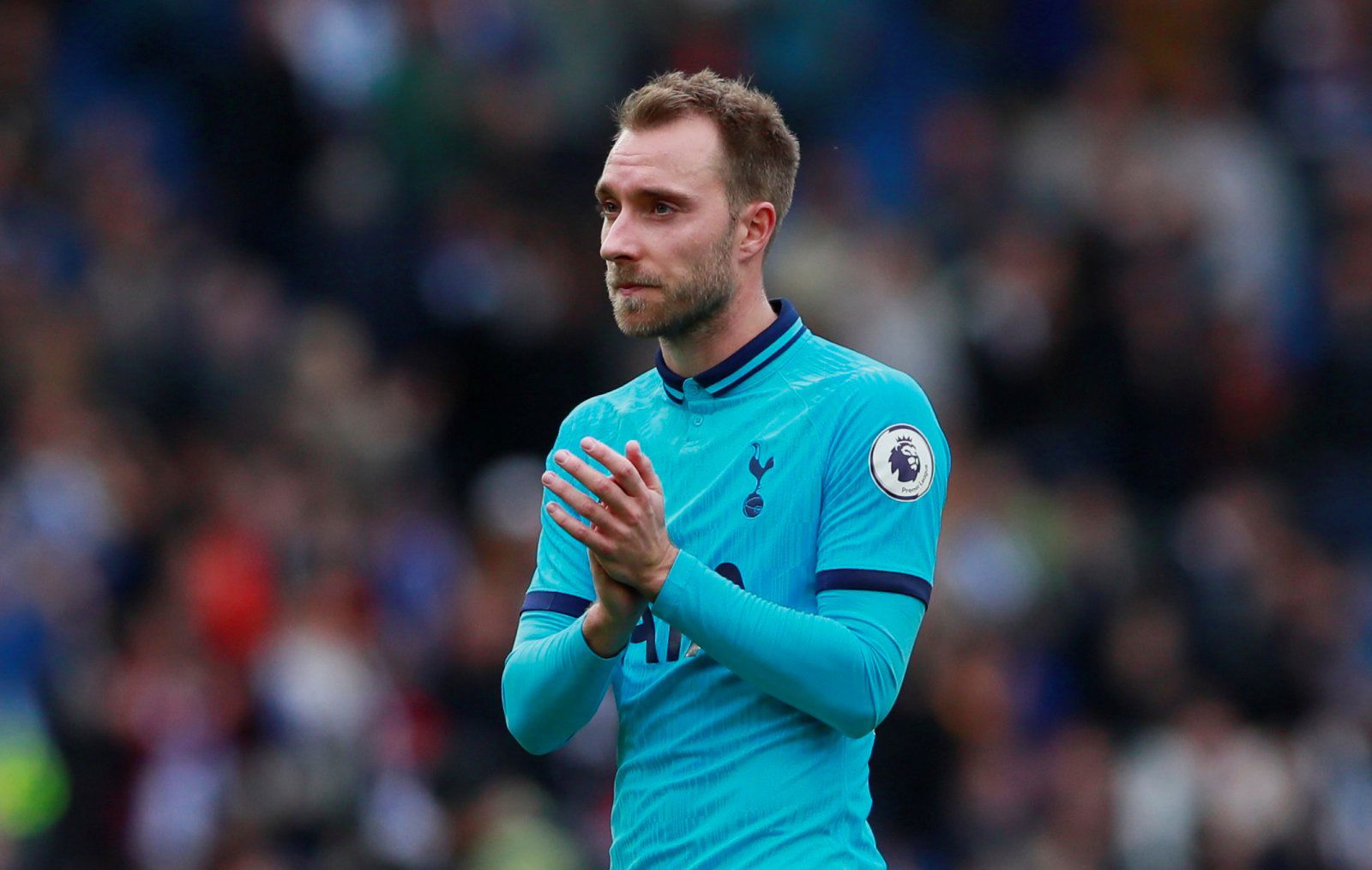 It looked as though Denmark were heading to a draw against Switzerland in their Euro 2020 qualifier, until Tottenham Hotspur's Christian Eriksen made an intervention.
In the 84th-minute, the 27-year-old played a sublime reverse pass for Yussuf Poulsen, who strode forward with the ball and placed it past Yann Sommer, as shown in the highlights video on the Sky Sports Football YouTube channel.
This result was vital for Denmark, as it puts them in second place in their group, four points ahead of Switzerland, who have a game in hand.
Spurs sent out an update on Eriksen's performance on their official Twitter account:
@ChrisEriksen8 picked up an assist in Denmark's 1-0 victory over Switzerland this evening. #EURO2020 #COYS pic.twitter.com/oogHvPmdJi

— Tottenham Hotspur (@SpursOfficial) October 12, 2019
However, many fans weren't congratulatory, as they saw this as more of a source of frustration than anything else.
Many of them have grown increasingly tired of the Denmark international, wanting him out of the club as soon as January comes around.
Seeing him make a difference for his country has only added to this feeling, especially following events such as his penalty miss in the Carabao Cup loss against Colchester United.
A selection of Twitter reaction to the assist, including posts from frustrated Spurs fans, can be seen below:
Course he did

— SpursLogic (@ItsSpursLogic) October 12, 2019
I couldn't care less

— ᴀʟᴇx (@_10Kane) October 12, 2019
Can't play like that for us can you

— NagelsmannFan (@StartLoCelsoPls) October 12, 2019
Eriksen turns up for national team who's surprised

— ChristianTHFC (@Christi05042568) October 12, 2019
Leave him there

— Negative Spurs Fan (@Bartholemwhosav) October 12, 2019
I'm fed up reading about him being so good for his country .
He's a mercenary snake

— Nick Seath (@marvlington) October 12, 2019
Spurs fans, will Eriksen leave in January? Join the discussion by commenting below…