West Ham United: Many fans are unimpressed by Declan Rice's comments
Declan Rice has come out claiming that Mark Noble and Manuel Pellegrini will get the West Ham United team fired up to face Sheffield United, as reported by the club's official channels.
Is this West Ham's best side of the Premier League era?
Yes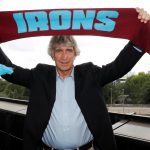 No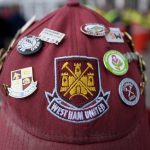 The comment was designed to show that the players are looking to make things right after the 2-0 loss they suffered against Everton:
"Nobes will get us fired up, the manager will get us fired up and we're going to go out there wanting to put on a performance to make everything right."

— West Ham United (@WestHam) October 23, 2019
However, many fans have become even more frustrated by that statement, as it has made them wonder why that wasn't the case on Saturday, while there is also the opinion that the players should be able to motivate themselves.
The performance at Goodison Park was widely deemed as not being good enough, which was worsened by the fact that it has taken the Hammers' run of games without a win to four, as per Transfermarkt.
There are demands that the level improves against Sheffield United, though the feeling seems to be that it is not good enough to be putting things right, as the players should be giving good performances every game.
A selection of Twitter reaction to the comment, including posts from unimpressed West Ham fans, can be seen below:
Begs the question then, just what was Noble and the manager doing and saying on Saturday?

— Dan Storey (@DapperDan) October 23, 2019
The old "we'll put it right" tweet. This time it Declan in the barrel to say it.

Thought we was doing that after Palace?

Why couldn't Noble and Pellegrini get them fired up at Everton after 2 weeks off?

It's questions that need asking.

— AllSportsView (@AllSportsView) October 23, 2019
Shouldn't take a poor away performance to do this though should be every week without fail, otherwise going to go nowhere. Get it started from Saturday and 110% every week

— Dave Jones (Mono4) (@davejonesmono4) October 23, 2019
It's not just the captain and manager to get the team fired up. Each individual player needs to motivate themselves as well.

— Liam South (@liamsouth007) October 23, 2019
It's every game not just when you lot can be bothered. That's the difference between top 3 and bottom 3!

— Gavlaar (@gavblake14) October 23, 2019
Nobody should have to get you fired up. You have players on tens of thousands or hundreds of thousands a week, and you're telling me they can't put the effort in 100% of the time?

— Tom (@TomMB1994) October 23, 2019
West Ham fans, what do you make of Rice's comment? Join the discussion by commenting below…