West Ham United: Many fans have come to the defence of Declan Rice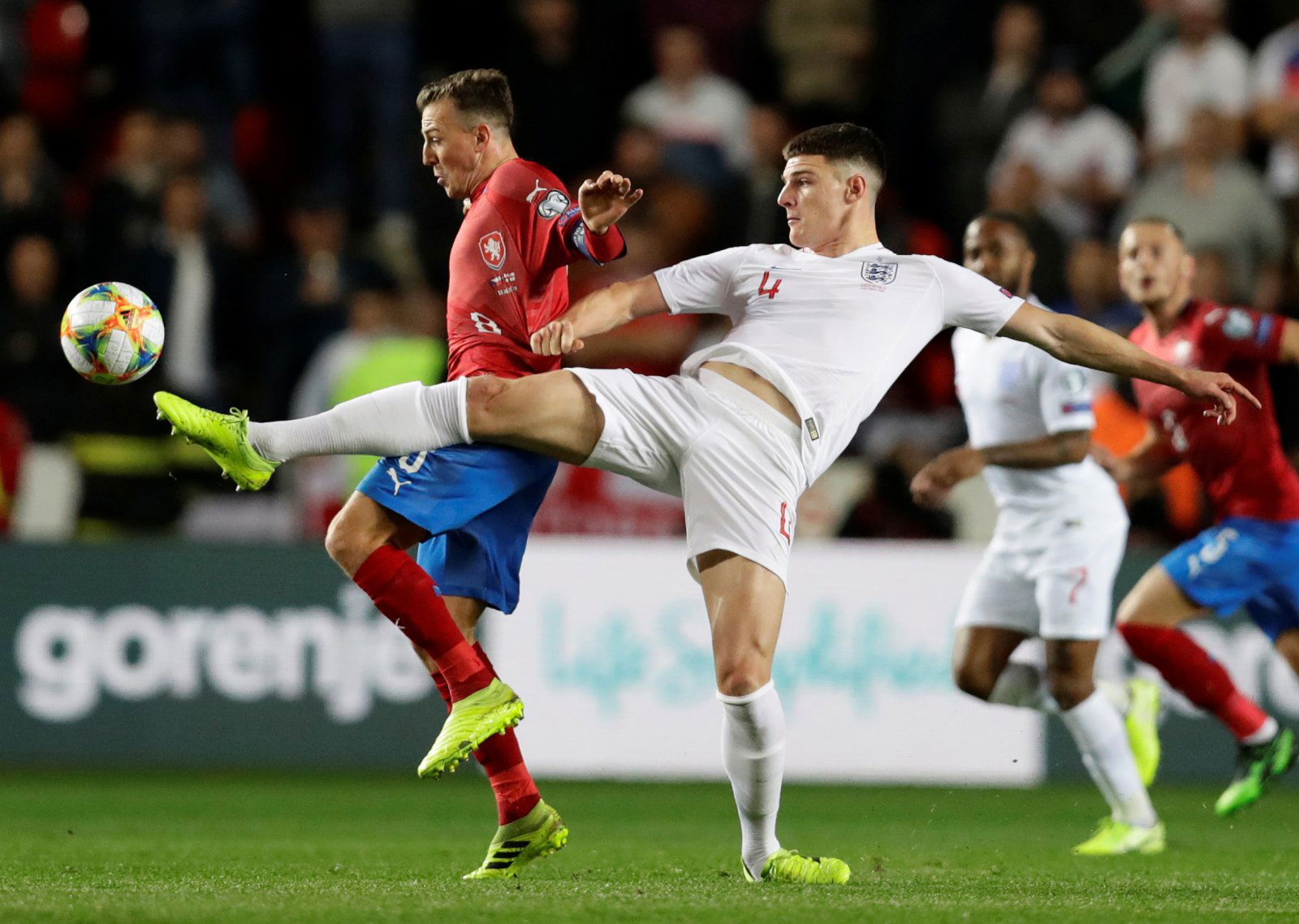 The England national team have received plenty of criticism from fans following the 2-1 loss at the hands of Czech Republic.
Declan Rice was one of those who got the most, with various fans already writing off the 20-year-old, saying that he is overrated, overpriced and shouldn't be near the England team.
However, many West Ham fans have come to the defence of their midfielder:
Respect Declan Rice please England fans, he's exactly what we need at the base of midfield and is still only 20. #rice #england pic.twitter.com/GwbWzBsdb3

— . (@George_westham) October 13, 2019
Rice has already reached 78 appearances for West Ham, as per Transfermarkt, which is an impressive figure when it is considered that he is still only 20-years-old – in addition to that, he has played in 6 of England's last 7 games.
It is not just his number of appearances that are notable, as his performances within them should also be applauded: this season, he has averaged 3.8 tackles, 2.3 interceptions, 0.6 clearances and 0.4 blocks per game, while also making 1.3 dribbles and completing 89.5% of his attempted passes, as per WhoScored.
So whether people feel Rice had a bad game or not, many Hammers fans have pointed out that he should not be written off, having witnessed his talent week in week out.
A selection of Twitter reaction to the criticism, including posts from defensive West Ham fans, can be seen below:
@Brophyyyyyy this is what we see week in week out. This is why he's worth his weight in gold pal

— Casey young (@CaseCaseyeyoung) October 13, 2019
@_DeclanRice wow….when you know someone is so good and then you see this

— sophia (@sophatia23) October 13, 2019
— Michael Jeffries (@MJ_Jeffries) October 13, 2019
Well then you just are absolutely clueless

— Juho (@AlmostaTrueFan) October 13, 2019
20 year old player has one bad game in two years and everyone jumps on him. This is why we will never win anything.

— Matt Ware (@Matthew_Ware_II) October 13, 2019
Looking at these replies people who don't rate Rice need to watch him week in week out and actually need to have an understanding of football to rate him

— Kieran (@kieran_1844) October 13, 2019
West Ham fans, how underrated is Rice? Join the discussion by commenting below…