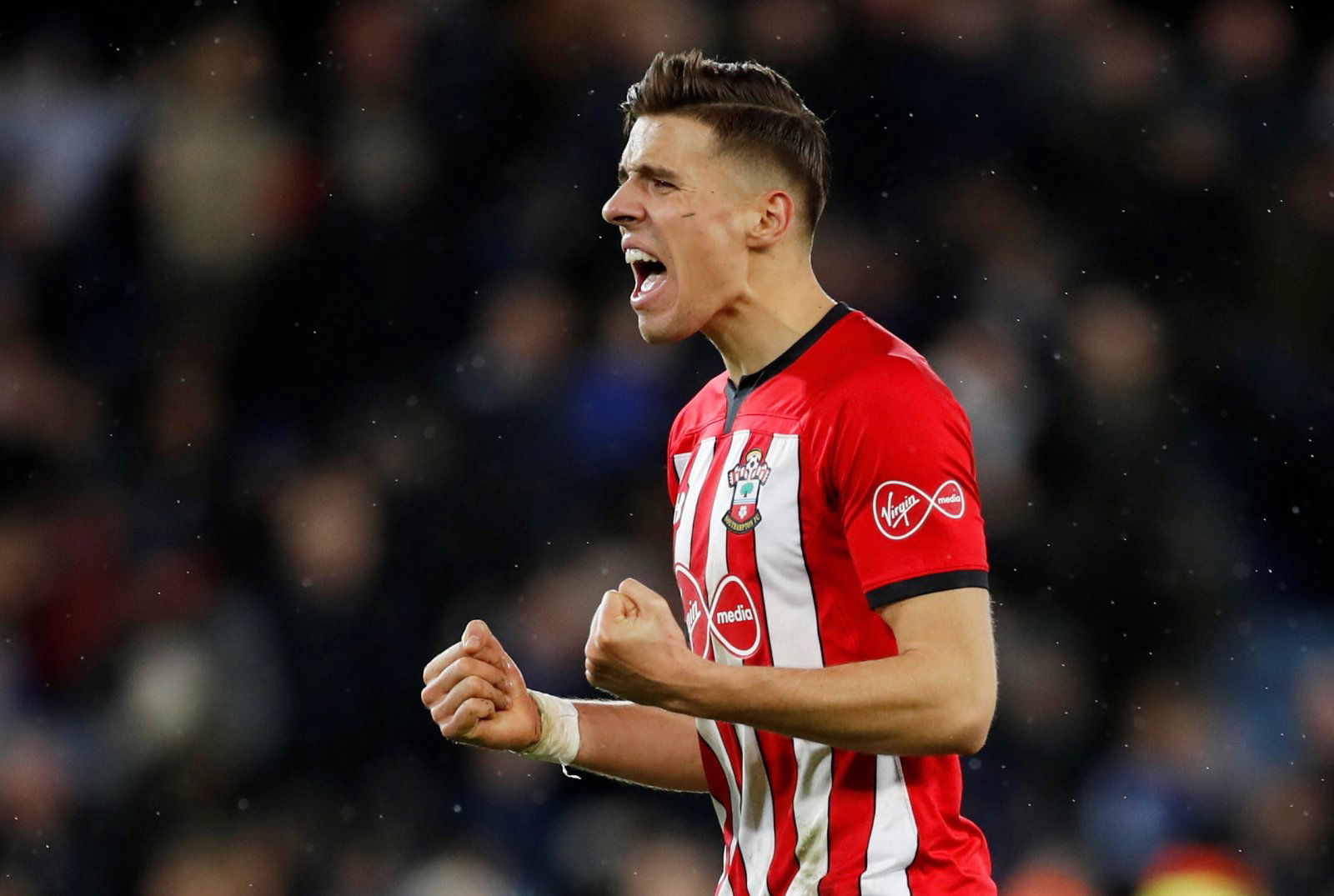 Southampton have been lacking the presence of a defensive leader since Virgil Van Dijk left the club for Liverpool in January 2018, but Ralph Hasenhuttl appears to have set the wheels in motion to give the club their next VVD-esque figure in the shape of Jan Bednarek.
The contrast in the performances between pre and post Hasenhuttl lend plenty of reason for the Saints faithful to lambaste Mark Hughes for his abhorrent incompetency. A notable switch to a high-press philosophy is already bearing fruit for the south coast strugglers and the Austrian manager has rightly been lauded as Southampton's probable saviour as a consequence.
Problems have been rife at both ends of the field for Southampton in the past eighteen months but, particularly in a defensive sense, it looks like a corner has been turned, and the performances of Jan Bednarek have been at the heart of that tangible improvement.
The Poland international's form under Hasenhuttl, which has been outstanding, has left the supporters with one major question: why on earth was he absent under Hughes' leadership?
Only Hughes will know the true answer to that question but it seems that he was making a fundamental error of misjudgement in regard to his team selection.
Bednarek only made one Premier League start this season prior to Hasenhuttl's arrival when he completed 45 minutes before being withdrawn at half-time against Chelsea, but his career was resurrected in December.
The 22-year-old was handed a starting berth by Hasenhuttl against Cardiff City and he's started the six matches which have followed, impressing with his brilliant positioning and exemplary determination on the field of play.
Quite simply, he has transformed from an outcast into a vital first-team player in the space of just a few short weeks, and sporadic manifestations of the strength of his character hint that he could grow into the next Van Dijk at St Mary's.
Bednarek needs to focus on his quality with the ball at his feet – predominantly on his ability to distribute the ball into midfield areas – before he can boast anything like the type of influence which the Liverpool star used to have at the club, but the early signs are there to suggest that a gem is simply waiting to be unearthed.
Just at the moment in which Southampton supporters were beginning to question if it was indeed the players and not the management which had forced the club into a period of regression, Hasenhuttl's influence has served to lay that theory to rest.
Bednarek's form serves as a telling indicator into the extent of the incompetency which preceded Hasenhuttl's appointment, and with the £5.4 million man growing in stature with every passing game the supporters can look forward to watching a future leader blossom at Southampton.
Southampton fans – thoughts on Bednarek? Let us know below!