Glasgow Rangers: Fans react to Club 1872 statement
Castore's deal with Glasgow Rangers got off to such a flying start.
After signing a five-year deal that will see the Gers receive a guaranteed £25m over five years, the Liverpool-based company set about putting together the Ibrox outfit's home kit for the 2020/21 campaign. As the pre-sale commenced, 50,000 shirts were sold within the first 36 hours.
However, ever since those kits have been dispatched, the issues have started. There have been complaints of shirts being delivered late, whilst others have said that there purchases were damaged when they finally did receive them.
The problem is so big that even supporters group Club 1872 have had to comment on the situation. Whilst they acknowledged that there have been some difficulties beyond the control of Castore and the club, they are far from happy with how the situation has been handled.
Are you happy with Castore so far?
Yes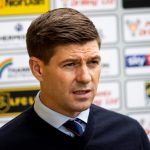 No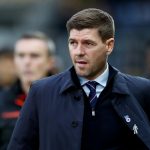 This statement has attracted plenty of attention from the Gers supporters – one fan even called it a "shambles" – and they have taken to Twitter to share their thoughts. You can see some of the best comments from the social media platform below.
Castore are out of their depth & im now fighting to get a refund after my returned item is "missing". they're a joke. https://t.co/V2o8czxpUT

— Allan Snedden (@allansnedden) August 24, 2020
Not mincing their words re: the clubs role in this, as well as addressing all the issues including the (lack of) customer service https://t.co/D5CG1DY8xM

— Jonny Bolingoli (@jonny_1872) August 24, 2020
Nail on head. https://t.co/00W7GcrLKw

— Ditch (@Ditch_here) August 24, 2020
Castore need to rebuild trust. They've lied and deceived

— MisterStrange (@MisterEStrange) August 24, 2020
Still waiting to receive my pre-ordered home top. Sent various emails with no response bar the acknowledgment email. I've spoke to @RangersFCSLO who responded instantly but still no solution or sign of my top. Call it for what it is, a complete shambles.

— Iain Pelosi (@Pelosi88) August 24, 2020
Brilliant statement! The whole situation has a feel of de ja vu, with supporters being made a mug out of, like recent years. This is unacceptable moving forward & has to be addressed asap.

— Rangers Daft 🍊 (@RangersDaft55) August 24, 2020
Let us know what you think!