Rangers: Fans react to info on proposed Nathan Patterson sale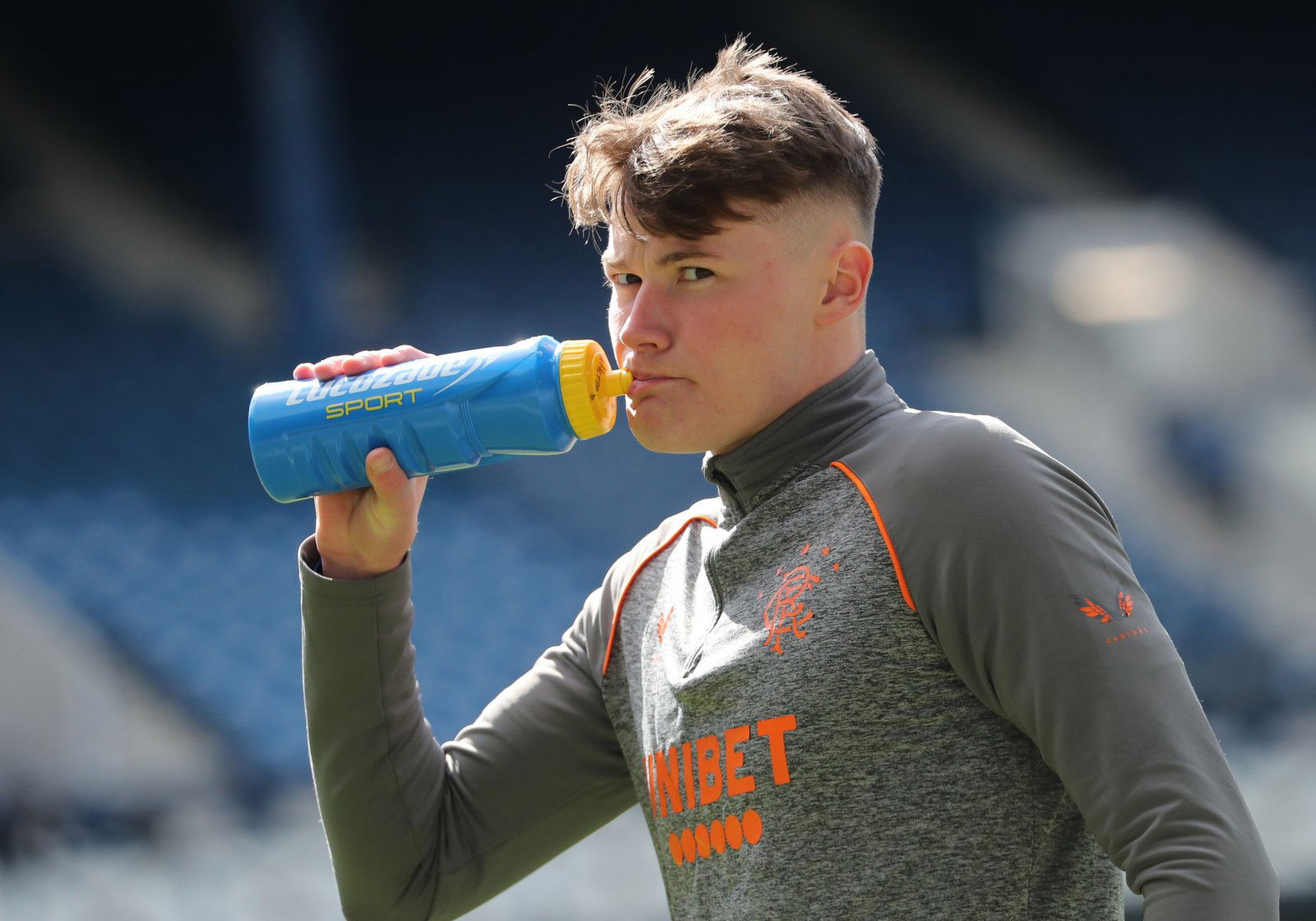 Official Rangers media partner Heart & Hand have revealed some the details involved in the proposed sale of Nathan Patterson to Everton.
It emerged on Sunday evening that the English Premier League club were closing in on a deal for the Gers' right back.
Everton had made two unsuccessful attempts to land Patterson in the 2021 summer transfer window, but Rangers' insistence on a sell-on clause had apparently been a 'stumbling block' in negotiations.
However, according to a new claim from Heart & Hand, the Toffees have now agreed to that provision.
The Merseyside club will pay £12m for the Scotland international, most of it up front, and the fee could rise to £16m if add-ons are triggered.
Patterson has only made two starts in the Premiership this season, but his sale could become the most lucrative in Rangers' history, surpassing the £12.15m they fetched from current Ibrox manager Giovanni van Bronckhorst's move to Arsenal in 2001.
Here's what these Rangers fans made of the information from Heart & Hand regarding the 20-year-old's proposed exit.
These Rangers fans applaud Patterson business
"Will be sad to see Paterson go, but this is money that can kickstart Gio's era and our player trading model without upset the first 11. Paterson will also be set for life, no brainer for all parties."
Credit: @tagsbo
"good deal for both parties, would have liked to see him develop here but too much to knock back for a substitute"
Credit: @parkovanbasten
"As most are saying, great business for a player who has only started a handful of games. Perhaps he could have played a bigger part in years to come, but wasn't fair on him being stuck on the bench. Hope some money gets put back into the team, right wing and centre half please."
Credit: @Lawrence0Hunter
"Good move for everyone. Great money for us for a benchwarmer, and he'll find it far easier to get a game at Everton instead of trying to dislodge Tav. The very best of luck to him. Once a Ranger etc"
Credit: @R1130_
"Some bit of business for us btw"
Credit: @RyanLawless93
"That's unreal business for a guy who has barely played any first team football"
Credit: @Fahdy824
In other news, lots of Gers fans erupted over this transfer news