Rangers: Fans react to Flag Day rearrangement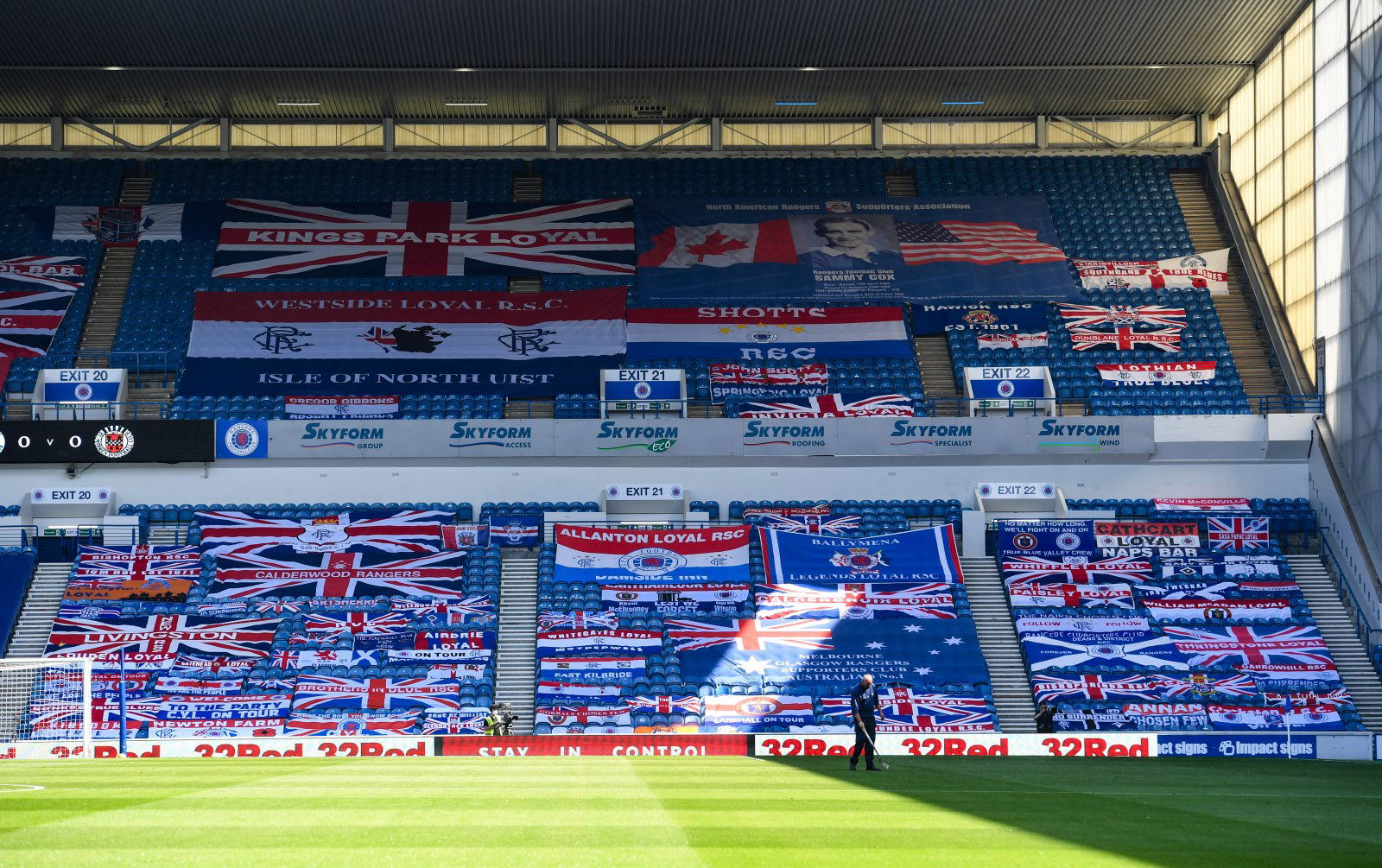 Rangers have announced that 'Flag Day' has been moved to 18th September, so that more of the club's supporters can be in attendance at Ibrox. 
The Gers clinched the Scottish league title in style last term, as they finished a whopping 25 points clear of arch rivals Celtic, much to the delight of the Ibrox faithful.
Of course, the only downside was that none of those fans who have waited a decade for success were able to truly soak in their glorious campaign in person, prompting this decision from the club.
The official statement details that after dialogue with Police Scotland and the Glasgow City Council Safety Advisory Group, Rangers have written to the SPFL to inform them they will now be unfurling their league winners flag in mid-September.
Motherwell will be the visitors to Ibrox on that day, and the Gers hierarchy say they are "pleased that all our season ticket holders will be given the opportunity to witness this occasion as we expect Ibrox to be filled to capacity."
Plenty of Rangers supporters took to social media to issue their delight at this recent update from the club on the unfurling of the league winners flag.
Take a look at the best of the reaction from Twitter below, where fans hailed the 'great news'….
"Sensible decision from all concerned."
"Absolute Bravo Mr Rangers. This, whilst unusual, is a brilliant move. Of course I want to be there, but no ST holder should miss out. This is putting the fans first. Very well done."
"Makes sense to do it when full capacity is allowed. Good decision."
"This is great news! Well done to everyone involved!"
"This years league will be wrapped by then."
"Fantastic news. What a day that'll be, every emotion possible."
"Absolutely brilliant Rangers, the fairest thing to do."
"Outstanding decision from the club."
"Thank you for making the right decision. Great news."