Rangers: Fans rage at Angela Haggerty comments
Glasgow Rangers are livid at journalist Angela Haggerty after she shared her opinion on the Gers boycotting social media to continue their fight against racism.
The Gers have decided to boycott all of their social media platforms for seven days as they try to combat racism (via Sky Sports). This comes after Glen Kamara accused Ondrej Kudela of racial abuse during the match between Rangers and Slavia Prague at Ibrox last month – Kudela has been provisionally banned for one game as UEFA continue to look into the allegations (via espn.com).
The reason for the boycott is to try and bring an end to racism in the sport, especially on social media platforms. Haggerty, however, has used it as an opportunity to score points, saying that while it is good Rangers are taking action, racism would actually decline on social media if the Gers fans themselves also boycotted.
Do you back Rangers' social media boycott?
Yes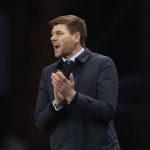 No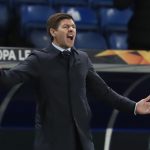 The comments, which were shared on Haggerty's Twitter account, did not go down well at all with the Gers supporters. They took to the social media platform to share their thoughts.
Let's see what the fans had to say about the comments from Haggerty below
"A quite unbelievable take, once again anyone who should happen to read this – do better than the below, take a moment to educate yourself and look at the progressive steps being taken, the accountability on display and reflect on whether this is reciprocated by your own club."
Credit: @whoisalasdair
"She's that one person in school, that no matter the situation, she makes it about herself. Talking about racist abuse to our black players, and you bring up that you're Catholic. Weird, but ok."
Credit: @LiamL72_
"Anybody who adds a "but" to the stand against racism, is part of the problem."
Credit: @BatuMack
"Always about them I don't know how they manage it."
Credit: @NLBear
"There is simply no excuse for this. No one denies or support sectarianism but in trying to demonise Rangers fans – once again – she is hijacking a very serious and specific point."
Credit: @RTVWOW
"Really sums up the problem in Scotland, that a club standing against Racism be twisted into whataboutery. With idiots like this having the platform that they do, we've no chance"
Credit: @TheGallantFew1