Rangers: James Tavernier discusses British Super League
Glasgow Rangers captain James Tavernier has refused to criticise the idea of the Gers joining a British Super League in the future.
Tavernier discusses BSL
Earlier this week, the European Super League fell apart within 48 hours of its creation (The Guardian). However, the prospect of the venture saw the re-emergence of suggestions of a British Super League involving Rangers and Celtic (The Sun via football365.com).
Speaking ahead of the 55-time champions' clash with St Johnstone in the Scottish Cup, Tavernier said (via The Scotsman):
"As long as Rangers Football Club is always going to be competitive in trophies, that's what we want to do.

"It's one of those things where it's a lot higher than the players. You saw that with the European Super League, it comes from a lot higher up in the clubs. If it happens, it happens. If it doesn't, it doesn't. I think it's way above my pay grade!"
Difficult
Talks of the Old Firm duo joining the English footballing pyramid have been around for years – quite frankly, it seems to be a pipe dream. However, if it were to materialise, £7.2m-valued Tavernier (Transfermarkt) may well be disappointed, as winning trophies would become an awful lot harder.
Would you want Rangers to join a British Super League?
Yes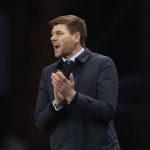 No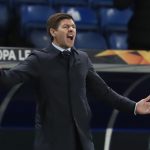 With no disrespect to the Gers, they are currently playing in a league where they only have one real competitor for titles in Celtic. In a British Super League, the level of competition would increase significantly, and the Gers would no longer be able to overpower their opponents financially.
There are plenty of reasons why the Gers would be interested in such a project, but adding to their trophy cabinet would not be one of them.
In other news, this ace previously compared to Lionel Messi would be eager to move to Rangers.