Glasgow Rangers: Fans react to plans by Hearts and Partick Thistle to take SPFL to court
Glasgow Rangers will continue to watch on as Hearts and Partick Thistle take over the mantle of holding the SPFL to account.
Those two clubs will soon take the governing body to court over the decision to relegate them – Hearts were demoted to the Championship whilst Partick will play in League One. The two clubs are arguing that, as the campaign was not finished on the pitch and that both were still in with a chance of survival, they should not be relegated. They are looking to either stay in their respective divisions or receive compensation.
According to The Scotsman, though, the SPFL will maintain that, as 80% of the clubs in the top four divisions voted to end the season, the decision should stand.
Do you think Hearts and Partick Thistle will win against the SPFL in a court of law?
Yes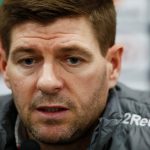 No
This has attracted plenty of attention from these 'Gers supporters, who have had their own problems with the SPFL, and they have taken to Twitter to share their thoughts. You can see some of the best comments from the social media platforms below:
They wouldn't dare

— Rob (@rob_goldie) June 23, 2020
Using a rigged vote as their defence!

Honestly they are the gift that keeps giving if they go down that route. pic.twitter.com/jPPSzXfVqn

— Who Benefits? (@cuibonoconfuto) June 23, 2020
Knock out blow by SPFL..pity about this "controversial ballot in April, in which Dundee were allowed to alter their original 'no' vote to 'yes' and cast the decisive strike".😂😂😂

— BBC Scotland Slayer (@Naefearrfc) June 23, 2020
Let's face it.. It's their ONLY defence!

— Angeblue (@AngeBlue55) June 23, 2020
Rousing speech incoming

— me (@zooropa777) June 23, 2020
80% I thought it was every club?

— DC (@davidc51) June 23, 2020
'Gers fans, what do you make of this development? Let us know what you think by commenting below!