AC Milan: Many fans are furious about the idea of Stefano Pioli being their manager
If it was thought that AC Milan's announcement regarding the sacking of Marco Giampaolo would please the fans, that was a mistake.
Were AC Milan right to sack Marco Giampaolo?
Yes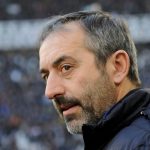 No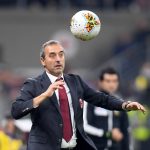 Many of the club's fans had completely dismissed him before he had officially left Milan, but when the announcement came, there were no celebrations to be had:
Official Statement: Marco Giampaolo https://t.co/PpcvyanX5f

— AC Milan (@acmilan) October 8, 2019
In fact, there was hardly any mention of Giampaolo at all in the replies, as fans were too focused on the fact that Stefano Pioli could potentially be the man to replace him.
The 53-year-old has been out of a job since being relieved of his duties at Fiorentina in April 2019, as per Transfermarkt, while he managed Internazionale for less than a year in his previous role before that one.
Despite the efforts of these fans, their fears have become a reality, with Pioli being officially announced as Milan boss less than 24 hours after Giampaolo was dismissed.
A selection of Twitter reaction to the announcement, including posts from furious Milan fans, can be seen below:
#PioliOut #PioliOut #PioliOut #PioliOut #PioliOut #PioliOut pic.twitter.com/xAVcChkSiL

— DavideFM1899 (@DavideFm1899) October 8, 2019
— andrea.spinelli98 (@ASpinelli98) October 8, 2019
— Sith (@Darth_Suso) October 8, 2019
#PioliOut ARSENE WENGER IN ! pic.twitter.com/KFNc8Uh0vs

— ٰ (@BennacerSZN) October 8, 2019
WAKE UP MAN #pioliout

— sara milanista (@Saragnolii) October 8, 2019
If you appoint pioli then you make it clear you hate us. #PioliOut

— Anthony (@Torgrude45) October 8, 2019
┏┓
┃┃╱╲ in this
┃╱╱╲╲ house
╱╱╭╮╲╲ we
▔▏┗┛▕▔ ask for
╱▔▔▔▔▔▔▔▔▔▔╲
#PioliOut
╱╱┏┳┓╭╮┏┳┓ ╲╲
▔▏┗┻┛┃┃┗┻┛▕▔

— AC Milan Baba (@that_Milanista) October 8, 2019
Milan fans, who would you like to see appointed as manager? Join the discussion by commenting below…