West Brom: Slaven Bilic sees 'significant problem'
Slaven Bilic believes that West Bromwich Albion could have a "significant problem" if their match against Newcastle is postponed.
Bilic sees trouble on horizon
Newcastle's match against Aston Villa on Friday was postponed due to a coronavirus outbreak at the Toon's training ground.
West Brom are set to face the Magpies next week, and Bilic is worried if the match does get put back. He said:
"To be fair, I'd like to play that game, not because there's a chance that they'll not be fully fit for that game, but because having a game in hand sounds good – if you're at the top of the table,"

"If you're lacking points, it affects the table and the table affects your mentality, it affects the media, it affects the confidence.

"One game, okay. But if it becomes two games in hand, then the gap is bigger and you're not in the position you want to be, it becomes a significant problem."
Could be an issue
Bilic makes a good point – this could be an issue if it happens regularly throughout the campaign. Especially at the bottom of the table, the last thing you want is to be effectively playing catch up with the teams in and around you in the relegation battle, which is exactly where the Baggies find themselves after they were hammered 5-1 at home by Crystal Palace.
Do you think the game vs Newcastle will be postponed?
Yes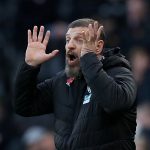 No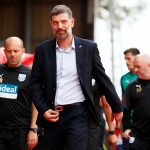 As of yet, there has been no indication or confirmation either way as to whether the game will be postponed but Bilic will be hoping that they will be able to play on the original date as he looks to right the wrongs of the loss to the Eagles.
In other news, West Brom fans want this man recalled.