West Brom: Fans delighted by Barcelona struggles
Some West Bromwich Albion fans are absolutely delighted with the news that Barcelona are in dire financial trouble and thus, could go bust.
You would be forgiven for wondering why the Baggies would have any animosity towards a club that, in all fairness, is competing at a level way above the Midlands outfit. However, the Hawthorns side do have a reason to be annoyed with the Champions League giants. In January 2019, the La Liga side completed the signing of youngster Louie Barry, who has since moved to Aston Villa. According to The Express and Star, though, Barcelona have not yet paid the £235,000 they owe West Brom.
Would you like Barcelona to go bust?
Yes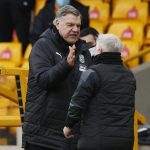 No
The Daily Mail is now reporting that Barca are in dire financial trouble, news which has been met with glee from the Baggies supporters. The update, which was relayed by Twitter account @KieranMaguire, has attracted their attention, and they took to the social media platform to share their thoughts.
Let's see what the fans had to say about the situation of Barcelona below
"Hope they liquidate ngl #wba"
Credit: @BromBreakdown
"Karma. Barcelona refused to pay us compensation (around £300K) after they lured Louie Barry from our youth set-up a year ago, before selling him to Aston Villa for around a million-pound profit! They still haven't paid us, by the way…"
Credit: @WBAReport
"Hope they go bust!"
Credit: @tr0y1291
"WHAT. A. SHAME."
Credit: @Albionista3
"Good. Serves them right for taking players and not paying for them"
Credit: @420_frenchie
"Hope so much this is true"
Credit: @Wayno1979mids
In other news, West Brom want to sign this former Liverpool striker.