Alexis Mac Allister – Profile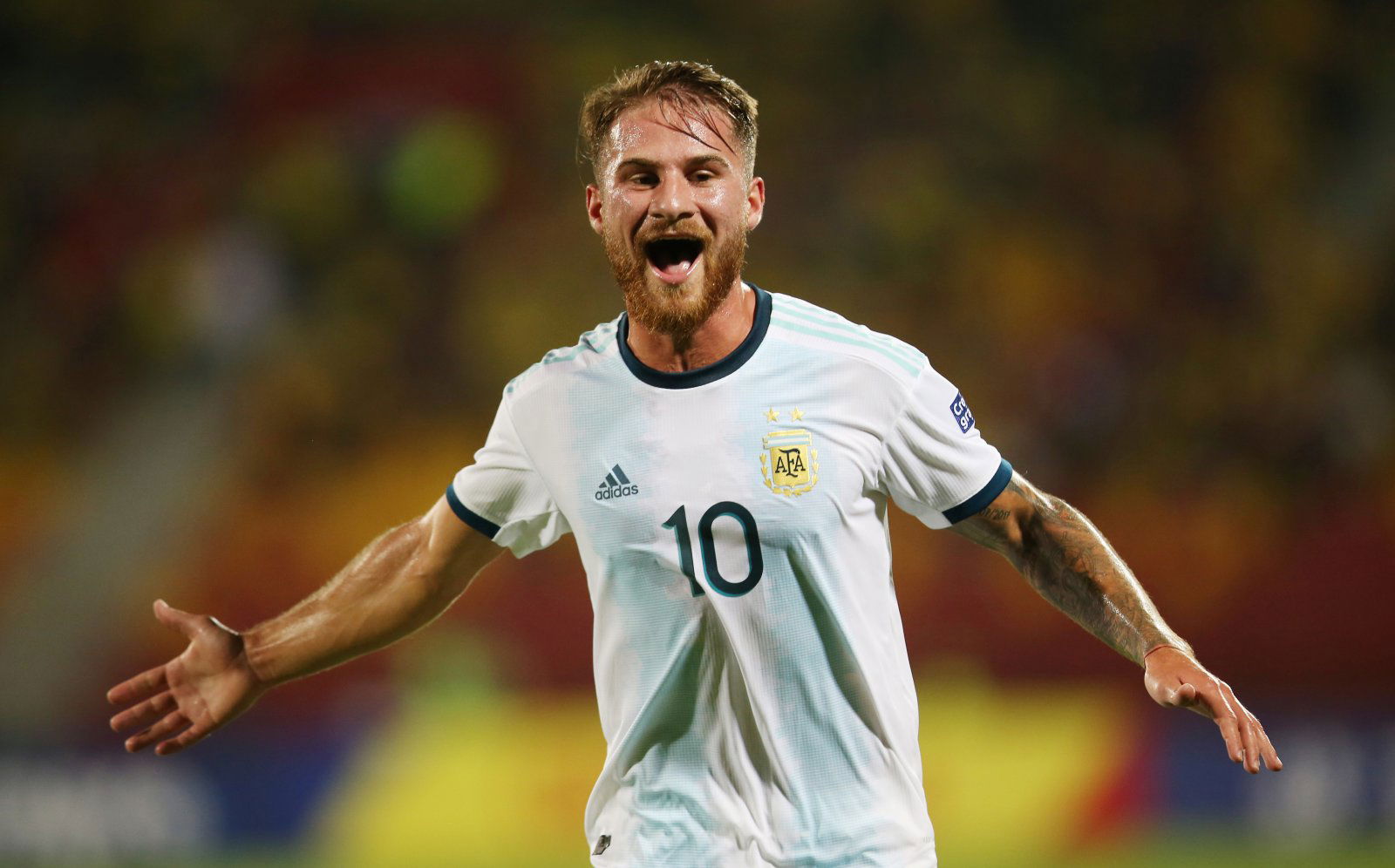 Name: Alexis Mac Allister
Club: Brighton & Hove Albion
Age: 24 December 1998
Position: Attacking midfielder
Alexis Mac Allister – his career so far
Alexis Mac Allister is still very much a fresh signing for Brighton & Hove Albion and he made his grand return from a loan spell in January 2020. But his first footballing steps were made back in his home country of Argentina.
The Mac Allister family is one closely connected to the footballing world as both he and his brothers initially joined Club Social y Deportivo Parque before becoming a part of Argentinos Juniors' academy. In 2015, he played for their U20 squad and then quickly joined the B team, or Argentinos Juniors II, and then moved on to make his professional debut in October 2016.
A year later, he was a fully-fledged senior team member and he managed to tally 79 appearances for the Argentinian squad, scoring 11 goals and assisting further nine in the process as well, already showcasing his talent despite being so young at the time.
But soon after, his big break arrived as Mac Allister joined Brighton from Argentinos Juniors in January 2019 on a four-and-a-half year contract, and would then return back to the Buenos Aires club on loan.
The 2019/20 campaign, however, would present him with another challenge as the young midfielder was loaned once again but this time, it would be to Boca Juniors over in the Superliga and that proved to be the final loan spell before his return to the south coast once again in January 2020.
Mac Allister registered 19 appearances for Boca, rattling the inside of the opposition's net two times and also managing a total of five assists throughout his stay in Argentina.
Upon his big return to Brighton, however, the outside circumstances amid the recent outbreak meant the season was put on hold before he could make any kind of impact in the Premier League, only registering ten minutes of game time for the English outfit so far.
But at 21 years of age and with plenty of experience abroad, Mac Allister looks set to keep developing and forging his path towards stardom.
Transfer latest
There were two huge Brighton news concering the young lad in recent times. Of course, the first one was him landing back in Sussex following the end of his loan spell at Boca Juniors but the other might be even bigger for the Premier League outfit.
Even though this is not really transfer news per se, with the postponement of the Tokyo Olympics, Mac Allister will be available for any Premier League games that might be played throughout the summer and that is surely a big boost for the club.
And at the moment, no transfer rumours are indicating the 21-year-old might be sent out on loan or even sold in the near future. As of right now, he is a Brighton player and it seems like the English outfit will finally have the young gem in their ranks.
Player profile
Mac Allister is a creative no.10 who loves to occupy the area just behind the striker and be that final link that makes sure the ball is successfully transferred into the feet of the strikers inside the box.
What makes him so potent in that role, however, is his impressive passing range and the deadly balls he can deploy all across the final third. He is also quite capable when it comes to set-pieces and has been known to send pinpoint crosses to the incoming teammates and set up goals along the way as well.
Even though he is not a prolific goalscorer just yet, he does have an eye for a goal and can bang in a couple as well as serve them on a silver platter for his teammates.
Mac Allister can boast with 37% accuracy in crosses in 2019/20 and has also sent 1.68 through balls per 90 minutes with 45% accuracy as well. It's also quite interesting to see that he averages 3.23 shots per 90 minutes but still needs to work on hitting the target more often as only 37.7% of all of his attempts actually trouble the opposition's goalkeeper.