Leeds: Fans stunned as corners stat reflects badly on Marcelo Bielsa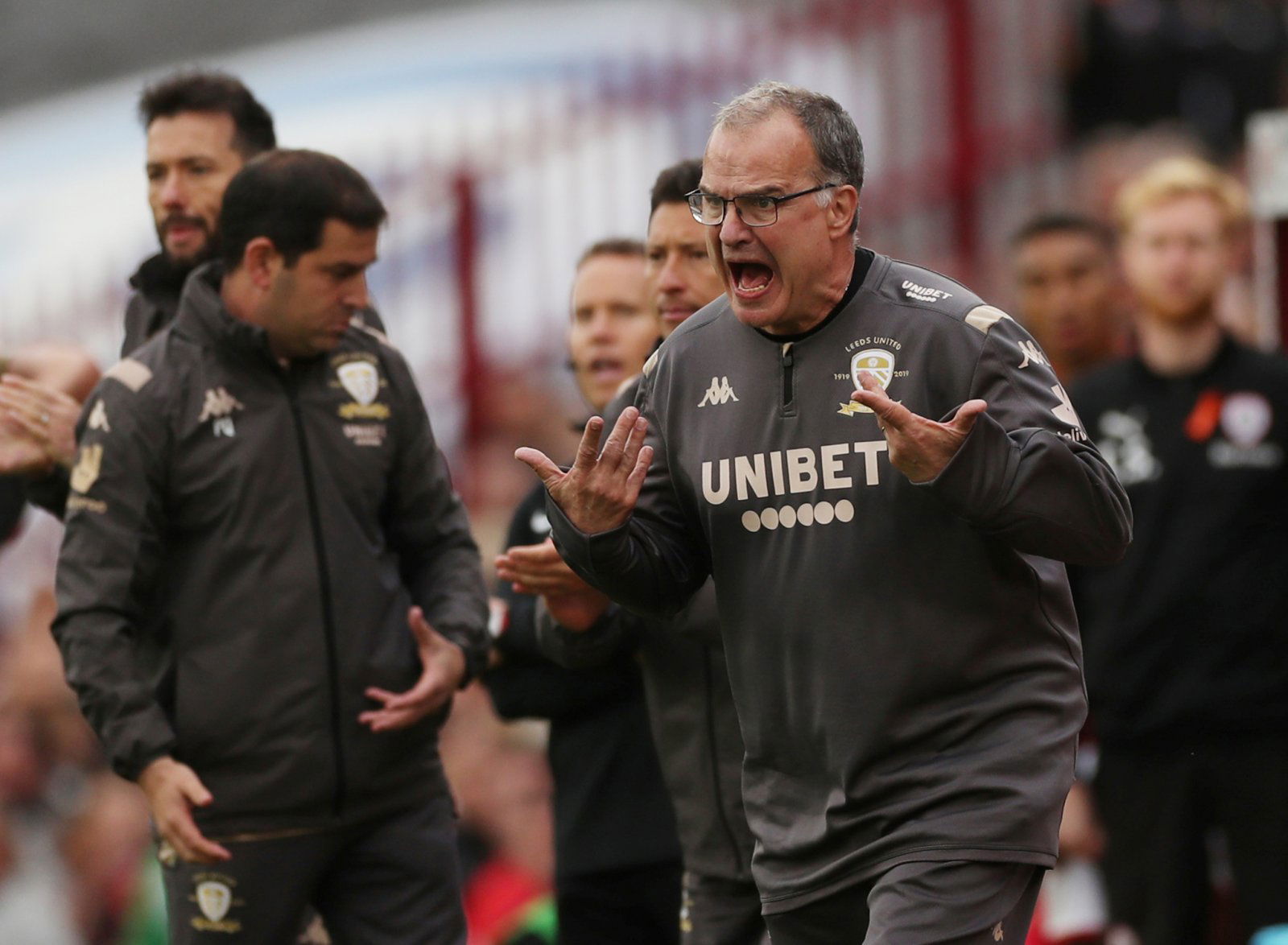 Loads of Leeds fans have been reacting to a shocking statistic which shows just how poor they have been from corners this season, as @From_The_Wing revealed that the Whites have the worst conversion rate in the entire Championship.
Leeds fans know all about their set-piece troubles, with some supporters even joking about the 'wizardry' on display when Virgil van Dijk headed Liverpool in front against Manchester United at the weekend. However, when the stats are laid bare in table form, it really does show just how poor the club have been from what is a genuine chance to score goals.
Championship corner table (for) for 19/20 so far. Quite a high conversion % this season so far (last years average for the league was 3.11%). If anyone working for one of the teams near the bottom of this table needs a hand, feel free to drop me a DM and I'll be happy to help. pic.twitter.com/NbuSiElAga

— Stuart Reid (@From_The_Wing) January 21, 2020
Indeed, the top of the table sees the likes of Charlton, Birmingham, Swansea and five other teams scoring from more than 1 in every 20 corners with conversion rates of over 5%. Marcelo Bielsa's side however have scored just three times from 211 corners this term, which is a meagre 1.42%.
To make matters worse, their total of 211 corners is by far the highest in the league thanks to the way they dominate possession and create chances, shining even more light on a huge hole in Bielsa's coaching theory – for all his brilliance, he is clearly not devoting enough time to set-piece coaching.
Take a look at some of the best Twitter reactions down below…
Corners are pointless for Leeds. What do we actually practice ? Last game we even stood arguing over whether to pass it 2ft or not, 1 nill down with minutes left. Other teams expect to score, we would be shocked if we did.

— richard mc (@k777rmcn) January 21, 2020
So it's just a waste of time for us getting up that end of the pitch? Save our energy – just centre circle and back boys. 💁‍♀️#LUFC

— Chris (@Chris_CD2010) January 21, 2020
Embarrassing, goals and points opportunities missed

— Richard Lang (@richardlang05) January 21, 2020
@NathanVause @tomcapel_ 3 goals from 211 corners, diabolical

— Nick Gill (@nickgill13) January 21, 2020
Absolutely stunning.
Also would be interested to see converse.
Concedes from defending corners
Expect will be equally jaw-dropping.

— Richard Allen (@r_allen5) January 21, 2020
Jesus that is awful and dominating so much getting so many these should be a weapon with us having so many.

— jayjay82 (@jwh1982) January 21, 2020
Another fantastic stat! Missing Jansson?

— Graham Burn (@Graham0411) January 21, 2020
Leeds fans, how can you fix your corner woes? Join the discussion in the comments below…