Everton: Fans don't want Donny van de Beek move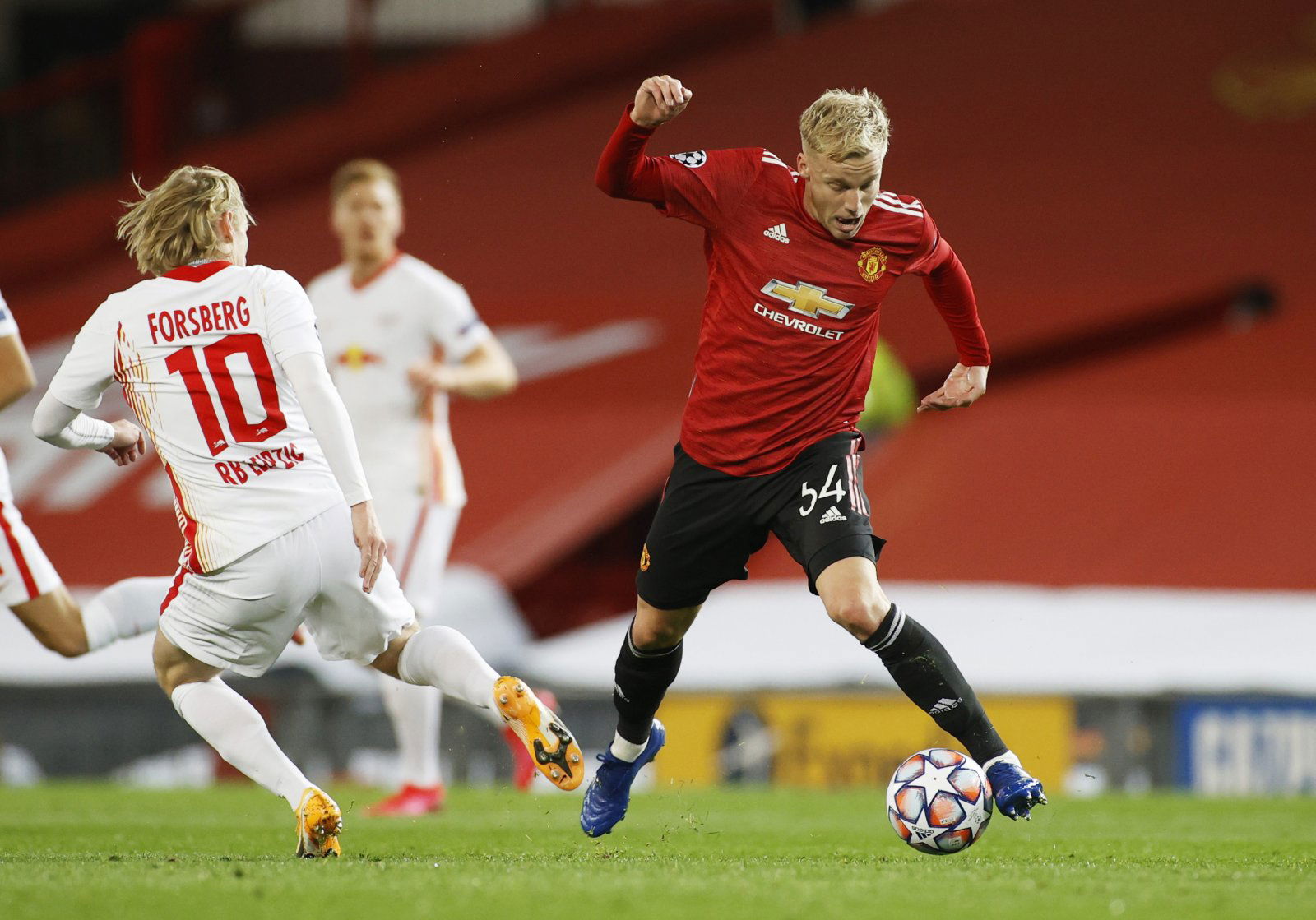 A number of Everton fans have urged their club not to pursue a move for Manchester United midfielder Donny van de Beek. 
The player's agent said that he held talks with Farhad Moshiri and Marcel Brands over a potential deal with the Toffees late in the transfer window, only for the Red Devils to intervene.
Cristiano Ronaldo's arrival at Old Trafford was regarded as 'bad news' for the Dutchman, further limiting his starting prospects under Ole Gunnar Solskjaer.
Van de Beek made a six-minute substitute appearance against Newcastle United on Saturday, his first game-time of the new campaign.
Everton and Van de Beek – a good fit?
Two pundits have recently talked up Everton as an ideal destination for the out-of-favour 24-year-old, who started just four Premier League games last term.
Alex McLeish has urged him to make the 'drop down' from the title-chasing Manchester United to European hopefuls Everton, while Noel Whelan said that it would be 'probably' be the best move for the Dutchman's career.
Fan feed The Toffee Blues asked supporters whether they would like to see the club revisit their interest in January, and here's how they responded.
These fans far from keen on Van de Beek
Many Everton supporters are unconvinced by Van de Beek, with some making comparisons with his Dutch compatriot Davy Klaassen, another former Ajax player who failed to make an impact in England after his unsuccessful stint at Goodison Park.
"Why, if James is still here? We've done this before, with Klaassen, Rooney and every other available number 10."
Credit: @_PaulMoorcroft
"What does he really offer us compared with what we have already?"
Credit: @brundellfilimou
"We need to stop taking flops off the teams above us"
Credit: @GrahamDavies4
"Absolutely not"
Credit: @DeborahMitchin1
"No way, Davy Klaassen mk2"
Credit: @wigantoffee
"Another Klaassen methinks"
Credit: @richardwye
In other news, many Everton fans flocked to this footage of a reported transfer target.