Everton: Fans react as Farhad Moshiri set to increase stake in club
Many Everton fans have been reacting to the news from the Liverpool Echo that Farhad Moshiri is set to increase his current stake in the Goodison Park faithful.
As per the news outlet, Moshiri could take his shareholding in the Merseyside club to over 90% after a proposal from the board of directors at the Toffees.
Should Moshiri be the major shareholder at Everton?
Yes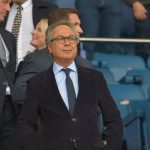 No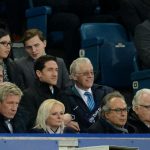 He currently owns 77.2% of the Blues but could take his stake to 93.3% with an investment of £250m.
EFC are proposing to create new shares, and some of that cash would see current loans converted into capital, but a bit of that sum will come into Everton in the form of new money.
The club think that the added money will significantly increase their balance sheet, with the other shareholders, including Bill Kenwright, receiving a letter detailing the proposal in 'due course'.
Moshiri's increased stake may well mean more cash being pumped into Carlo Ancelotti's team, which could be good news for Everton in the future.
Everton fan reaction to Moshiri news
These Toffees reacted to the news on Twitter, with some fairly mixed responses:
I still think he's running the show for Usmanov.
He'll join the charge soon 😳

— Richard Boyes (@81Boyes) December 11, 2020
Don't we think it's time to stop putting downers on the team Carlo and the club. It's obvious and logical to see that the owners are seriously looking to put Everton Football Club back up among the best. Moshiri/Usmanov are 21st century Sir John Moores. Let's get behind them NSNO

— Jeffrey hitchmough (@Jeffreyhitchmo1) December 12, 2020
He must know something we don't hahaha https://t.co/L6r2Zrs2Qr

— Ben Walsh DJ (UK) (@benwalshdjuk) December 12, 2020
Now is the time to have a complete clear out at the club from top to bottom. @elpivoteftbl

— Beans (@Ecclesbean) December 11, 2020
Alright that ini, but can we start winning games? https://t.co/4C6mqRRD0z

— 🅿️ (@99Paulwright) December 11, 2020
He has reorganised scouting at senior and youth level. Coaches is a work in progressive been slow to influence that area

— El Pivote (@elpivoteftbl) December 11, 2020
In other news, find out what has left Blues speculating about Brands and Ancelotti here!