Everton: Fans react to Moise Kean's Instagram activity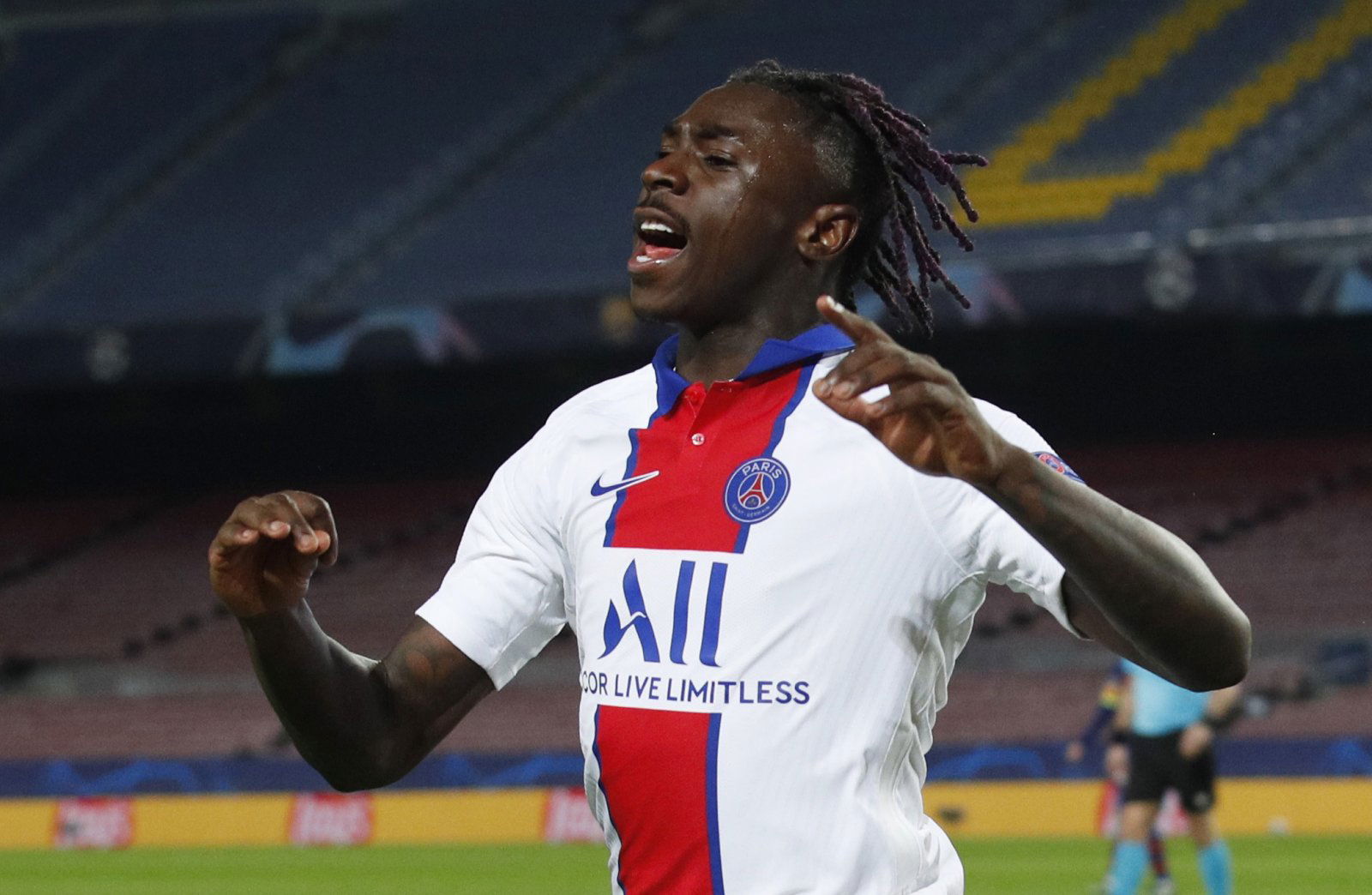 Everton striker Moise Kean appeared to 'like' an Instagram post calling for him to be set 'free'.
The image showed Kean donning the kit of PSG, where he spent the 2020/21 season on loan.
Kean netted 16 goals in all competitions for the French giants, averaging one every 134 minutes and out-scoring £199.8million signing Neymar (via BBC Sport).
What's the latest on Moise Kean's future?
Transfer journalist Fabrizio Romano tweeted earlier in July that PSG had been working for 'months' to secure another loan deal.
Mauricio Pochettino's side were said to be awaiting a 'final decision' from Everton and new manager Rafael Benitez.
The Blues paid an initial £25.1million to sign Kean from Juventus in 2019, but he only scored two goals in his debut season.
In an away game against Manchester United in December 2019, Kean suffered the ignominy of coming on a substitute only to be taken off again.
Fan feed The Toffee Blues posted a screenshot of Kean's 'like', and here's what supporters made of it.
Everton fans fume at Moise Kean
"So unprofessional, we shouldn't stand for it"
Credit: @bobadilla
"Fine 2 weeks wages and be told in no uncertain terms he can go if a club comes in with the required asking price until then he is a Everton player and should knuckle down and get on with it"
Credit: @Bartholomew53
"Could barely trap a ball for us, but yeah free Kean"
Credit: @efchutchy
"Stinking attitude, until a club stumps up the cash, he is contracted to Everton, he should knuckle down and get off social media for a start"
Credit: @mooro50
"Massively unprofessional and disrespectful"
Credit: @efcjipster
"So he wants to play it that way. Train with the u23 and sit on the bench all season."
Credit: @GGenaral5
In other news, fans were left fuming over this transfer update.