Everton: Fans react to Lucas Digne omission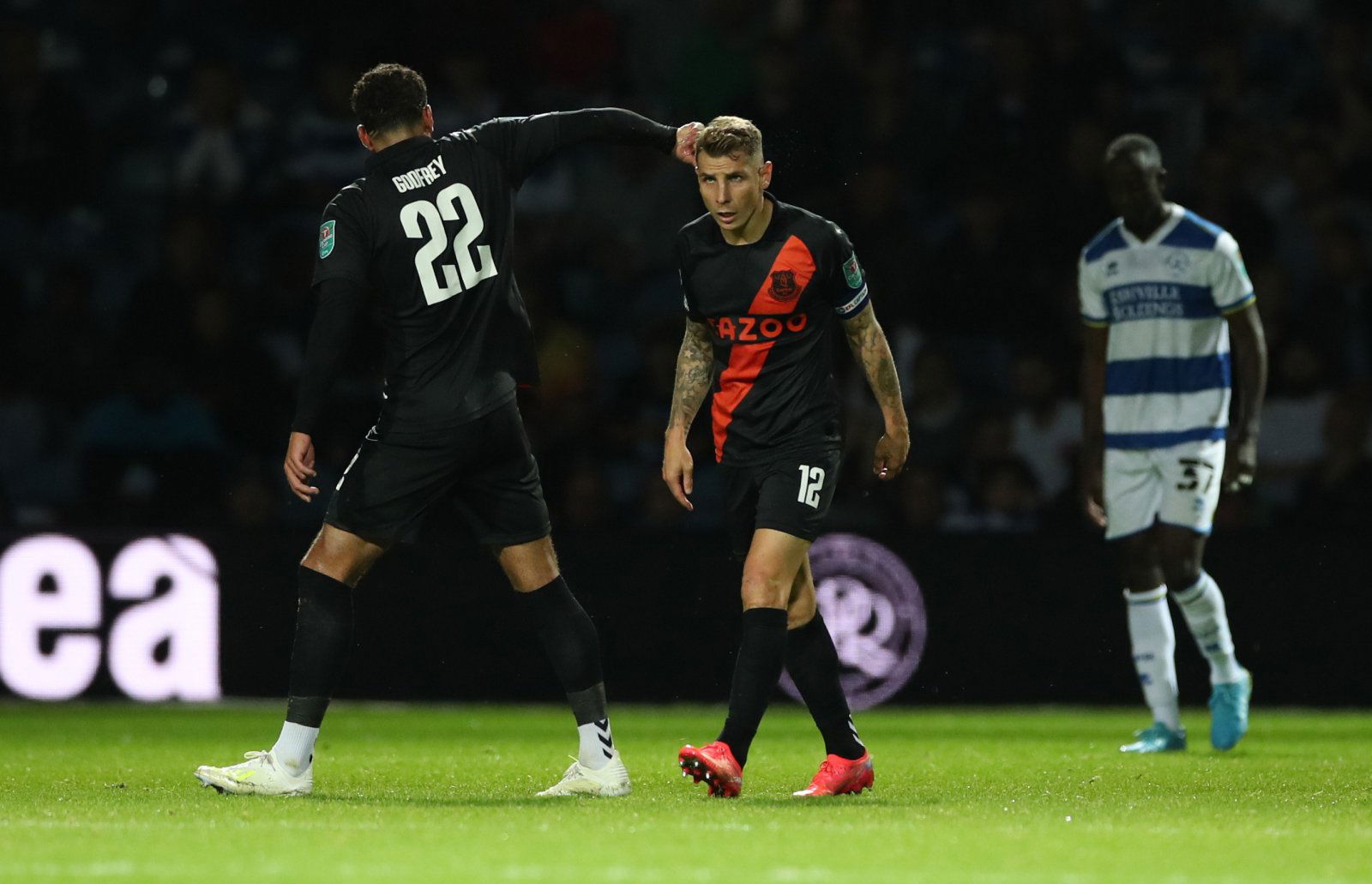 There was no sign of Lucas Digne in the Everton squad for Monday night's Premier League clash with Arsenal. 
The French defender had started all but one Premier League game prior to the Gunners' visit to Goodison Park, but even though he wasn't injured, Rafael Benitez made the 'significant decision', in the words of The Athletic's Greg O'Keeffe, to leave him out entirely.
What's going on at Everton?
Everton finally ended an eight-game winless run stretching back to September courtesy of Demarai Gray's stoppage-time effort, but before the match, a report from The Athletic revealed discontent within the Toffees' camp.
Some players apparently feel constrained by Benitez's style of play, and one 'key figure' even described it as 'ugly football'.
Digne had seemed happy
Digne signed a contract extension as recently as February, committing to the club until 2025.
The 28-year-old's estimated transfer value now stands at £31.5m, according to Transfermarkt.
Could it be form-related?
The Frenchman's form has tailed off this season, as shown by the drop in his average WhoScored rating from 7.08 to 6.8/10. His expected assists per 90 have also slipped from 0.2 to 0.13 (via Understat).
Fan feed The Toffee Blues relayed news of Benitez's call, and here's what supporters made of it, with some fearing a repeat of how James Rodriguez abruptly left Goodison Park earlier this year after being frozen out by the Spaniard.
These Everton fans express Digne fears
"He's consolidated power and first chance he gets he takes retribution on a player…this is going to end very badly…"
Credit: @peterabbit68
"Pushing all the good players out, James, Digne, be DCL and Richarlison next."
Credit: @JoeBazooooka
"Benched yes I'd understand more so but fully dropped from the squad…"
Credit: @tutes24
"If he goes it will be a massive miss and a surprise that a lot of fans won't miss him till he's gone."
Credit: @SheepFlavour
"We are getting the full Benitez experience. Consolidating his power and pushing quality players he doesn't like out"
Credit: @MarcC856
"James part 2"
Credit: @pombomalvado
In other news, many Everton fans have reacted to the club's post-Brands plan