Exclusive: Pundit claims Aguero would do well at Everton
In an exclusive interview with Transfer Tavern, Steve Howey, who made 278 appearances during his career, has claimed that Sergio Aguero would do well at Everton under Carlo Ancelotti.
Aguero is set to leave Manchester City after their Champions League final against Chelsea and he has reportedly already held talks with Barcelona over a potential move this summer.
Who should Aguero join?
Everton!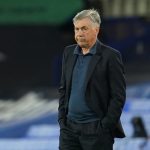 Barcelona!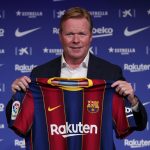 City's all-time top scorer has also been linked with a move to Goodison Park this summer as the 32-year old may feel he still has plenty to offer in the Premier League, despite Pep Guardiola seeing him as surplus to requirements.
Speaking on how Aguero is still good enough to play in the Premier League and why a team like Everton would be good for Aguero, Howey exclusively told The Transfer Tavern:
"He's a goal machine because you give him a chance and he'll score. I don't think he's past it, but obviously, Pep is looking for something else.
"Somebody like Everton would be good for him. So I think given the right kind of contract and if he wants the move, then a deal can definitely be done."
Aguero showed everyone what he is still capable of with his goal two weeks ago against Crystal Palace, but he was left rather red-faced when his panenka penalty was saved by Edouard Mendy last weekend.
Man City's final league game of the season is set to have fans inside the Etihad which will allow them to give Aguero a send-off after lifting the Premier League trophy.