Everton: Fans rage over James Rodriguez transfer update
Some Everton fans have been left raging as a transfer update emerged on James Rodriguez.
Writing in his latest piece for The Liverpool Echo, Phil Kirkbride has now said that the Goodison Park faithful are still be exploring their options with regards to finding a potential taker for the former Real Madrid star.
Should Everton have kept Rodriguez?
Yes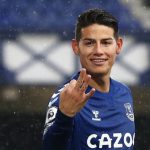 No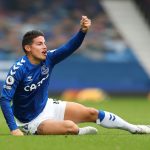 The transfer window is still open in Russia, Turkey and Portugal, and so while the English window is now shut, there is still a possibility that Rodriguez could be moved on.
Of course, with the inability to be able to find a suitable replacement, it would not be a wise idea for the Merseyside club to offload the Colombia international, and so it is not a surprise to see a few Toffees supporters raging at the proposal.
Everton fans on Rodriguez transfer update
These Blues raged as the transfer update was shared on Twitter, with one EFC fan even going as far as to claim that it was 'hideous':
"Too late to let him go. We are short in depth already we need him."
"Nothing to gain from freezing him out. Only thing to do now, is encourage him to fight for his place, treat him like a valued asset, but nothing more, and get the most out of him we can. He'll be useful! He can also spearhead our global expansion strategy if we have any sense!"
"Hideous"
"The club would be idiotic to get rid of him while we can't get a replacement in. But then again, the club is run by idiots"
"This is just stupid, when we can't get a replacement. highly doubt he'll join any of those leagues anyway."
"Wages aside why isn't this being looked into for everyone else we need to get shut of? Those need to be gone more than him"