Manchester City: Fans livid over Phil Foden injury update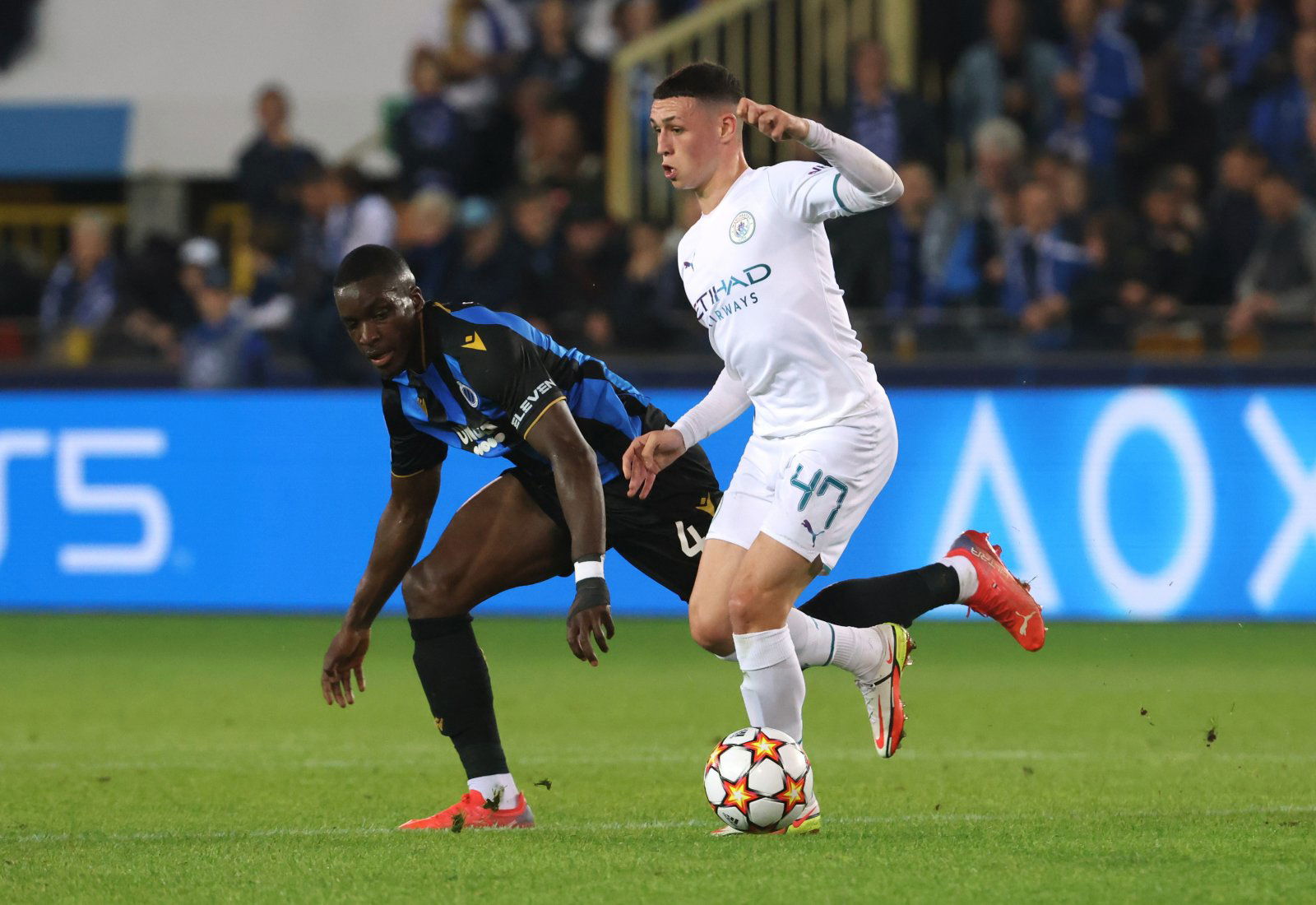 Flocking to Twitter, many Manchester City supporters have been left worried following an injury update on midfield star Phil Foden ahead of their weekend clash with Wolves.
Pep Guardiola's side ended their Champions League Group A campaign top of the pile, albeit closing the curtain with an underwhelming 2-1 defeat away to RB Leipzig, but the biggest cause for concern was arguably Foden and defender Nathan Ake's withdrawals.
Ake was taken off a few minutes from full time with back problems while Guardiola replaced Foden at half time in a safety move following issues with his ankle (The Mail).
The 21-year-old, a majorly key player for the Sky Blues last season, only just returned from the same injury last week and The Daily Mail have now provided an update.
As per their information, despite Guardiola saying he withdrew Foden as a precaution, City are 'left sweating over the fitness of Foden' amid his 'latest setback'.
City fans livid…
City's boss is due to provide an update on both men during his Friday lunch time press conference and but it's safe to say Sky Blues are concerned about Foden's condition.
The England starlet, picking up a nomination for the 2021 senior men's Ballon d'Or, was a revelation under Guardiola and for City over last campaign – playing a major role in their run to the 2021 Champions League final.
As Guardiola's has had to cope with player 'emergencies' recently, the last thing fans want is yet more time on the sidelines for their fan favourite.
Here's how Citizens reacted to the Mail's claim down below:
"Returned too early probably, really should stop rushing him back like this"
Credit: @jdp433
"Kompany, Aguero and now Foden. All world class players being ruined by Manchester City because they pick up an injury and this club is too impatient to let them fully recover. They re-aggravate it again and again until it becomes permanent."
Credit: @mcfcleo_
"The coach must take the blame. Still can't understand why he started all those players when we have already topped the group. Why didn't he play the kids?"
Credit: @Muhd_Shafie02
"Oh come on man"
Credit: @Dvdsm3
"Absolutely livid ngl"
Credit: @BernardoTouch
"I'm done"
Credit: @lg_h99
"NOOOOOOOO"
Credit: @izmcfc
"oh you have to be kidding me"
Credit: @EklavyaChawla16
In other news: 'Oh my days', 'I love this club'…Man City fans buzzing over 'best news' out of Eastlands, find out more here.