Manchester City: Fans react to Angelino's comments
Fans of Manchester City have been reacting to a post on Twitter, which relayed recent comments made by former City left-back, Angelino.
Angelino joined Manchester City's youth setup back in 2013 and went on to make just 15 appearances for the first team over two spells with the club, before joining Leipzig in an €18 million (£16 million) deal earlier this season.
And, speaking in an interview with Sky Sports, the RB Leipzig defender discussed the differences between his former manager, Pep Guardiola, and his current boss, Julian Nagelsmann, with the 24-year-old claiming that "one gave me confidence and played me, the other didn't".
The £31.5 million-rated Spaniard's comments followed on from his previous remarks about his frustrations at City, in which the left-back claimed Guardiola "killed" him, before suggesting that he was "judged on two games in pre-season".
However, after City Xtra relayed Angelino's comments on Twitter, fans of Manchester City flocked to have their say on the matter, with many stating their belief that the reason the left-back was not played more often by Guardiola was down to the simple fact he was not good enough.
Was Angelino treated unfairly by Guardiola?
Yes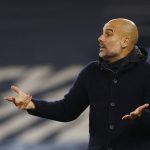 No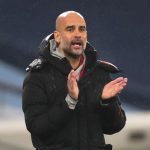 So, what exactly did these Manchester City fans have to say in reaction to Angelino's comments?
"His attitude stinks."
"I wonder why. Pretty clear to see that Angelino thinks that he's the next Roberto Carlos and obviously has more attitude than talent, bang average (at best)."
"Starting to realise this guy had more attitude than talent. Exactly the type of player Pep hates."
"The difference between Angelino in the Bundesliga and Premier League is night and day. Whenever he played he was dreadful."
"This guy needs to get over the fact that he wasn't up to standard and move on. He was a joke at left-back when he did get game time."
"He wasn't good enough. Simple."
"I honestly don't care anymore he didn't bring anything to our team."
"Guy has such a big ego for someone who stunk with us."
"This guy still crying? lol."
"Man's obsessed."
"Does he ever shut up?"
In other news: some Man City fans also flocked to this Romano claim, find out more here!