Manchester City: Sky Blues buzz as journalist reveals wins needed to secure Premier League title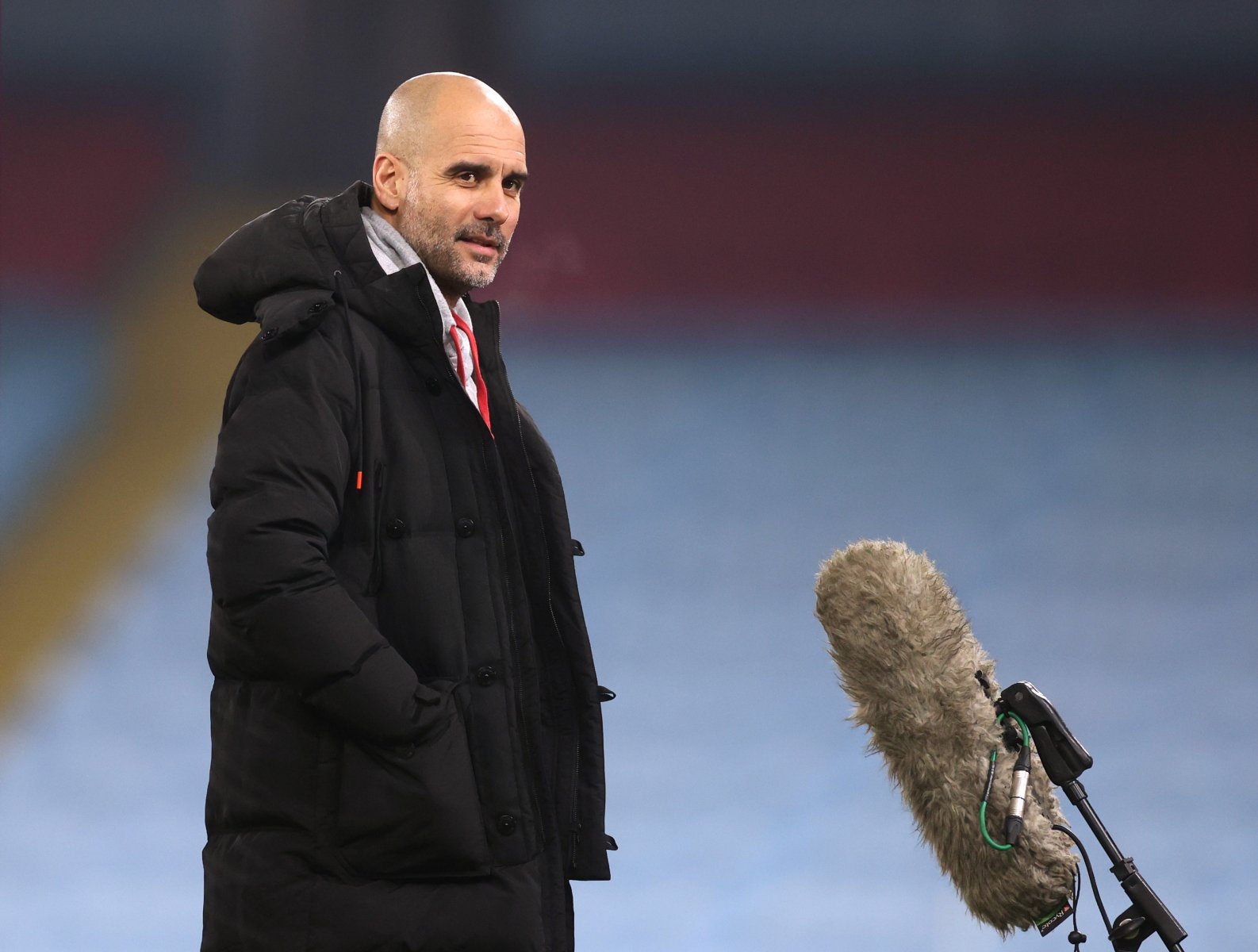 According to a claim by journalist and Man City commentator Mike Minay, via City Xtra, the Sky Blues only need six wins from their last 11 league fixtures to secure a fifth Premier League title – prompting many City supporters to buzz as their brilliant run of form could soon pay dividends.
Indeed, Pep Guardiola's men have won a head-turning 21 matches consecutively in all competitions – and the last time City lost an encounter was way back in November during a 2-0 defeat to Tottenham Hotspur.
City also haven't dropped points in the Premier League since a 1-1 draw at home to West Bromwich Albion in mid-December – with the Sky Blues' excellent run of form setting them apart from the pack and 14 points clear at the top of the table.
The Manchester Derby awaits for City this weekend, and journalist Minay has dropped a claim ahead of the all-important clash at the Etihad Stadium.
He says that Guardiola's side need just six more victories from their remaining 11, prompting plenty of Sky Blues to buzz about the thought of lifting their third title in four years.
Find all of their best verdicts down below.
Man City fans buzz as Premier League wins claim emerges
"this is insane, i fully believed we'd not get top 4 after the spurs defeat"
Credit: @ManCitehzen
"Sealed signed and delivered"
Credit: @Emmanue14991500
"This is crazy"
Credit: @anathalab
"it's coming home"
Credit: @akiinamax
"Here we goooooo"
Credit: @t_ireni
"It's over"
Credit: @Head_91
"It's coming homeeeeeeeeeeeee"
Credit: @Jimbojunior3
In other news: Man City fans flocked to this new transfer link, find out more here.