Arsenal
Arsenal fans on Twitter have had enough with Ozil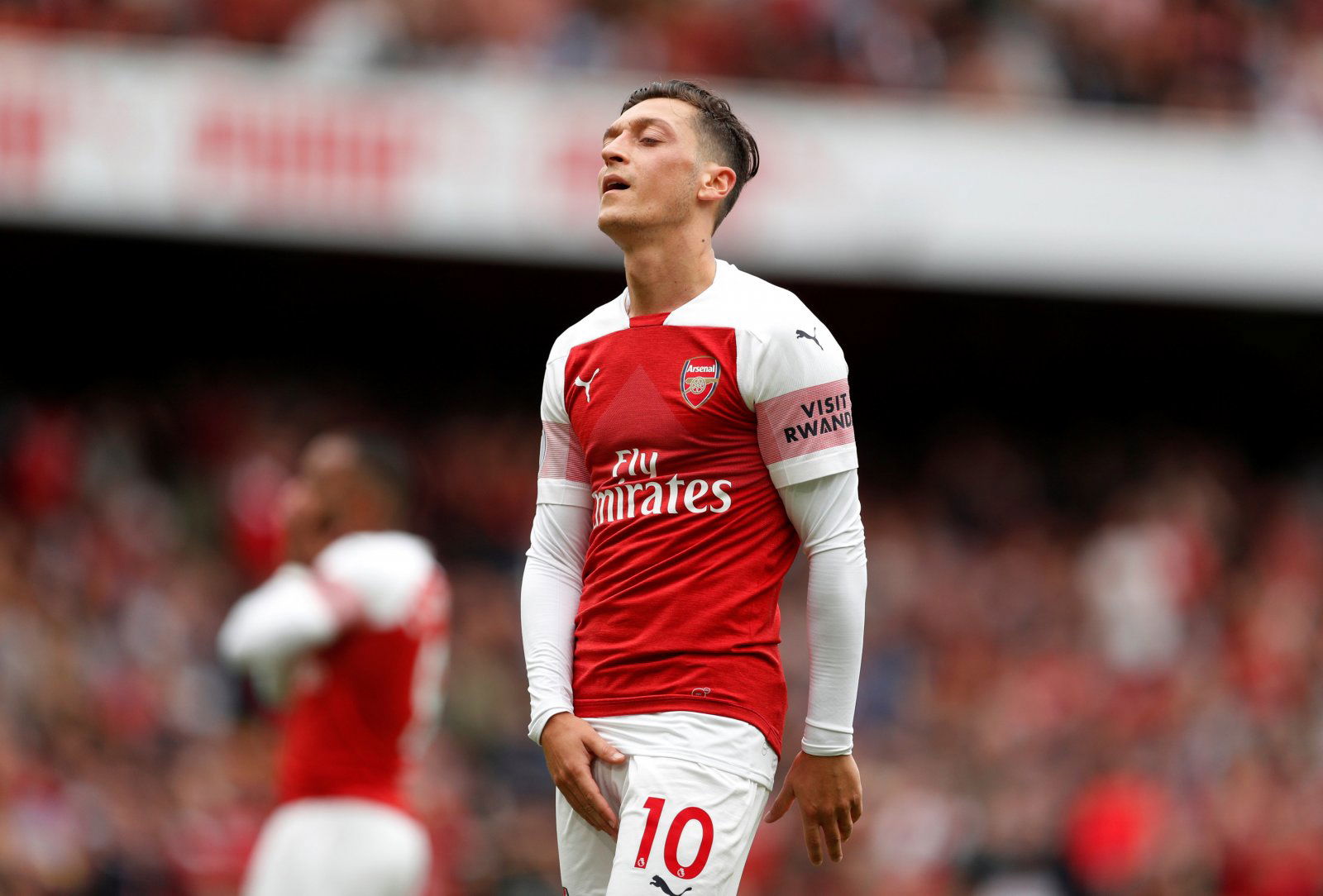 Mesut Ozil isn't doing a lot to convince the Arsenal fans that support him every week that he cares about the club. The German missed last weekend's game with West Ham due to illness and it seems the fans aren't buying it as he's missed a lot of games through illness for an athlete who's supposedly at peak physical fitness.
Mesut Özil back in Arsenal training…

via @Stuart_PhotoAFC pic.twitter.com/9VnZCvGyaG

— AFTV (@AFTVMedia) August 29, 2018
Ozil has a tendency to go missing in big games and after he failed to make an impact against either Manchester City or Chelsea, the fact that he missed out on the clash with The Hammers hasn't gone down well with the supporters. It's no secret that Ozil is one of the highest paid players in the Premier League and unless he starts pulling his weight and dragging the club through games then he'll continue to take stick.
There are at least a dozen players who have a much bigger impact on games than Ozil does and the Gunners will all be well aware of this as continue to watch as their 29-year-old playmaker continues to look devoid of motivation and passion for football and with Arsenal. After having a long holiday following his World Cup exit with Germany you'd have thought Ozil would come back fresh, however, he only looks lethargic and off the pace so far.
You can read The Gunners' verdict on Ozil here:
Rather play Miki at 10.

— Sam (@BruinsArsenal) August 29, 2018
I want to see him on the bench – If he starts then it sends a wrong message

— _.IamHim._ (@KingH3rc) August 29, 2018
More days off than santa this guy

— craig regan (@craigregan17) August 29, 2018
Needs to step up and prove himself!

— Jack Simmons (@JackSimmons101) August 29, 2018
Until he pulls a sickie again

— kris (@BigBossDawg84) 29 August 2018
Overrated. A player on a sharp decline.

— Pep (@GodGuardiola) August 29, 2018
Oh no…. not sick note

— Datawrite (@datawrite) August 29, 2018
The fans are reaching the end of their tether with Ozil and will want to see him dropped soon.