Everton: Fans split on whether they want to see Jonjoe Kenny stay at Goodison Park amid rumours of departure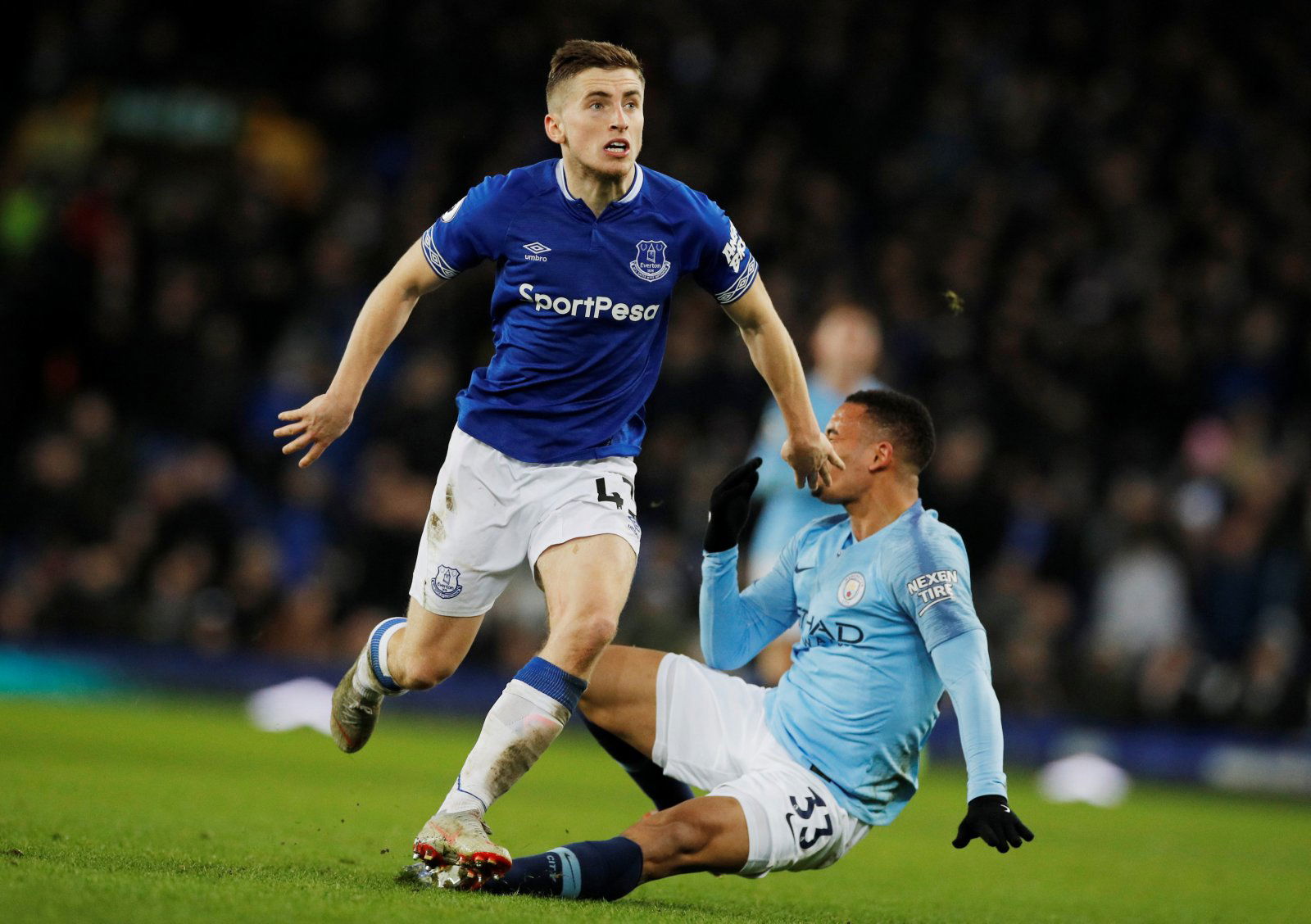 Everton loanee Jonjoe Kenny's loan move to Schalke will come to an end following the climax of the 2019/20 campaign, with question marks surrounding his future.
The 22-year-old is currently serving his third temporary spell since he made his Toffees' debut during their 3-0 win against Norwich in 2016. Following short-term stays at Wigan Athletic and Oxford United, he is now a regular first-team starter for the Gelsenkirchen-based outfit, scoring one goal and providing two assists in 21 starts, as per Whoscored.
Schalke would like to keep Jonjoe Kenny on a permanent basis as he has been a 'indispensable top performer' for them this season. However, it is said to be 'almost impossible' to keep him due to interest from other clubs. (Source: Der Westen via @Sport_Witness) #EFC pic.twitter.com/bXldjiZ4IL

— The Gwladys Street (@TheGwladysSt) February 12, 2020
Der Westen (via Sport Witness) revealed that Schake would like to keep hold of the Liverpool-born right back and has been an 'indispensable top performer' for Die Königsblauen. This is according to manager David Wagner, who used to be in charge of Huddersfield Town, and is keen to retain the services of Kenny beyond next summer.
Supporters were divided with their views on social media. Upon reflection, some had concluded that Kenny was not up to the standards required at Goodison Park, as you can see below.
He's not good enough if we want to move forward . Positionally he's all over the place and lacks pace .

— James Rotherham (@kingroth23) February 12, 2020
People want him back but let's keep in mind how terrible he was am sorry I know he's local and I know he's one of arw own but he wasn't good enough when he played can't even think where he played well in 5 games peiple might disagree but thats fine

— @charliebroughh1993 (@charliebroughh1) February 12, 2020
With that in mind, others disagreed and fought Kenny's corner. One fan even insisted that he should be starting every week next season.
He should be starting every week next season!

— Tommy (@TommyD1878) February 12, 2020
I think he is Everton's plans. He will get his chance next year

— I am (@mjharvey1878) February 12, 2020
He should come back in my opinion. Like Robinson at Wigan we will rue getting rid.

— USMStublue79 (@stublue79) February 12, 2020
If he's doing so good just bring him back here. Coleman has been finished for a few years now and it just getting worse

— BeerGuzzler🤨🇮🇹🍻 (@BeerGuzzler1878) February 12, 2020
Of course, this could hinder on the future of Djibril Sidibe. With his loan spell up at the end of the season, there is no guarantee that the Frenchman will stay at the club. If he chooses to, this will pose new questions on Kenny's destiny and the likelihood hood is that he could move to Germany permanently. Time will tell.
Everton fans! Do you want to see Jonjoe Kenny stay at the club? Join the discussion by commenting below…