Arsenal are reportedly on the trail of Barcelona midfielder Andre Gomes, with Unai Emery keen to upgrade his midfield options. There are several ways to interpret a potential deal, and there's certainly scope to suggest that the move could end up being a masterstroke. However, if Arsenal are looking to play it safe this summer, landing him would be huge mistake. Indeed, this move has the potential to be their worst in years.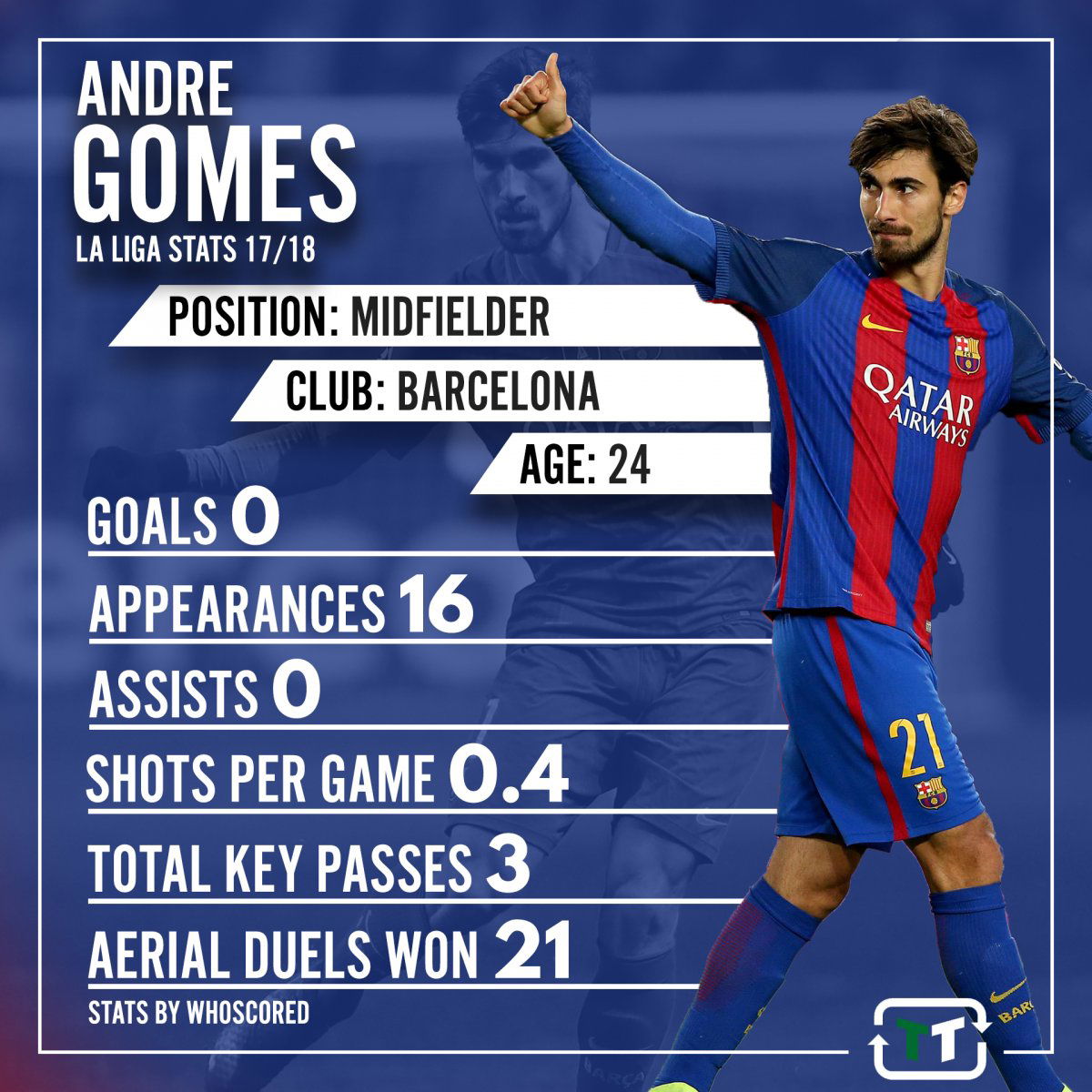 Now, certainly, there is scope for Arsenal to turn his career around, but there is no doubting that Gomes – who is rated at £13.5 million by Transfer Markt – has been very poor since moving to Barcelona. He's struggled to adapt to life in Catalonia, and that's a serious problem. You can't bank on the fact, then, that a move to Arsenal will make things any better. After all, on that occasion, he just moved across the country. If he were to move to London, he'd be going a lot further than that. It's never easy to adapt to a new club, as he's shown, but adapting to a new league and city is just as hard – and those are two obstacles that he may not be able to negotiate.
Let's take a look at his stats last season for a second. He failed to hold down a regular spot in the Barcelona team, and finished the campaign with just 16 appearances. In those games, he picked up 0 goals and 0 assists – a truly dreadful return. Further to that, he picked up just 0.4 shots per game, and a total key passing number of just 3. None of these stats hint at even the slightest amount of potential. Indeed, they hint at quite the opposite.
For Arsenal, then, this move has warning signs written all over it. Of course, they're likely desperate to replace Jack Wilshere after he left the club,  but is this a deal worth risking? It's hard to suggest that it is based on these numbers.
Arsenal fans – thoughts?
Let us know below!
What do you think of the World Cup so far? Let us know