Liverpool: Fans fear Mohamed Salah exit after recent comments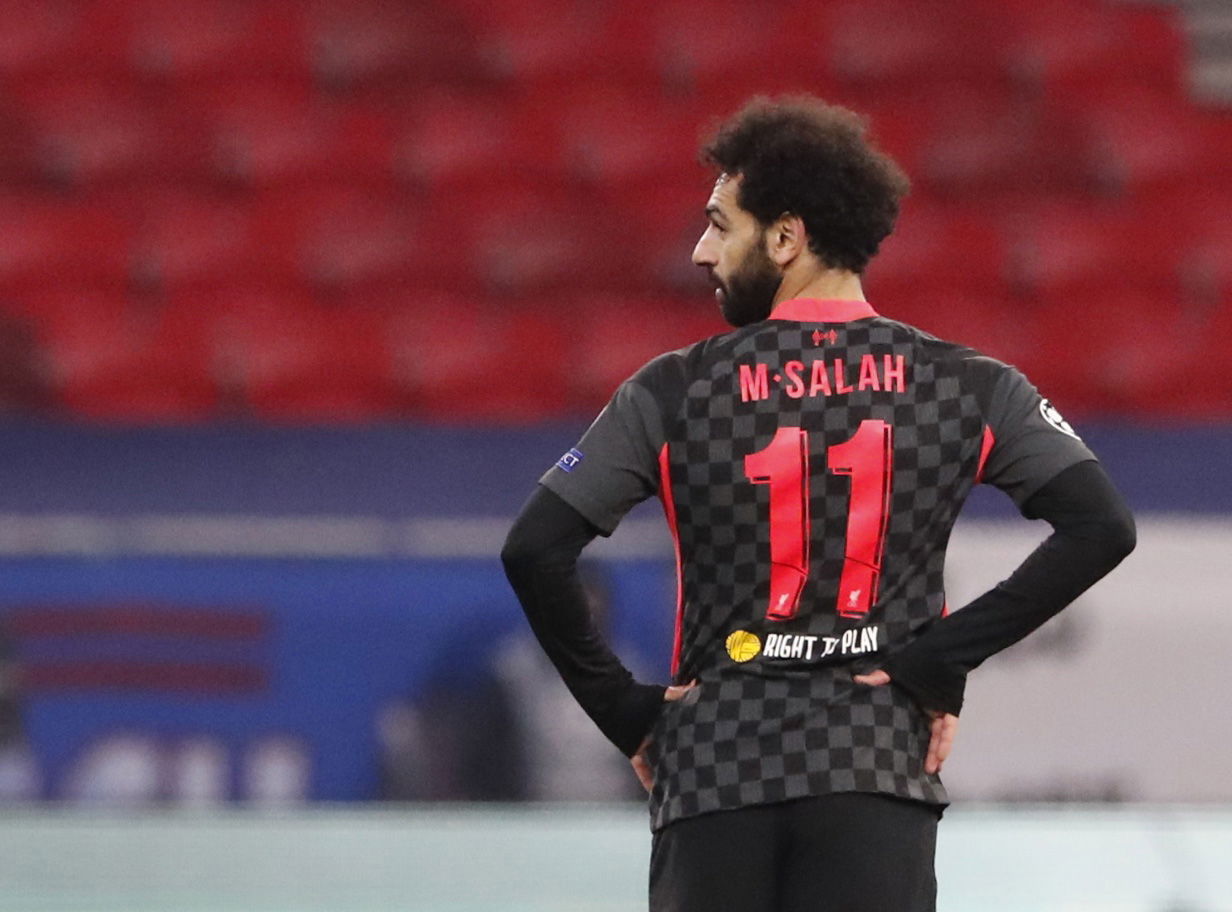 Some Liverpool fans have been reacting negatively to Mohamed Salah's comments about his relationship with Jurgen Klopp, fearing that he may leave the club.
The Egyptian has been one of the star players during this wonderful period at Anfield, scoring 119 goals in 192 appearances for the club.
In a season which has seen numerous players struggle, Salah has stood out for Liverpool, not only leading their scoring charts but also topping the pile in the Premier League alongside Harry Kane currently.
There appear to be constant question marks surrounding the 28-year-old's long-term future at Anfield, however, and in an interview with AS back in December, he flirted with a move to Spain.
Fresh comments have now emerged from Salah, in which he discusses his relationship with Klopp, telling Marca:
"It's a normal relationship between two professionals. That's how I'd describe it."
It isn't exactly the warmest set of comments from Salah, perhaps suggesting he isn't as close to the Liverpool manager as some of his teammates.
Liverpool fans react to Salah comments
These Reds supporters took to Twitter to provide their thoughts on the matter, with many concerned about what the future could hold.
"I feel Salah is gonna leave anytime soon, wherever he goes, I wish him all the best"
Credit: @oluwadhamendra1
"Yikes"
Credit: @Haashimlfc
"Wow…such love eh. I know which one I'd rather have at my club. Bye bye Mo"
Credit: @moustache_and
"Not exactly the great affection your hear from other players, is it? Wonder if one day we'll find out that they were never that close. It happens, like Gerrard/Rafa, Fowler/Houllier"
Credit: @HenryJackson87
"Don't care. Let him leave, we need the cash"
Credit: @RyShah3
"He can leave"
Credit: @DarkW0LF19
In other news, Liverpool are reportedly interested in snapping up a fellow 'big six' star this summer – find out who it is here.