Liverpool: Fans get excited as PSG's Kylian Mbappe likes Mohamed Salah's Instagram post
Liverpool fans have been getting excited over the prospect of Paris Saint-Germain star Kylian Mbappe coming to Anfield in the near future.
Who is Liverpool's most important attacker?
Mohamed Salah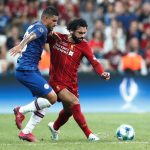 Sadio Mane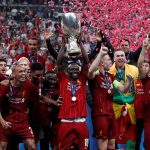 Roberto Firmino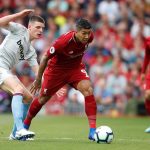 Mbappe, 20, has been backed to succeed Barcelona's Lionel Messi as the best player in the world after hitting 33 goals in 29 Ligue 1 appearances last season.
The rumours first came to light as a promotional video from Nike showed the youngster with Reds' shareholder and American basketball star LeBron James styling a Liverpool cap.
— Dan (@BoisterousBobby) October 28, 2019
After Liverpool's 2-1 win over Spurs on Sunday, the France international liked an Instagram post made by Mohamed Salah with a picture of himself looking delighted after maintaining their lead at the top of the Premier League.
As a result, supporters were exhilarated and swarmed social media after they realised that Mbappe took a liking to the 27-year-old. One fan said that he wants it [Mbappe to join] "so bad", while another simply said "#Mbappe2020".
Here you will find some of the best comments from Liverpool fans:
Oh its happening

— Duje Matošić (@dujematosic77) October 28, 2019
Bro stop it I want it so bad

— •[Jay]• (@FirminoFresh) October 28, 2019
#Mbappe2020 pic.twitter.com/2xv5OxQX8E

— Patrick (@OminousOx) October 28, 2019
— s (@sadshaqiri) October 28, 2019
— Un6eara6lgio #kickitout (@2ergio) October 28, 2019
— (@Super23Shaqiri) October 28, 2019
— Jake.E.Newton (@J_NWTN) October 28, 2019
— нαяяу (@V4rgil) October 28, 2019