Liverpool: Fans not happy with Jamie Redknapp over comments about Virgil van Dijk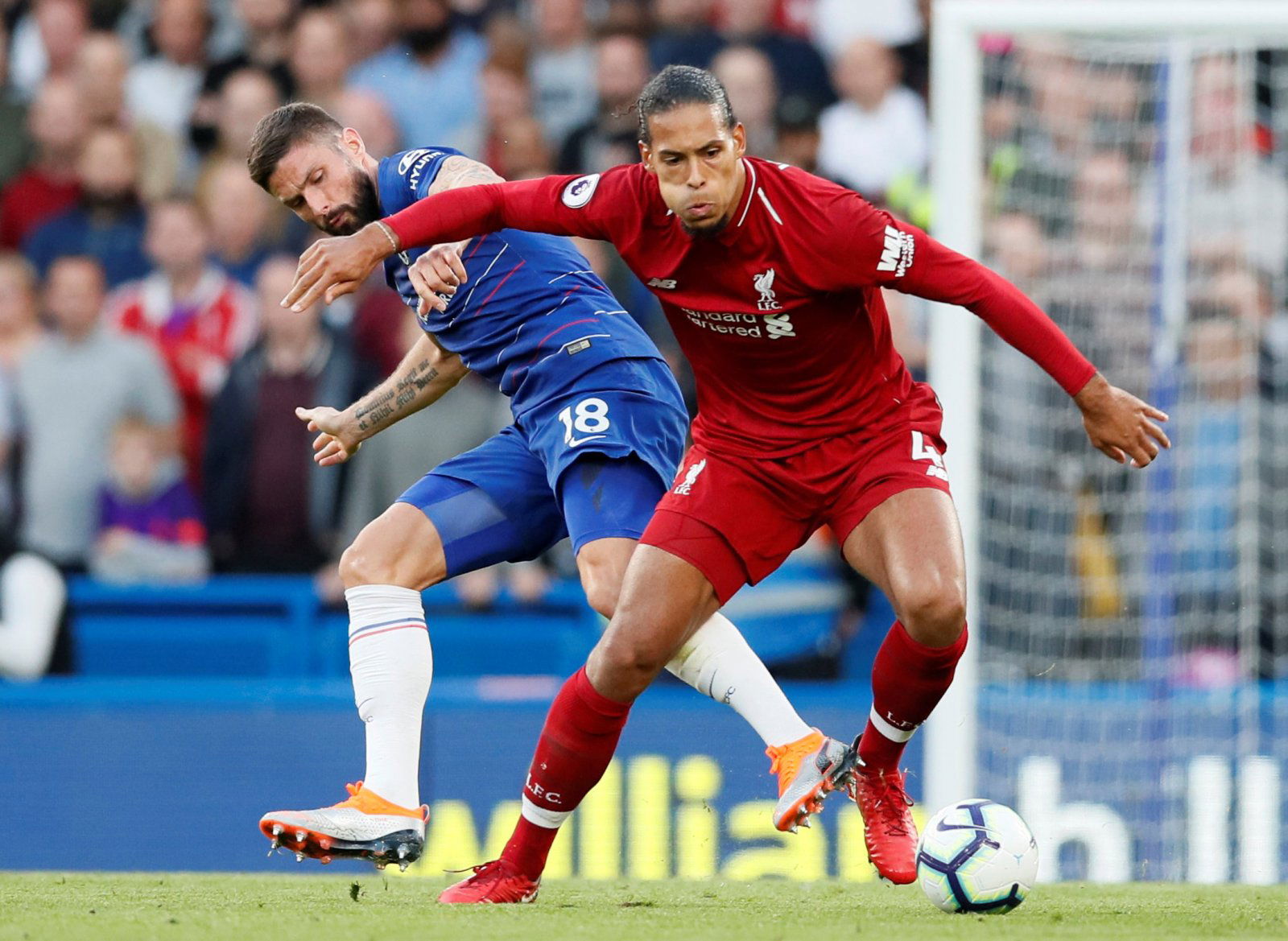 Former Liverpool player Jamie Redknapp claimed that the Reds would struggle to make the top four in the Premier League if Virgil van Dijk was not in the team.
Speaking on Sky Sports [via @SkySports PL], Redknapp drew comparisons with Manchester City defender Aymeric Laporte being ruled out for six months with a knee injury, as reported by The Guardian.
Liverpool-focused Twitter channel @AnfieldWatch subsequently shared Redknapp's comments about Van Dijk and the Reds.
Thoughts, Reds? #LFC pic.twitter.com/Z7kn6q06cP

— Anfield Watch (@AnfieldWatch) September 16, 2019
Since Van Dijk came to Liverpool midway through the 2017/18 season, the Anfield club have won the Champions League a year after losing the final of that competition, claimed the UEFA Super Cup and come within two points of winning the Premier League.
In the season before the defender's arrival, Liverpool claimed fourth place in the Premier League on the final day with a 3-0 win over Middlesbrough after finishing eighth and sixth in the previous two campaigns.
Despite the Reds' vastly improved fortunes since Van Dijk joined, these Liverpool fans on Twitter disagreed with Redknapp's comments:
System wise he's our most valued player, probably him and Firmino but this is just daft. We play with a CB pairing of Gomez and Matip & we still comfortably make top four smh

— Harlem (@s1order) September 16, 2019
so he's saying without van dijk we'd have the same team as chelsea, man united and arsenal? absolutely no chance, guys cutting absolute nonsense

— Aid (@Aiidannnn) September 16, 2019
Just nonsense, its like saying Barca without messi, Juventus without Ronaldo would struggle to finish in the top 4 of their leagues, this aint tennis or poker, its a team sport, alternatively u can argue without the team, VVD wouldnt be playing in a free scoring team like #LFC

— michealprinz™ (@micheal_prinz) September 16, 2019
"If you take Aguero out of Man City they might just scrape into the top six." #Redknapptakeanap #lfc #mcfc

— Wayne Howarth (@Koianu) September 16, 2019
Redknapp trying to remain remotely controversial.

— Bosslar (@bosslarlar) September 16, 2019
I always thought that Jamie Redknaop knew what he was talking about – clearly not!

— John Neal (@7744jhn) September 16, 2019
Wow … what a terrible statement . We would still have 2 very strong CBs playing every game , yes he is a hero and a hell of a player , but people would say the same if mo and firmino weren't in the team … but we did Barcelona 4.0 . 1 player doesn't make a team … YNWA

— Barclay Beales. (@BarclayBeales) September 16, 2019
Totall madness

— Gift (@MadSweeneyy) September 17, 2019
Bit offensive to the best CB in the world in lovren

— will (@demmanroll) September 17, 2019
Jealous of Michael Owens column inches?? Attention seeking quote!

— Ross Llewellyn (@RossLlew10) September 16, 2019
Do you think Liverpool would be fighting to finish fourth if Van Dijk was not in the team? Give us your views in the comments section below!