Liverpool: Fans react to Barcelona players still being in a 'state of shock' after semi-final win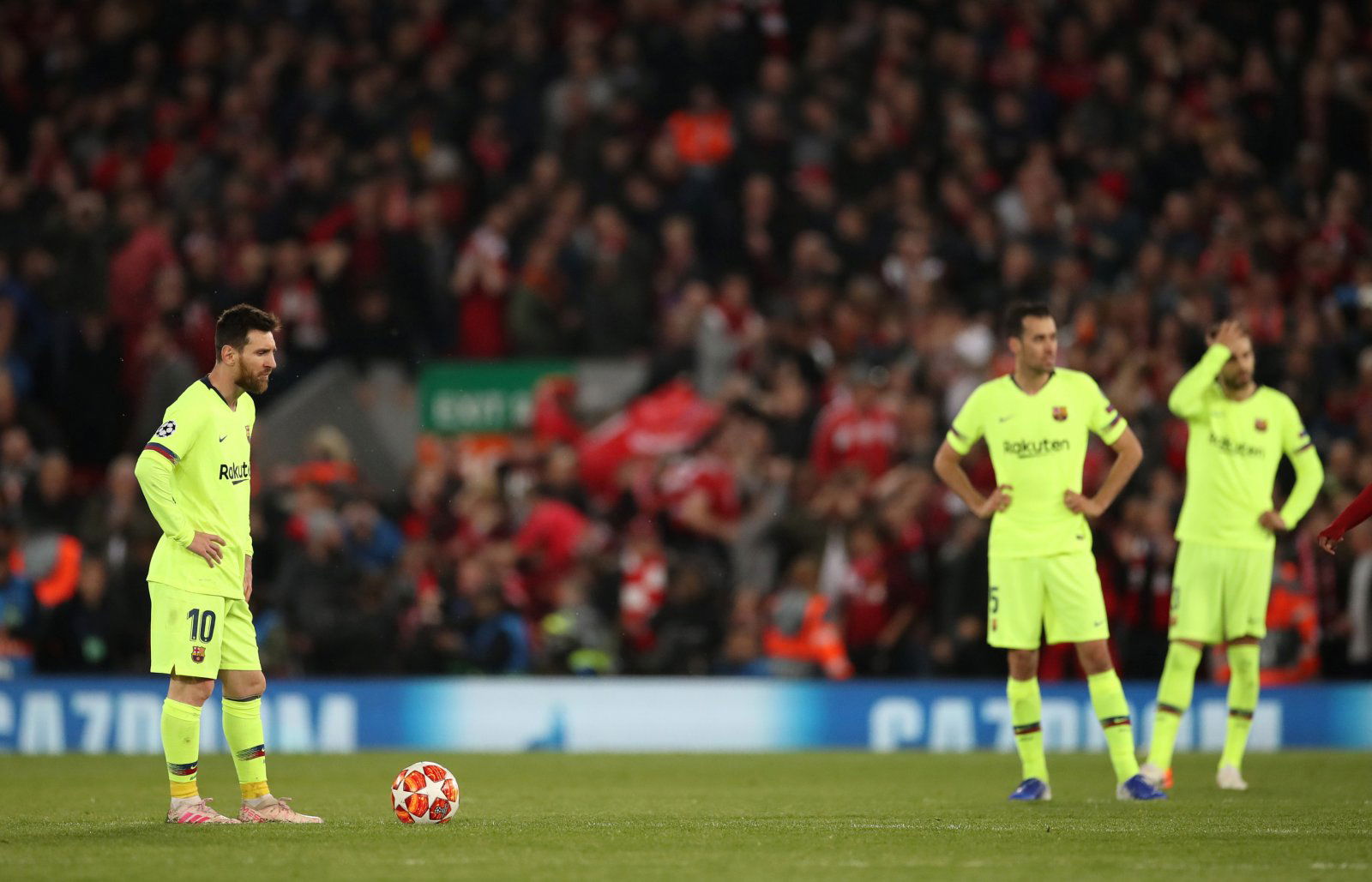 Liverpool supporters have been reacting as Barcelona players are still suffering 'post-traumatic stress' after their Champions League semi-final exit at Anfield last season, according to Mundo Deportivo (via Sport Witness).
The Catalan giants went into the second leg on Merseyside 3-0 up but the Reds dramatically battled back and knocked out the Spanish champions from the competition.
Braces from Divock Origi and Georginio Wijnaldum was enough to send Liverpool to Madrid where they went on to win their sixth title after beating Tottenham at the Wanda Metropolitano.
Barcelona are reportedly still in a 'state of shock' four months on from Liverpool's dramatic comeback victory.

One report claims certain Barcelona players are 'paralysed four months on' from suffering one of the 'cruelest' defeats in the club's history.https://t.co/hNirf3Upz6

— Anfield Watch (@AnfieldWatch) November 5, 2019
Fresh reports from Spanish publications AS, Mundo Deportivo and La Vanguardia (via Sport Witness) have revealed that some players are still feeling the effects of the tie, with one report claiming that players are 'paralysed four months on'.
Supporters were far from sympathetic of Barcelona's situation and made their feelings clear on social media. One fan said that it served them right after turning up and thinking that the game was won before a ball was even kicked.
Here you will find some of the best responses from Liverpool fans:
Wasn't "cruel"
Serves them right for turning up & thinking they'd won without kicking a ball 🤣🤣

— 🌻John McCarthy🌻 (@tocatchathief8) November 5, 2019
— Liam 🔴 (@LiamLFCButler) November 5, 2019
— Name cannot be blank 🇳🇬 (@Kvng_Adewale) November 5, 2019
— David Lovett (@dlovett32) November 5, 2019
What was cruel about it? They got absolutely battered from start to finish ?

— Bryan Boshoff (@BryanLFC) November 5, 2019
I guess we all have to try and deal our "corner taken quickly" demons 🙃 pic.twitter.com/R98zEp3uJX

— Yuli_LFC (@LeonJules) November 5, 2019
Ah well, on a positive note at least they're over Roma doing the same to them the season before.

They got battered, deal with it. Wasn't like they lost unfairly. They turned up thinking game over, and GOAT Messi bottled it, again. As he often does in big games.

— Snoochie Boochies ⭐⭐⭐⭐⭐⭐ (@SnoochieB) November 5, 2019
Completely complete

— Bestama Abhi (@besta_) November 6, 2019