Rangers: Fans rage at Castore news
Castore made their first venture into professional football when they agreed a deal with Glasgow Rangers to be their new kit manufacturer.
There have no doubt been some teething problems – some fans have complained of late arrivals and damaged products when they did receive the kits – but the Ibrox club are receiving £25m for the deal at the very least.
Castore joined the 'Gers family during a tumultuous few months which saw Mike Ashley end his involvement with the 54-time Scottish champions. As a former shareholder, he was not a popular figure within the club – they were involved in a number of court cases with the tycoon as complications emerged over a merchandising deal with Ashley's company Sports Direct.
There had even been rumours that Ashley was involved with Castore in some way – something which was denied. However, it has now emerged that Castore have agreed a deal with Newcastle to produce their kits in the future – Ashley, of course, is the Toon's owner.
Does this news worry you?
Yes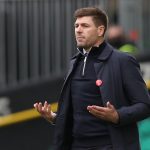 No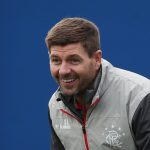 This has not gone down well at all with some fans of the Ibrox outfit who took to Twitter to share their thoughts.
Let's see what they had to say about Castore below
I'm out, not buying any more Castore gear.

— Alan M. (@Bluemaxx_uk) October 30, 2020
Am with you on this one, the optics of it a terrible , if Ashley doesn't own a part of them just now it would be in issue for him to buy them up just like elite

— Kenny Barnes (@Kennybarnes49) October 30, 2020
My take after a few hours of hearing about it is surely they must know how this looks. Of course they are now in the market for football clubs but the geordies wont sell anywhere near what we do. The same day we release a retro top, all coincidence I'm sure that news broke today.

— Rangers Bantz (@RangersBanter17) October 30, 2020
This honks to the high heavens…

Rangers kit makers Castore sign deal with Mike Ashley's Newcastle https://t.co/din4IFwEQa

— TheHairyArmband (@CaptainsJobbie) October 30, 2020
Castore "signing" a deal with Newcastle is worrying. Not only because of the link with SD but they currently can't cope with our demand never mind having another clubs kit to produce.

— Rangers Loyal (@RangersLoyal_) October 30, 2020
Not a chance MA does a deal with a sports company he has no stake in. Makes no sense. So if reports are true with Newscastle, something stinks.

— Faceless 👤 (@FacelessRanger) October 30, 2020
In other news, Rangers fans praise this 'Gers hero following his performance against Lech Poznan.